CHOIEXPERT – Discover the Hair Transplant Destination of Choice in Greece Offers Advanced and Safe Procedures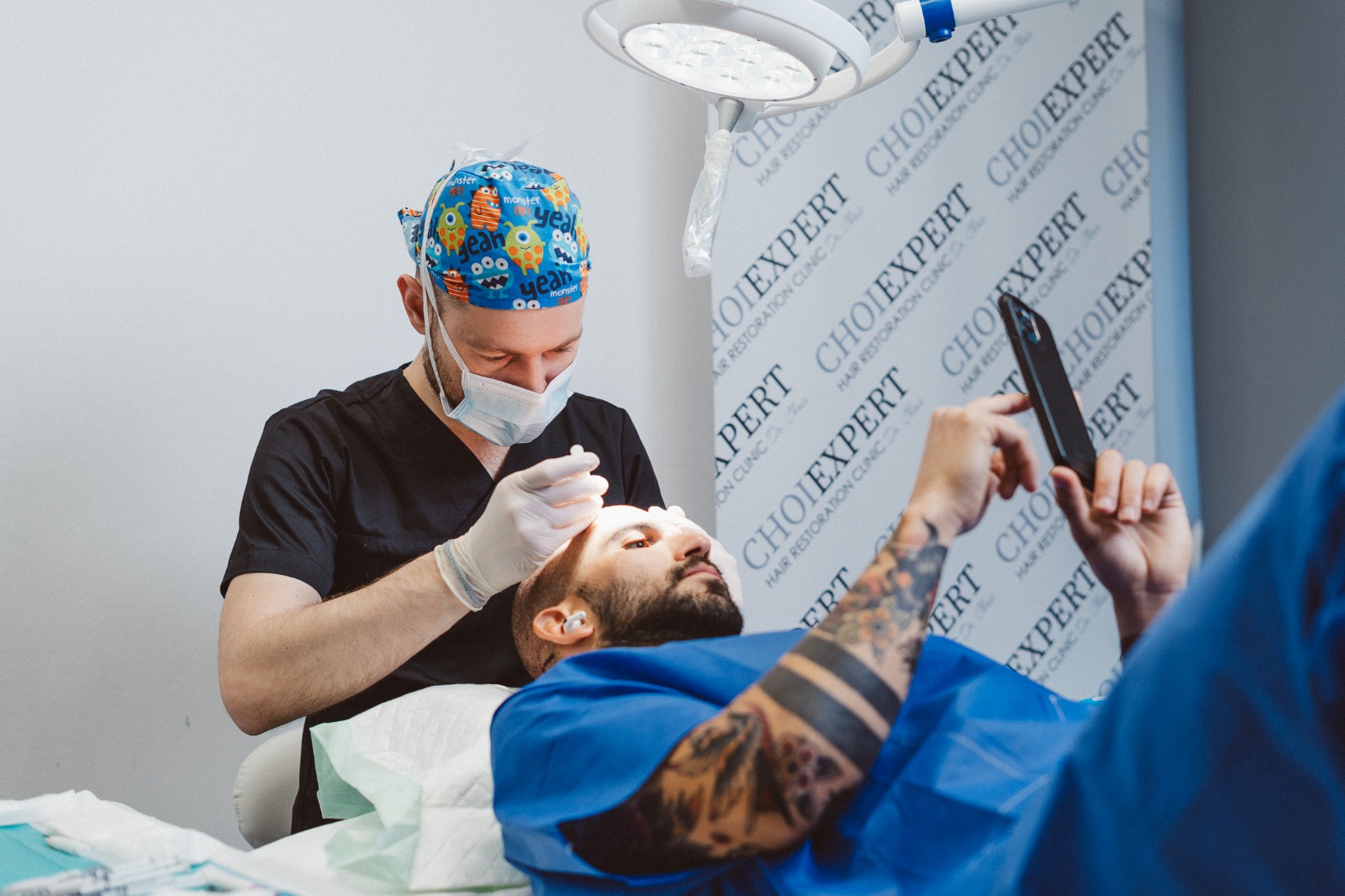 Greece – As a leading hair transplant clinic in Greece, CHOIEXPERT offers advanced and safe hair restoration procedures to its patients. Led by Chief Doctor Matina Georgiadou, Dermotaligest, the clinic is committed to providing the highest level of care and service.
One of the unique features that sets CHOIEXPERT apart is their use of the advanced Direct FUE Technique (Choi Implanter) for hair transplants. This technique also allows for efficient unsaved hair transplants, resulting in a more natural outcome and faster recovery. The clinic's doctors are highly trained in this technique and specialize in it.
The Direct FUE technique is performed using CHOI implanter pens, allowing the doctors to adjust the angle and direction during the implantation procedure to follow the natural growth of the existing hair. This leads to natural results and high implantation survival rates for implanted hair follicles.
In addition, extraction and implantation of hair follicles are performed exclusively by CHOIEXPERT's experienced doctors to ensure the highest level of care and expertise.
One of the significant concerns patients have when it comes to hair transplants is the risk of traveling abroad and being treated by technicians rather than qualified medical professionals. Recent years have seen numerous reports of botched hair transplants performed by technicians, which can cause damage to the donor area and the need for multiple correction procedures. Patients sometimes have no chance for correction sessions due to damaged donor areas and hair follicles being wasted in the first session. At CHOIEXPERT, patients can trust the expertise of the clinic's qualified medical professionals and avoid this risk.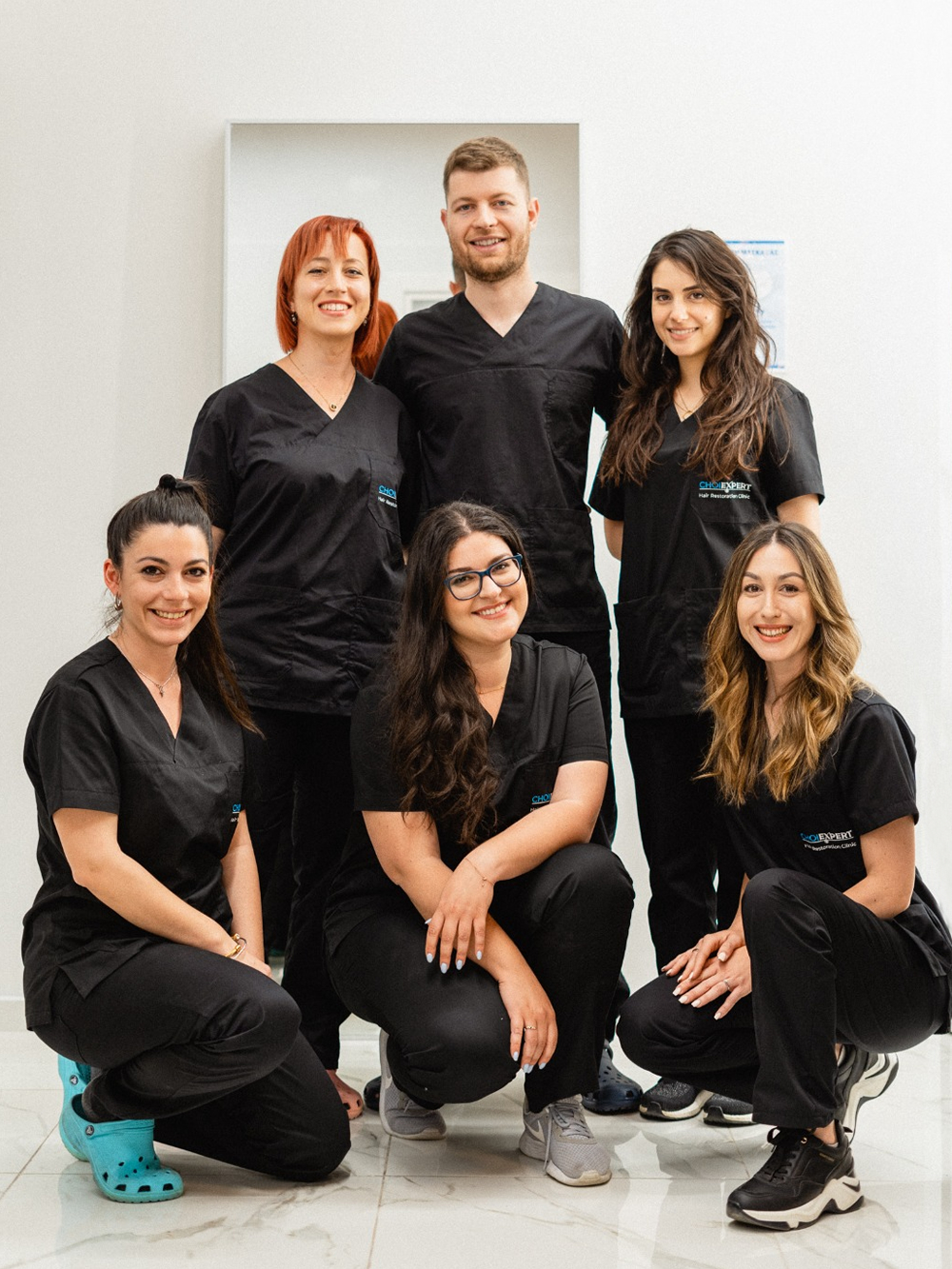 According to Dr. Matina Georgiadou, "At CHOIEXPERT Clinic, we understand the importance of trust and expertise when it comes to hair transplant procedures. Our patients can rest assured that they are in the hands of qualified medical professionals when they choose our clinic. We pride ourselves on the advanced Direct FUE Technique, performed by our highly trained doctors, who hold medical licenses in Greece, Cyprus, and the UK and are GMC registered. We also take patient safety very seriously, which is why we use only single-use medical equipment for all hair transplants and other treatments."
In addition to advanced procedures, CHOIEXPERT provides counseling services and a comfortable resting area for patients. The clinic is transparent and honest with its patients, with no hidden costs or surprises during the planning phase of the operation. All promises made by the clinic are realistic and achievable.
To ensure the best possible patient outcome, CHOIEXPERT's doctors schedule regular check-ins, either in person or online, with former patients to track their post-operative recovery process. The clinic also follows strict safety and EU quality protocols. It is a member of the International Society of Hair Restoration Surgery (ISHRS) to ensure the best possible outcome for its patients.
For more information about CHOIEXPERT clinic and its services, please visit their website https://choiexpert.com/
Media Contact
Company Name: CHOIEXPERT Hair Transplant Clinic
Email: Send Email
Address:5 CHALKEON
City: THESSALONIKI 54631
Country: Greece
Website: https://choiexpert.com/