Carlo Armenise's Footsteps in the Dark Picked up By Author's Tranquility Press for Promotion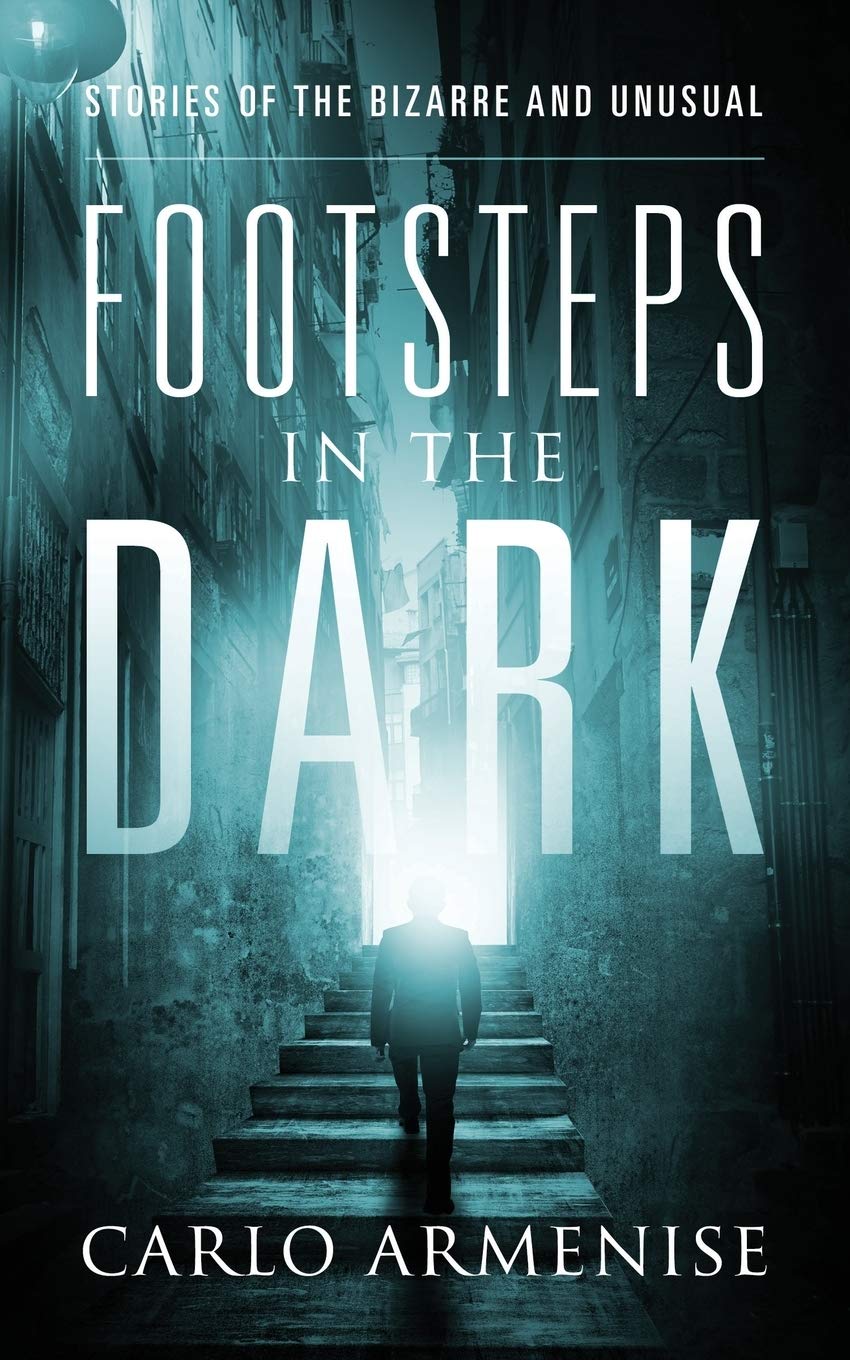 Multifaceted content creator, Carlo Armenise, seeks wider reach for his short stories compilation, "Footsteps in the Dark: Stories of the Bizarre and Unusual," as he partners with Author's Tranquility Press
It is the coming together of two big brands in the literary world as Carlo Armenise partners with Author's Tranquility Press to leverage the company's expertise and its plethora of resources to reach a wider audience with his book titled Footsteps in the Dark: Stories of the Bizarre and Unusual. Footsteps in the Dark is a collection of eight short stories in the supernatural and horror genres, highlighting the battle between good and evil.
"Writing has always been my first love. Through the years I've written television, film and short story concepts across a wide range of genres, from horror to comedy and now I'm excited to present "Footsteps in the Dark – Stories of the bizarre and unusual". Footsteps in the Dark is a collection of eight short stories with a Twilight Zone flavor that is reminiscent of the story telling style of H.P. Lovecraft and Edgar Allen Poe. I hope the reader enjoys reading them as much as I enjoyed writing them." – Carlo Armenise.
Footsteps in the Dark is spectacular in the presentation of an intricate character study identifying the weaknesses of different interesting characters and the consequences of their actions, as Carlo brings his mastery of an engaging and intriguing storytelling style to the fore to deliver an amazing read filled with supernatural themes.
The book is available in Kindle and paperback formats on Amazon and has been enjoying rave reviews from readers and critics across the globe.
For further information about Author's Tranquility Press as the company works on promoting and publishing quality content across genres, visit – www.authorstranquilitypress.com.
About Author's Tranquility Press
Author's Tranquility Press is a top publicity agency known for delivering innovative solutions designed to help writers across genres to reach a wider audience. The company combines the use of the latest technologies and the expertise and diverse experience of the team to provide quality, relatable content to as many people as possible, irrespective of their location across the globe.
Media Contact
Company Name: Author's Tranquility Press
Contact Person: Patricia Adams, Marketing Supervisor
Email: Send Email
Phone: (866) 411-8655
Address:239 Richmond Dr
City: Hiram
State: Georgia, 30141
Country: United States
Website: www.authorstranquilitypress.com