Where Are Entrance Mats And Floor Mats Widely Used?
Entrance mat floor mat is widely used in household, shopping mall, hotel and factory, which can remove the dust and sand from shoes and keep the indoor clean, at the same time, the door mat also is durable, UV-resistant, anti-slip, and ESD in some special areas.
1. Doorway: the reasons why the entrance mat used in doorway is mainly remove dust and scrap sand from the shoes of people entering indoor, preventing indoor pollution. PAALER Aluminum entrance mat (Antas, Andes, Angel) and carpet floor mat (Akon, Pixor, Liya, etc) are recommend, which are durable and easy to clean and maintenance.
2. Bathroom: anti-slip mats are places in front of the washbasin and at the bathroom door in order to absorb the water and avoid the slipping because of water and keep people safe. For this area, the superfine fiber is good to absorbing water, and also the surface of floor mat needs friction. PAALER superfine fiber floor mat (Absorpa C) and PVC Interlocking Mat (Ultrablock) are widely used in bathroom.
3. Kitchen: as we all know, oil and water are commonly in kitchens of hotels and households. Kitchen floor mat are used to preventing slipping because of water and oil and spreading oil into other areas. PAALER kitchen anti-slip mat (Non-slip Anti-fatigue Mat) is commonly used.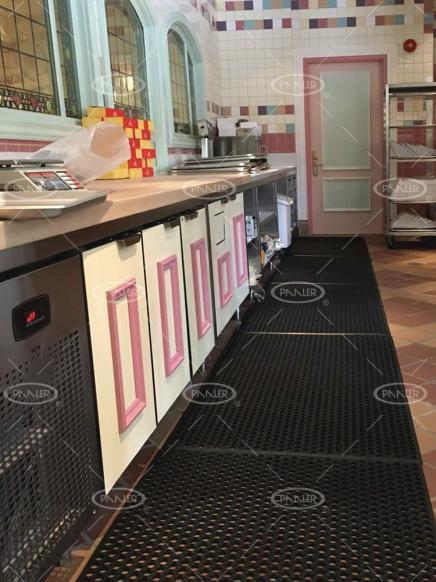 article source: https://www.paaler-solution.com/news/where-entrance-mat-used/
Media Contact
Company Name: PAALER MATS
Email: Send Email
Country: China
Website: https://www.paaler-solution.com/