Gurudev Sri Sri Ravi Shankar Has A Solution To The Incessant Shootings. "I Stand For Peace" Comes To Virginia Beach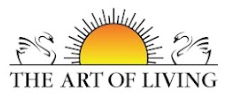 A Movement that is Mobilizing Thousands across the USA to Bring World Peace and Make Mental Health a Priority.
Virginia Beach, VA – November 16, 2022 – Student mental health is in crisis, urging us all to do something: a USA college student can murder between 3 and 32 people in a day, active shooters abound in our secondary schools, and three quarters of USA students report moderate to severe psychological distress (National College Health Assessment, American College Health Association, 2021).
"Early on, it was just about more and more clinicians." said Dr. Carla McCowan, psychologist & director of the counseling center at the U of Illinois Urbana-Champaign. "In the past years, more centers are thinking creatively about how to meet the demand. Not every student needs individual therapy, but many need opportunities to increase their resilience, build new skills, and connect with one another."
Gurudev Sri Sri Ravi Shankar has a solution. Gurudev is a humanitarian who is a believer in breathwork, meditation, and Gandhian principle of non-violence.
"World peace is impossible without individual peace. We must achieve inner peace if we hope to achieve outer peace," Gurudev said as he was receiving the Gandhi Peace Pilgrim award in the King International Chapel at Morehouse College in Atlanta last week.
Organized by the Hampton Roads chapter of the Art of Living Foundation, "I Stand for Peace" event is set for Friday, November 18 from 7.00 pm – 8.30 pm at the Virginia Beach Convention Center. The public event will be a special evening of guided meditation, music and wisdom led by Gurudev. It will also include an interactive session where audience members will have the opportunity to pose questions directly to Gurudev.
"Often, people with a negative mindset are more active than those with a positive one. The time has come for the voice of peace to be heard loud and clear. If each person makes an intention to stand up for peace and makes their mental health a priority, we can make world peace a reality," says peace envoy Gurudev Sri Sri Ravi Shankar.
Across 101 and growing university campuses in the US, Gurudev's university program SKY Campus Happiness teaches students how to calm the inner turmoil through powerful evidence-based practices. These techniques have demonstrated to combat anxiety, depression, violent tendencies, and increase a feeling of social connection.
Gurudev has visited over 35 cities in the USA on this global "I Stand for Peace" tour that has spanned across Asia, Europe, South America and Africa, and now comes at a poignant time to Virginia Beach this week.
"I Stand for Peace" at the Virginia Beach Convention Center is expected to be attended by close to 1000 members of the Hampton Roads community. Tickets are available at aolf.me/isfpva
About Gurudev
Gurudev Sri Sri Ravi Shankar is a global humanitarian, spiritual leader, and peace envoy. He is the founder of the Art of Living foundation, through which he has touched the lives of over 500+ million individuals in over 180 countries to find peace and resilience in the face of adversity, learning not only how to excel in their own lives, but also how to become powerful agents for social change. Gurudev has created trauma-relief and meditation programs for at-risk youth, war veterans, prisoners and survivors of disaster. He has also created numerous educational and self-development programs and tools that facilitate the elimination of stress and foster deep and profound inner peace, happiness and well-being for individuals.
Gurudev has received 39 governmental awards, including highest civilian awards from several nations. 24 universities have awarded him with honorary doctorates for his peace-keeping and humanitarian efforts.
For more information on Gurudev visit www.srisri.org
About Art of Living
Operating in 180 countries, The Art of Living Foundation (AOLF) is a non-profit, educational and humanitarian organization founded in 1981 by the humanitarian and spiritual leader Gurudev Sri Sri Ravi Shankar. All of AOLF's programs are inspired by Gurudev's philosophy of creating world peace through a stress-free and violence-free society.
For more information on the "I Stand for Peace" tour visit the tour's US website or media contact: Annelies Richmond, Phone: 917-952-5560, Email: [email protected]
Media Contact
Company Name: The Art of Living Foundation
Contact Person: Uday Khambhammettu
Email: Send Email
Phone: 757.355.6661
Address:2401 15th St. NW
City: Washington, DC 20009
Country: United States
Website: https://www.artofliving.org/