TechensGlobal receives ISO 27001 accreditation
The TechensGlobal Pvt. Ltd Company has been accredited with the ISO 27001 certification for information security management system (ISMS) in recognition of TechensGlobal's ongoing efforts to fully secure all information assets
Bengaluru, India – TechensGlobal, the leading company in Information Technology and Cybersecurity services, has become one of the institutions to obtain the ISO/IEC 27001 certificate, the international standard for managing information security.
The TechensGlobal Company has been accredited with the ISO 27001 certification for information security management system (ISMS) in recognition of TechensGlobal's ongoing efforts to fully secure all information assets.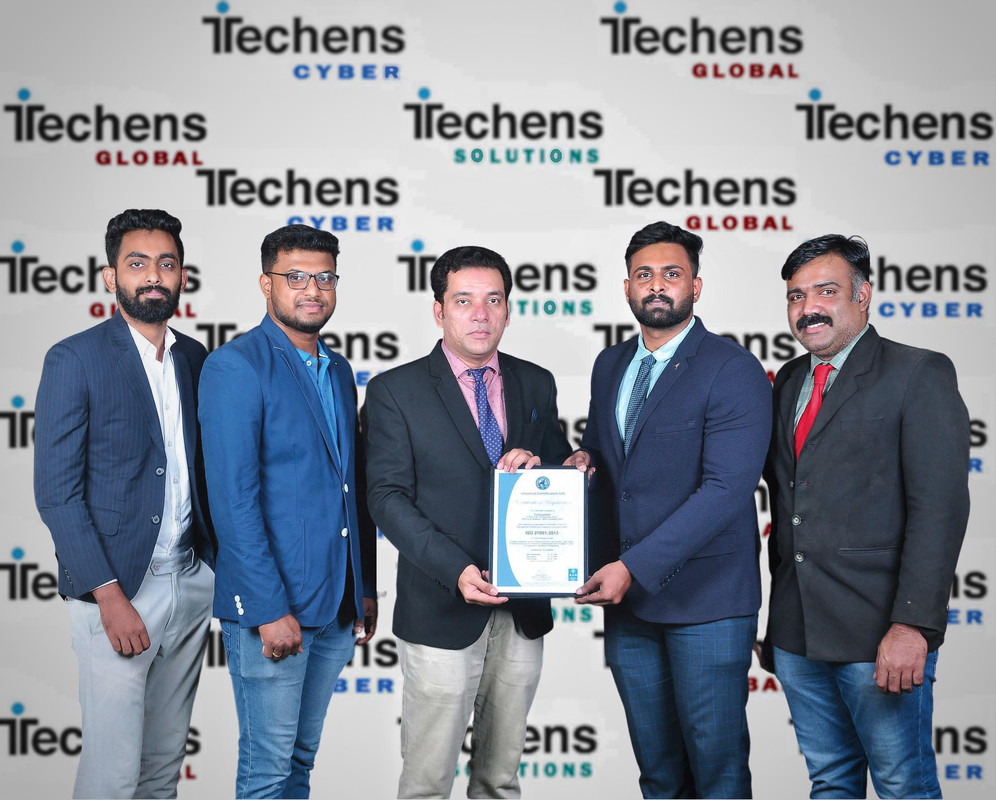 ISO 27001 has become the international standard for managing information security. It enables organizations to manage the security of assets such as financial information, intellectual property, employee details, or information entrusted by third parties. ISO 27001 Standard is recognized worldwide as an indication that the ISMS is aligned with information security best practices, and TechensGlobal has applied the ISO 27001 standards to all sectors of the company without exception.
TechensGlobal's Head of Information Security & Risk Management, Mr. Jamsheer commented on this achievement, "Every action we perform is based on the principle of security. We acknowledge the importance of data at TechensGlobal, and we believe that data security is critical. Our team's persistent efforts to build secure rules and protocols in every layer of our business have resulted in ISO 27001 accreditation, which is an exceptional success."
He added, "We will continue to meet these requirements in order to better serve our customers. Achieving this accreditation comes at a vital moment when the marketplace is more sensitive to cyber risks. This demonstrates TechensGlobal's dedication to security."
This achievement is yet another key milestone. TechensGlobal recognizes the significance of data protection and responding to evolving security threats. TechensGlobal continues to invest in the management of information security.
About TechensGlobal
TechensGlobal is a Managed Information Technology Service Provider Company, intended to provide Consultancy Services, Managed Services, Cyber Security, Cloud support, Network & communication. TechensGlobal's multi-disciplinary 24/7 operation provides support, control, oversight, and comprehensive management for enterprises of all sizes and nature. The company's mission is to help customers accomplish their business goals by providing state-of-the-art managed technology services and agile IT solutions.
For more information about TechensGlobal,
visit its website at https://techensglobal.com/.
Media Contact
Company Name: Techens Global
Contact Person: Mr. Jamsheer
Email: Send Email
Country: India
Website: https://techensglobal.com/