The Coaching Posture: Toyinda L. Smith Unveils Another Professional Business Development Bestseller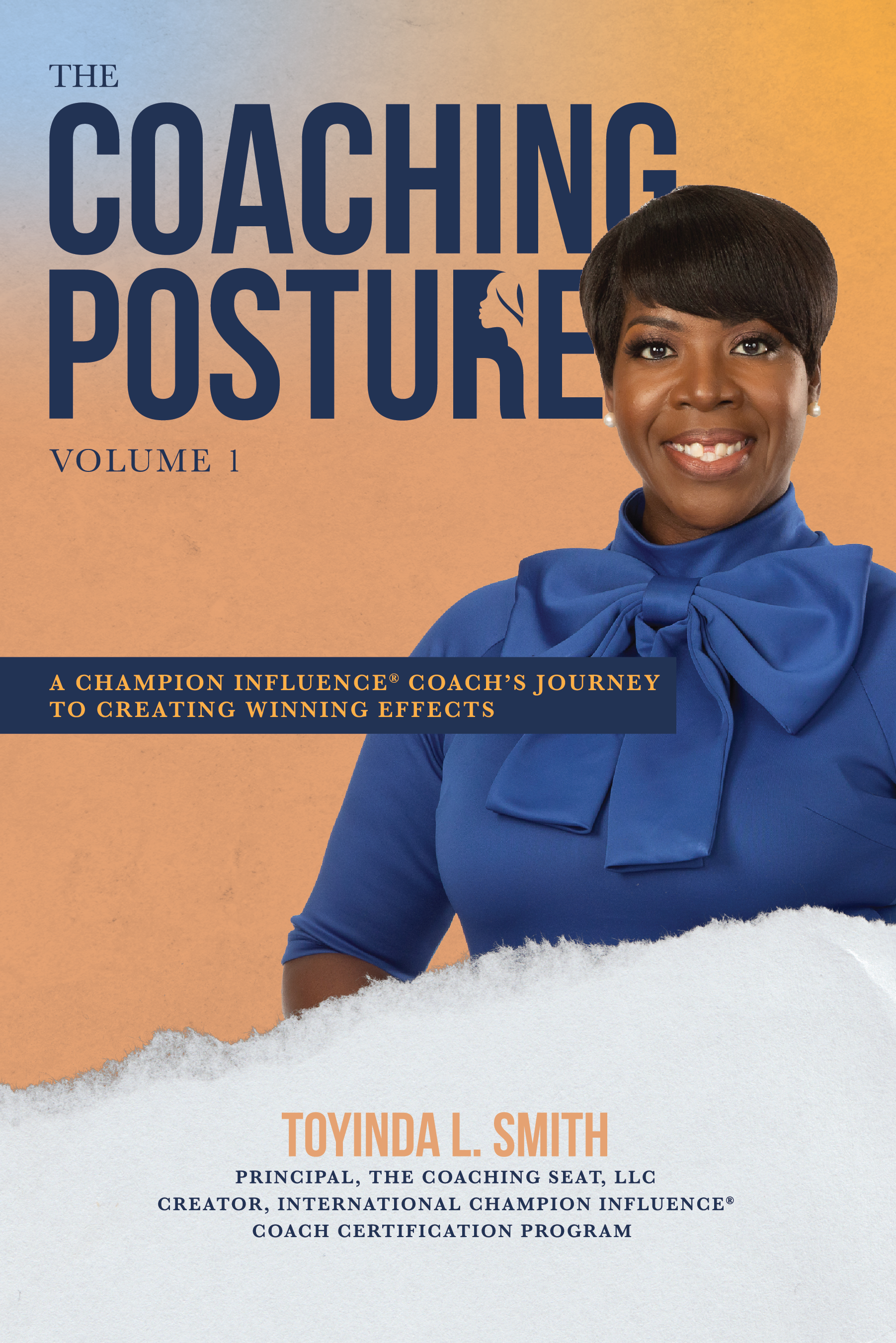 Master coach, global speaker, and business consultant Toyinda L. Smith has unveiled a professional business development bestseller titled The Coaching Posture. The bestselling author and the Principal of The Coaching Seat is a leadership strategy and consulting expert with over 14 years of experience holding leadership roles at Purdue University.
In 2020, Toyinda made it to the list of the top 20 for Dr. John C. Maxwell Culture Awards. And before that, the top 4 adjuncts for Coker University's Distinguished Adjunct Awards 2019.
According to Toyinda, The Posture Coach is a coaches anthology that shares how established and emerging coaches posture themselves to leave a legacy, establish generational impact, and create winning effects.
The bestseller, which also includes four independent influence champion coaches and authors in partnership with Toyinda, promises to fascinate readers and cause them to reflect on their practices, while also inspiring them to be, do and have more.
Toyinda L. Smith is also the principal of Leadership Strategy & Consulting through which she specializes in guiding individuals and groups – particularly women, teams, and organizations, to be champions in leadership, athletics, education, and business.
The author says her 20+ years of leadership experience in education and business has earned her recognition for her ability to equip individuals, teams, and organizations with tools to strategically leverage leadership, personality strengths, and team relationships to drive their objectives and success.
Describing coaching as a powerful and non-judgemental transformational process, The Coaching Seat offers one on one personal coaching services as well as training for new and intending coaches.
"Toyinda is the truth! She's my Mentor & Coach who holds me accountable to completing projects and ensuring I do the work. She has supported my hard work in completing my first book and continues to push me out of my comfort zone. Working with Toy has afforded me numerous opportunities as a certified Champion Influence® Coach, and the results she helps me produce occur faster and continuously with excellence." – Char-Michelle McDowell, Founder & Owner | The Well Consulting Firm.
"Last week I had the honor of hosting Toyinda L. Smith, for a [email protected] event: Coaching Your 4 V's – Vantage, Voice, Visibility, and Vigor. It was a pleasure to work with you and we are all better off with your wisdom as a part of our world. It is a dream to get to bring powerful women to speak to powerful women! Thank you for being you!" Melony Menard, MBA, Program Manager.
Media Contact
Company Name: Leadership Strategy & Consulting, LLC
Contact Person: LaShawn Gregg
Email: Send Email
City: Hartsville
State: SC
Country: United States
Website: https://www.thecoachingseat.com/