DMA – A Leading Digital Marketing Agency in Singapore Helps Businesses Boost Online Presence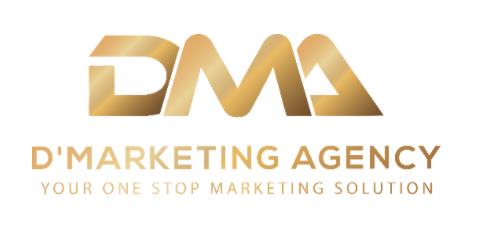 Singapore – July 22, 2021 – The Covid-19 pandemic did more than empty cubicles in favor of home offices. It changed the very ways in which companies retain existing customers and attract new ones. D'Marketing Agency has responded with a comprehensive suite of digital marketing services designed expressly for today's challenges and tomorrow's business landscape.
Successful companies rise to the challenge even when confronted with global crises. Many have done so by digitizing core operations, including the transfer of millions of jobs to home offices. Forward-thinking businesses have taken the opportunity to reduce overhead by reducing their brick-and-mortar presences. In a similar spirit, ambitious companies have been turning to digital marketing like never before.
Digital marketing brings brand messaging to a rapidly and permanently growing group of consumers. A YouGov study published in February 2021 shows that Singaporeans engage with social media advertising at higher rates than the global average of 30%. Digital marketing is no longer a complement to print and television campaigns. It is now firmly entrenched as the centrepiece for successful brand-development and marketing efforts across every sector.
D'Marketing's Director Leo Tan notes that the pandemic has changed customers' expectations and priorities.
"The Covid-19 pandemic has given digital marketing campaigns a massive new audience," he says, "but that expansion has also changed the nature of what people seek from digital brand messaging. Above all, they want stability, security, and support during turbulent times—new financing options for large purchases or service plans just won't cut it.
"Digital marketing is more than just a new conduit for old ideas. By emphasizing connection, entertainment, and education, we actively serve the emerging needs of a new mass audience. D'Marketing Agency takes a systematic approach to addressing those needs. Our partnerships with influencers encourage a sense of community. Our narrative material entertains while promoting brand values and heightening brand awareness. And our stimulating content—both text and video—meets customers on their terms, educating them while giving them practical answers to their most pressing questions."
The pandemic is already subsiding in many parts of the world, but Tan predicts that digital marketing has permanently displaced more traditional modes of brand communication.
"Companies that demonstrate a real knowledge of their customers now, when times are still tough, will be fondly remembered years after the pandemic is over. There may be no more difficult time to do business, but digital marketing makes this an ideal time to build brand loyalty."
To learn more about how D'Marketing Agency helps companies find new customers and new leases on life, please contact Leo Tan directly at +65 8923 7841 or [email protected].
Media Contact
Company Name: D'Marketing Agency
Contact Person: Leo Tan
Email: Send Email
Phone: +6589237841
Country: Singapore
Website: https://digitalmarketingagency.sg