Dermatologist and Bestselling Author Releases Skincare Guidebook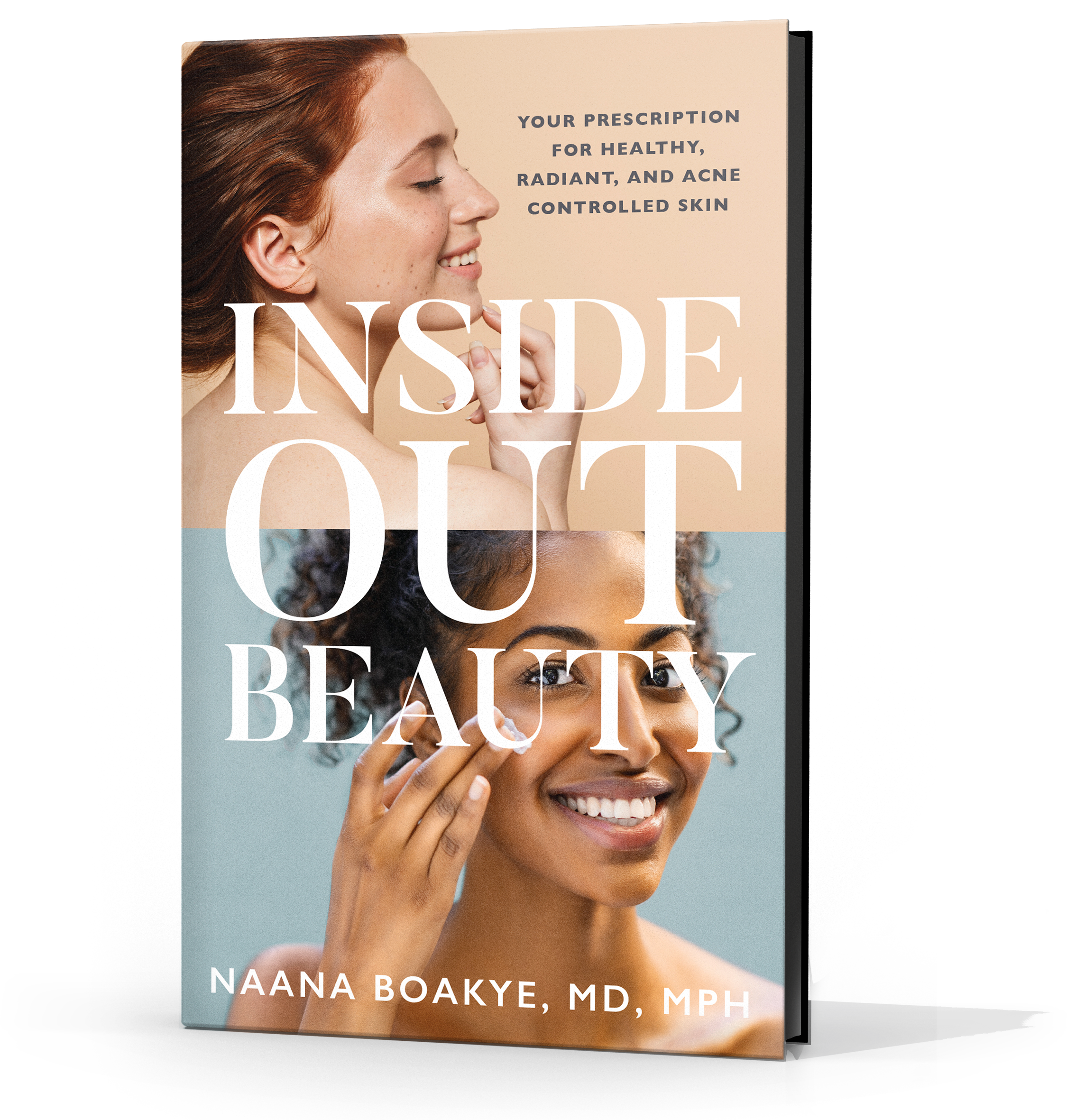 Skin conditions like acne are on the rise in women, and some industries like to claim that they have all the solutions – but do they? To offer strategies for navigating skin problems while highlighting the food and exercise choices that can put you on the path to your healthiest complexion yet, Naana Boakye, MD, MPH, has released Inside Out Beauty: Your Prescription for Healthy, Radiant, and Acne Controlled Skin.
BERGEN COUNTY, NJ – July 22, 2021 – In Inside Out Beauty, bestselling author and dermatologist Dr. Naana Boakye, shares her prescription for healing your skin. Through this book, readers will learn how to shine and glow from the inside out while receiving valuable insight into skin concerns such as acne and hyperpigmentation. Within these pages, the secret to improving your overall health and wellness will be revealed.
"Everyone should have a skincare routine. Healthy skin requires a commitment and it is important to invest in your skin. As your skin matures over time, its luminosity diminishes. It is ideal to always have the basics: a gentle cleanser, a serum, a moisturizer, and sunscreen," says Dr. Naana.
The topics covered in Inside Out Beauty—mindset; a healthy gut; common skin conditions that impact all skin types, particularly skin of color; the ideal skincare routine; and the coveted ingredients that make your skin glow—will take readers step by step through the process of how to attain inside out beauty. Dr. Naana's tried and true wisdom gained from her ten years of experience running a private practice and her findings at home will make readers feel more confident in their skin and help them transform their lives by improving their skin tone and texture.
Inside Out Beauty provides readers with a roadmap that leads to clearer skin and a brighter tomorrow. "Healing your skin isn't just about products and procedures. Radiant skin is a lifestyle."
Dr. Naana Boakye is a board-certified dermatologist who is passionate about instilling confidence in her clients through skincare. Along with running a thriving private dermatological practice for over ten years, Dr. Boakye launched her beauty brand, Karité Shea Butter, with her two sisters in 2016. She is affiliated with numerous professional societies including the American Academy of Dermatology, and she has been featured in Redbook Magazine, Oprah Magazine, and more.
Published by Publish Your Gift®, Inside Out Beauty: Your Prescription for Healthy, Radiant, and Acne Controlled Skin is now available for purchase at www.bergenderm.com.
Media Contact
Company Name: Purposely Created Publishing Group
Contact Person: Shani McIlwain
Email: Send Email
Phone: (888) 949-6228
Country: United States
Website: www.publishyourgift.com