Indian OCI Card offers several advantages, including the lifelong visa for visiting and working in India, Advises DocumentationNow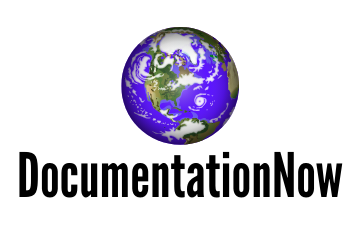 June 18, 2021 – US or Canadian citizens of Indian origins and their family can apply for the Overseas Citizenship of India card (OCI) to gain several advantages, including the lifelong visa for visiting and working in India. Many Indian origin citizens who have changed nationalities in USA or Canada however aren't aware of the process for OCI card application or renewal. DocumentationNow, a US based service, welcomes them to do so and not to miss out on this important facility.
"Indian visit visa remains suspended due to the COVID-19 pandemic, but OCI Card holders can travel to India."
The OCI Card Application has been put in place since Indian nationals cannot possess dual citizenship. After renunciation of their citizenship, their Indian passport is cancelled, making visits to India cumbersome.
"With an OCI card, they can again enjoy multi-purpose, multiple entries to their home, lifelong visa and exemptions for registering with local police. They also acquire parity with NRIs in the economic, financial and education domains, for domestic airfares, and for inter-country adoption of Indian children."
For OCI card India, US authorities do not accept direct applications, and these must be routed through the VFS Global Application Centers. Indian citizens must also apply for renunciation of their citizenship before applying for the card. However, there is nothing to worry, as applying for an OCI card for India has been made streamlined and easy by DocumentationNow.
As an expert for completing the OCI process and offering complete guidance, DocumentationNow is a facilitation service for all things related to OCI cards, from fresh application to renewal. The staff is promptly available to guide and answer all queries, get the pre-requisites in place, fill out the application and finally, send the ready-to-ship package to the client.
Set up in 2016, DocumentationNow is a complete facilitation service for the OCI card as well as many other important documents, including Pakistani and Indian passport renewals, Visa/e-Visa and Indian Citizenship Renunciation, NICOP for Pakistani origin people, and more. The experienced staff ensures that clients do not face any hassles, delays and other administration related issues, and receive their documents as expected. The service has so far served over 2,200 clients from the US and Canada.
For a free consultation, call: +1–346–374–6434.
For more information, please visit:
https://facebook.com/documentationnow/.
Media Contact
Company Name: DocumentationNow
Contact Person: Media Relations
Email: Send Email
Phone: +1-346-374-6434
Address:11215 South Wilcrest Dr
City: Houston
State: Texas 77099
Country: United States
Website: https://documentationnow.com/