Blüm is utilizing Mr. Checkout's Fast Track Program to reach Independent Grocery Stores Nationwide.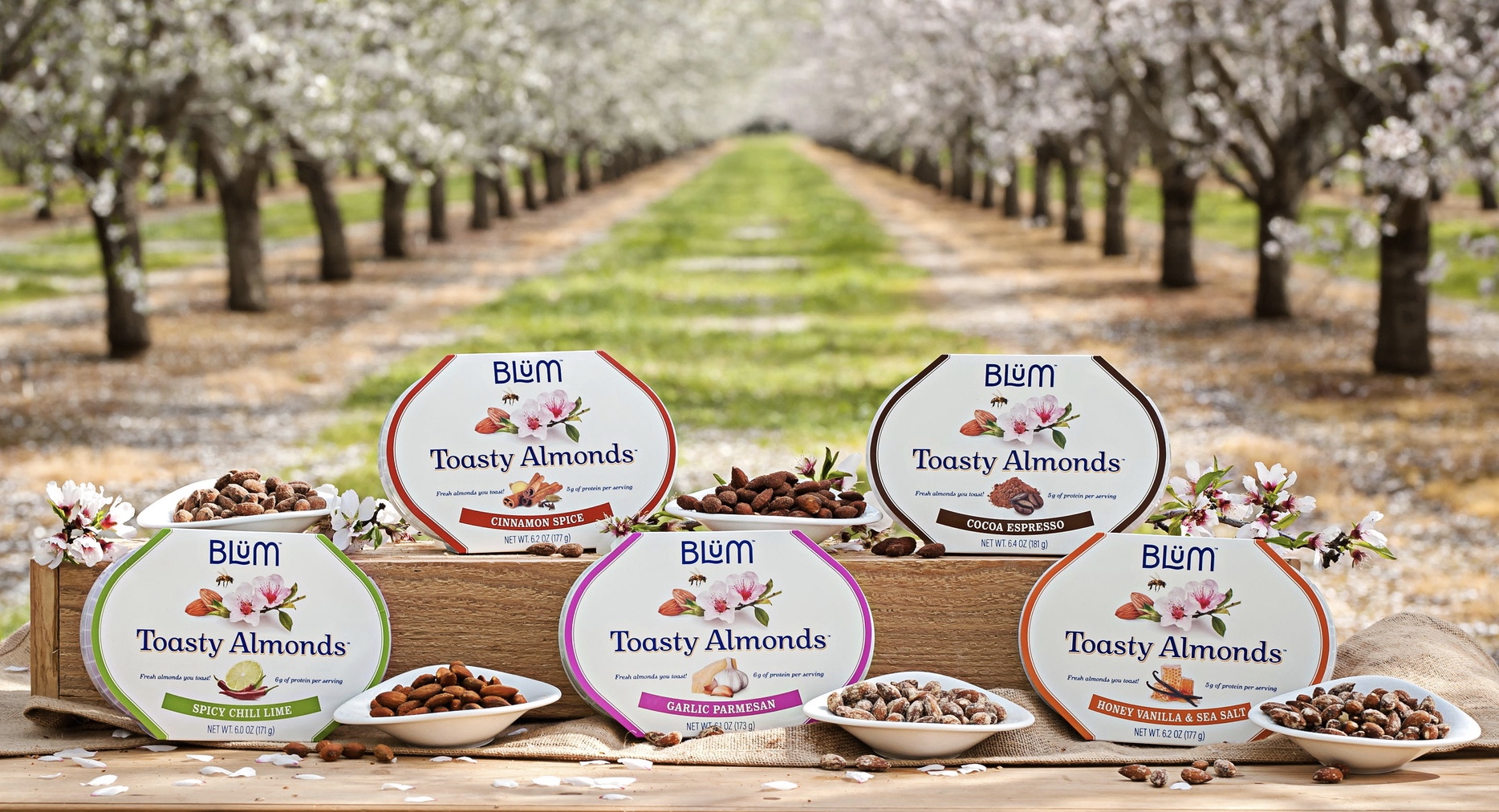 Toasty Almonds come in five great flavors Honey Vanilla Sea Salt, Spicy Chile Lime, Garlic Parmesan, Cinnamon Spice and Cocoa Espresso.
Blüm knows that health-minded nut lovers want snacks that are delicious, all-natural, and made from the freshest ingredients. The problem is there are really only two ways to enjoy fresh almonds. Eat boring raw nuts or spend an hour in the kitchen roasting your own. This leaves you wishing there was a tastier and quicker option. Consumers shouldn't have to settle for the status quo.
Blüm has taken the snack game to a whole new level with the launch of Toasty Almonds. Whether you are looking for a quick way to impress guests, a healthy high-protein snack for your work week or a fun treat for the whole family to enjoy making together, we've got you covered. As almond lovers ourselves, we understand this struggle which is why we've created something completely different.
We've combined our 40 years of experience growing premium almonds with a drizzle of almond oil, a sprinkle of premium seasonings, and a unique heating process to deliver a mouth-watering, toasty almond snack in minutes.
Toasty Almonds are a do-it-yourself style seasoned almond kit that comes with raw California grown almonds, natural almond oil and the highest quality spices to create your own home toasted nuts in minutes.
Here's how to get your hands on this toasty superfood:
1. Pick from our five delicious flavors.
2. Purchase your new favorite snack.
3. Mix, heat and enjoy.
With all the flavor and none of the preservatives or added sodium, Toasty Almonds were designed to bring you the best of both worlds, a fresh almond treat that's so good, you'll forget it's good for you.
Media Contact
Company Name: Blüm
Contact Person: John Peterson
Email: Send Email
Phone: 5306245099
Country: United States
Website: https://naturalgrocers.org/featured-item/blum/