Clapper App Introduces A New "Nearby Feature" That Enables Location Content
The mission at Clapper is to empower everyone's life, so that everyone has the opportunity to show, the channel to speak, and the possibility to get seen. With every update and a new feature, they keep moving forward with this mission. Be heard, Be seen, Be valued.
They have given people the chance to be heard by building a network where they all have a voice. They havean opportunity to be valued by letting other people reward and encourage the content and the accomplishments in the app. And finally, they are now giving everyone the chance to "Be Seen" in a whole different way by a bigger audience.
Their new "Nearby Feature" will finally allow creators to set the location of their videos and find other people's content in nearby places. This is an opportunity to find new friends in the neighborhoodfrom different communities, states, or even countries.
How Does The Nearby Feature Work?
The Nearby feature will now appear on the initial page of the Clapper App, next to the Following tabmakingit is easier to access. One can see people's videos based on their city or country.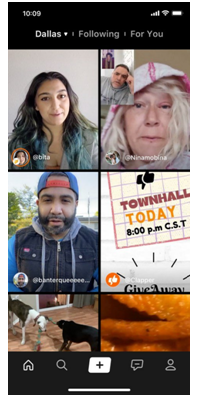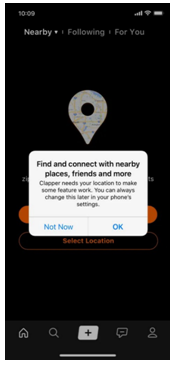 When a person first updateshis Clapper App, this prompt will come up asking him to enable his location. Clapper will not automatically show anyone's location, but the individual will have the chance to set it up whenever he wants. It is important to note that they will not use the exact location, only the Zip Code. They are keeping in mind everyone's privacy and right to reveal their location. Just as one turns it on, he can turn it off on the settings.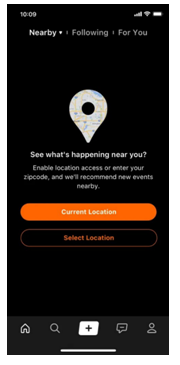 They have also launched the new Hashtag #Nearby. Creators can use it in their videos and enabling their location to showcase their surroundings and what they are doing. This hashtag is intended to meet new people around the globe and maybe a friendly neighbor inthe area.
Media Contact
Company Name: Clapper Media Group Inc.
Contact Person: Oriana Valderrama
Email: Send Email
City: Dallas
State: TX
Country: United States
Website: https://newsclapper.com/