San Francisco-Based Data Scientist Eric Blanco Reveals the Story Behind the Title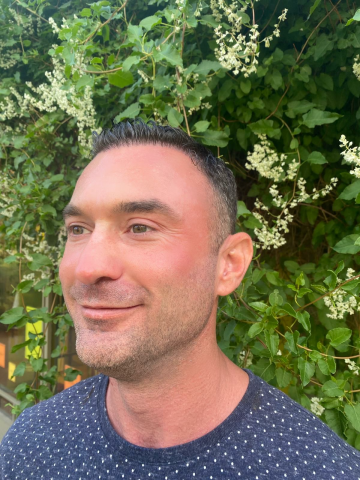 The tech industry continues to grow more competitive, yet some individuals remain stand outs with their superior skill sets and overall experience. Eric Blanco from San Francisco, California, is one such stand out. His broad pool of knowledge has been gleaned from an exceptional 15 year long work history as a data scientist. Over the course of his career Eric has developed interests in machine learning, AI, software development, Python, Quantitative finance, and cloud-native architecture. Eric's expertise lies in applying machine learning to solve complex business problems in a production setting, ideally related to recommender systems.
Enabled by a breadth of knowledge in machine learning algorithms and technique developing, Eric's focus has turned to architecting, or running ML/deep learning workloads on the AWS Cloud. He is well-versed in software engineering fundamentals as well and can write production code when needed. "I have an appreciation for concepts such as causality, selection bias, incrementality, hypothesis testing, etc. The talk of entropy in the age of information is a cardinal crime", says the data scientist. Improving the standard of care in the medical and healthcare sectors in the United States is one of the issues that drive Eric to think of creative data and technology applications. Eric is working to cut some of the bureaucratic red tape preventing the industry from advancing in step with the rest of the world.
Since graduating from the Leuphana University of Lüneburg with a Master of Science degree in computer science, in 2005 Eric has been an early adopter of new technologies and advocate for embracing the future.
Eric is fond of recounting some of the amusing incidents that occured during his early working days post-graduation in Germany. At that time free wi-fi was relatively new. Seeing an opportunity, Eric hired exchange students from Russia and Turkey to build and install wi-fi networks in schools and local government buildings. Unfortunately this business came to a halt when the students' visas expired. Excited to quickly capitalize on this opportunity, Eric hadn't bothered filling out the correct paperwork, of which there is a copious amount when it comes to construction and building projects. "Germany has a lot of paperwork," he reminisces as he scratches his head and laughs.
After his stint in Europe, Eric worked at some of the leading tech companies in the San Francisco Bay Area. In 2007 he co-created an automated mortgage underwriting portal for brokers and correspondent lenders at NovaStar and worked there for five years as a software developer. Next he joined GreenSight as a full-time employee working on semantic segmentation for the detection of abnormal objects on airport runways.
In 2016 the data scientist moved into the position of Machine Learning Engineer at CashApp. During his two-and-a-half-year tenure, Eric designed, implemented and evaluated deep sequential learning model prototypes to solve problems in machine learning trading strategies. He also designed and implemented a dark liquidity seeking benchmark algorithm in Java to address changes in the dark/grey liquidity landscape post-MiFID II. This period at CashApp helped him study new technologies to support machine learning applications that resulted in 60% in order routing which applied today allows the customer to buy small shares of stocks.
With a boundless optimism for the potential in the healthcare field, Eric has fit naturally into his Senior Data Scientist role at GenPact. Since 2019 he has managed a team that designs Cloud GPU elastic inference models for low energy IoT devices. Eric is currently in Turkey, building automated thermal cameras that will play a new role in health care using computer vision to detect temperature. An intuitive and charismatic leader, he has a remarkable talent for building and leading teams of 10-plus members and has worked for over six years as a Direct Technical lead.
Eric's key to success at these companies has been his simple ethos regarding the power of positive thought. In his own words he states, "I've never complained about circumstances. With all the technology that's out there we have the ability to create our own circumstances and deploy them at scale, that's fun."
Media Contact
Contact Person: Eric Blanco
Email: Send Email
Country: United States
Website: https://www.linkedin.com/in/eric-blanco-8429781b5