New Millennium launches a Kickstarter Campaign for high-performance polos
New Millennium Athletics has launched a campaign for performance-enhancing polo shirts.
SANTA MONICA – May 4, 2021 – New Millennium Athletics has launched a Kickstarter campaign for their new high-performance polo shirts made from recycled materials.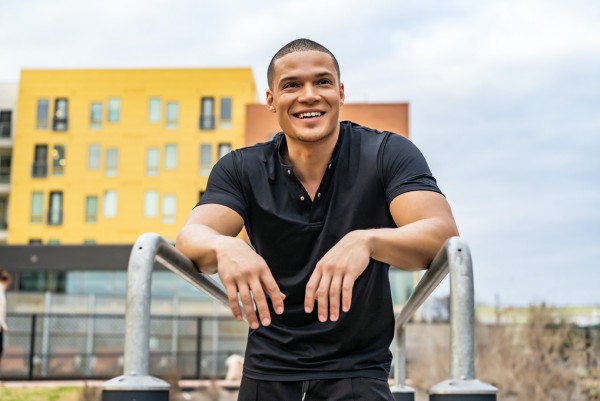 Ever struggled with ill-fitting clothing that impacts your athletic performance? This is now a thing of the past with The Multiverse, a collection of high-performance polo shirts that provide a timeless and meticulously tailored fit made just for you.
After experiencing clothing fit issues on the golf course, the founder of New Millennium Athletics wanted to address a problem that he realized every golfer faced. Although golfers constantly strive to improve their flexibility and swing, they are not given clothing tailored for their needs. For this reason, the team decided to create polo shirts that supported athletic performance across different sports while also offering a good fit.
These polo shirts use a high-performance blend of recycled polyester and spandex that is lightweight, breathable, moisture-wicking, and quick-drying. This combination offers 360° stretch for increased airflow and mobility. Knife pleats along the shoulders are engineered to improve upper-body mobility, react to movements, and enhance overall athletic performance. Additionally, the polo has rear darting to provide a perfect fit around the midsection, eliminating useless fabric that hinders athletic performance and prevents people from performing at their best.
Finally, what makes this shirt so extraordinary is the versatility it offers the wearer. New Millennium Athletics opted for a modern bladed collar, brushed metal buttons, and understated branding. With this modern design, the shirt can be worn to work, to the gym, to the golf course and for a night out with friends.
The New Millennium team is committed to providing a consistently high-quality product which is good for the environment. Their shirt is a timeless design made of comfortable and durable fabric. Both their polo shirts and their packaging are made of recycled material to produce a product that limits carbon footprints. With The Multiverse Polo, athletes can finally enjoy a timeless and meticulous tailored fit made just for them.
The Multiverse Polo belongs in every man's wardrobe. Click here for up to 35% off the retail price.
About New Millennium Athletics
The goal of New Millennium Athletics is to bring consumers the perfect modern update to the iconic polo shirt. The founders are committed to producing polo shirts that enhance athletic performance and positively impact the environment.
Kickstarter Campaign: https://www.kickstarter.com/projects/nmashop/the-multiverse-collection-the-shirt-that-does-it-all
Facebook: https://www.facebook.com/NewMillenniumShop
Media Contact
Company Name: New Millennium Athletics
Contact Person: Latisha Perez
Email: Send Email
Country: United States
Website: https://www.kickstarter.com/projects/nmashop/the-multiverse-collection-the-shirt-that-does-it-all