Limburg Lab & Factory Announces The Launching Of A New Product Named "Save My Jean" And Simultaneously Launches Its Kickstarter Crowdfunding Campaign
Save My Jean: A Strong And Unique Jean Crotch Tear-Proof That Protects Jeans From Wear And Tear.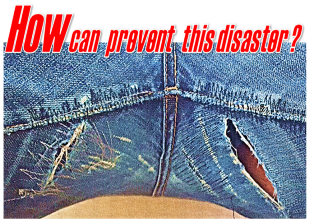 The United States – 18th November, 2020 – Save My Jean, a Korean based brand with an office in The United States of America proudly announces its new great innovation in jean maintenance and tears prevention, known as Save My Jean. This is a unique jean crotch tear-proof that is produced from an eco-friendly natural ingredient and processed to prevent wear and tear on the crotch part of the jean. The company is simultaneously launches the crowdfunding campaign for the product on Kickstarter.
Jeans are a type of pants or trousers, typically made from denim or dungaree cloth which is common among various youth subcultures and nowadays, they are one of the most popular types of specialty trousers for both young and adult in Western culture. Jean Crotch Tear-Proof is the world's first coating agent that is innovatively produced to prevent abrasion and holes on the crotch of jeans. This will increase the durability of the jeans and makes it last longer. It also removes the time and money spent to repair or buy a new pair of jeans. The major ingredient for this product is the oil extracted from yellow soybean. The oil is processed with other materials and it is moulded into an eco-friendly paper container for easy use.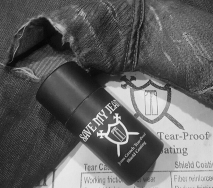 "Save My Jean is a product that is scientifically produced to be a shield that prevents jeans from abrasion and holes caused by excessive usage. It is a product formed from natural ingredients that are skillfully blended and scientifically tested," said the brand CEO Myung Chul Hyun while describing the new product. "After becoming aware of the possibilities offered by the Kickstarter campaign, I realized that it is time to offer my product which I believe is capable of giving moments of ecstasy to users without letting them spend a fortune on buying new jeans. Every individual across the world is welcome to support this campaign and get Save My Jean at a surprising rate," he added.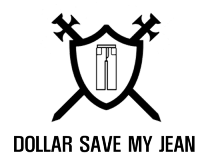 The Kickstarter campaign which is an opportunity for all lovers of jeans to purchase Save My Jeans at an affordable rate with worldwide shipping for people around the world making pledges to this campaign. Save My Jean offers emotional stability with long coexistence for users. It also gives the right to fashion without sewing repair and economical cost savings without repurchase. It is convenient to use and has good ability to spread without staining the jeans.
For more information and to become a part of this crowdfunding campaign, send mail to [email protected]
Or visit: https://www.kickstarter.com/projects/savemyjean10eok/save-my-jean-jeans-crotch-hole-terminator?ref=discovery&term=save%20my%20jean
ABOUT SAVE MY JEAN
Save My Jean is a brand established by MYUNG CHUL HYUN, the CEO of Limburg Lab & Factory located in Seoul. He specializes in food research and restaurant franchise. He also has a company in the United States named Buzaway LLC, located in Georgia, USA. The mission of the brand is to deliver an effective and safe process to prevent abrasion and holes in jeans with ease and convenience.
Media Contact
Company Name: LIMBURG Lab & Factory
Contact Person: Myung Chul Hyun
Email: Send Email
Address:3625 Savannah Pl 235
City: DULUTH
State: GA 30096
Country: United States
Website: https://www.kickstarter.com/projects/savemyjean10eok/save-my-jean-jeans-crotch-hole-terminator?ref=discovery&term=save%20my%20jean