Cozy Story Attracts Global Attention with its Premium Play Tents for Children
Video Link: https://www.youtube.com/embed/fLWaOoNo5Yc
A Play & Bed House by Cozy Story, a baby products company, is attracting attention from the global baby products market.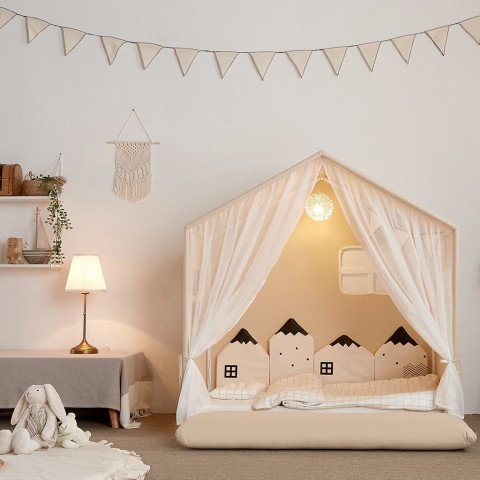 Play & Bed House is a luxury play tent designed with urban simplicity and pastel colors, in consideration of children's instincts, emotions, and the interior design.
Infant children instinctively like corners because it reminds them of the comfortable and cozy feeling they felt in their mother's womb and their desire to play in their own domain without being disturbed. From that point of view, it is very important to make sure the babies have their own play space starting from the infancy. Moreover, there are studies that show that adults (18-20 years old) who had their own hideout during childhood and adolescence are more pronounced than adults who do not.
Cheap play tents were made of vinyl and plastic, so they collapse and break quickly. In addition, in the case of the bumper bed, it was difficult to use only for sleeping purposes and long-term use during infancy.
The Play & Bed House, which was created in consideration of this, boasts a solid frame above all. It is self-produced through an aluminum extrusion manufacturer with international and domestic quality certificates, so it is heavy and sturdy, and it is not bent even when children hang and shake; it is very safe in that it is not easily pushed or collapsed by the force of children.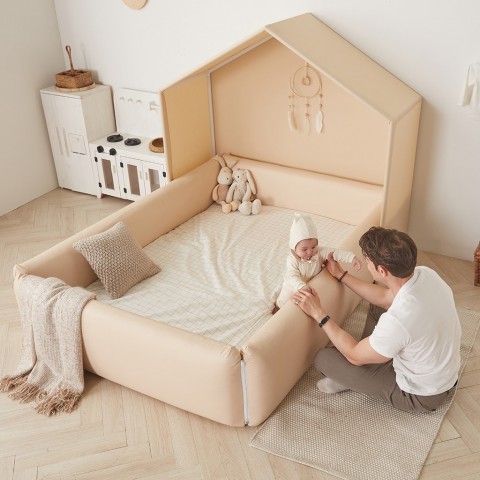 In addition, as its cover is made of canvas fabric, which is an excellent fabric for tent cotton that has not only a dense and tough, but also water-repellent, is of a high-quality with excellent weaving and it can be washed by washing machine thanks to a minimized shrinkage rate.
Above all, it is a spring-free, noise-free and eco-friendly material that has a waterproof & air-permeable cover that even prevents house mites and mold and its detachable cover can be washed with water. It is a mattress that considers the health of the child.
An official of Cozy Story said, "Play & Bed House can be used for a long time from newborn babies to lower grades of elementary school. Children these days don't spend enough time with their parents and Play & Bed House can provide more intimacy and thus improve concentration ability. I want to spread the word about this excellent product all around the world."
Media Contact
Company Name: COZY STORY
Contact Person: Choi Changhwan
Email: Send Email
Phone: +82 10 8905 5687
Country: South Korea
Website: https://www.gobizkorea.com/user/goods/frontGoodsDetail.do?goods_no=GS2020091797729&ctgryCode=S0900400020000&upperCode=M0900400000000&goodsNms=COZY-STORY_MILK-BABY-KIDS-BED-HOUSE&skwanSn=&speclKwanId=SPCCD0000581