Projagg is in talks to work on enabling 30 Green Energy Buildings
NEVADA – September 9, 2019 – LIGHTHOUSE GLOBAL HOLDINGS, INC. (OTC: LHGI), announced today, Projagg Asia is in talks to help G Energy raise $30M to enable 30 buildings to be Energy Efficient (EE) over the next 12 months.
PROJAGG is a Global B2B Sharing Economy platform to help Project Owners acquire Funding for their Project Development and Redevelopment, in this initiative. It is powered by its own proprietary 2-Tier Vaultchain Technology coupled with a unique contract tendering process, TenderSys, that will eliminate fraud, missue, abuse and misappropriation of project funds, and puts every stakeholder in the alignment of interest for the project's success.
The Green Energy Efficiency market is huge, an estimated 300,000 existing buildings in Southeast Asia can improve their energy efficiency tremendously. It is proven for each existing building to save at least 20% to 30% of energy consumption every month. That is, if only building owners will reinvest in upgrading chillers, collection of data, and implement new IoT devices.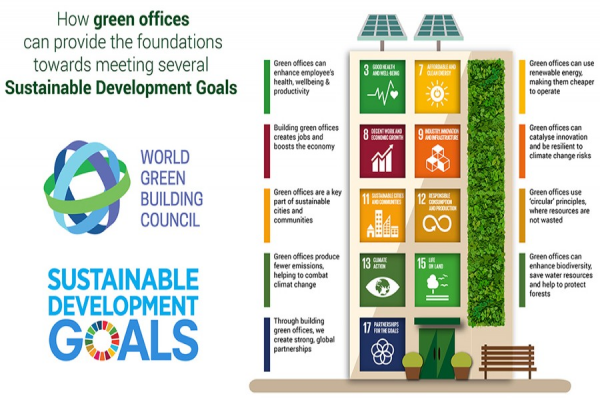 So, how can Projagg help Building Owners in Energy Efficiency projects?
Mr. Danny Lim, CEO of LHGI and Projagg said, "The toughest hurdle to jump, is to convince Building owners to reinvest. Governments in the US and Europe have implemented many incentives for such initiatives. However, Asia is very slow. There are hardly any tangible incentives for these owners. What if Projagg can assist G Energy to fund the upfront cost? Owners now can enjoy savings without any cost involved. Will that be a stimulus for the building owners? I'm certain the market will accept such a proposal and will boom. Projagg will be the platform for all Building owners to leverage on."
That is why Projagg is exploring several options, especially with G-Energy Global Pte Ltd, a 14 years establishment in Singapore, is an International Award winning Energy Services Company (ESCO) that is accredited by the ESCO Accreditation Committee. G-Energy has won many accolades including Frost & Sullivan's SEA ESCO of the Year 2012, Top Winner for ASEAN Energy Award 2015.
Danny reiterated, "It is one of Projagg's objective to be involved in Green Energy projects and we see this as the fastest and easiest way to reduce CO2. If we can reduce energy consumption by 20%, that will be a huge impact, not only for the owners, but for the world as well. Projagg will be a very useful source of funds for such projects, as well as providing the funders the peace of mind that their funds will be used directly and only for the project itself. Nobody can misuse, abuse or misappropriate the funds in anyway."
Projagg gets ready to enter China's $2.2 trillion market
The China market is a massive US$2,200,000,000,000 market that will continue to grow, albeit much slower. Housing construction is registering a decline for the first time, signally an overbuilt market. Growth, as quoted by Orbis Research, will be estimated at 2.5% to 3% range, only boosted by government spending on infrastructure projects, such as the railway.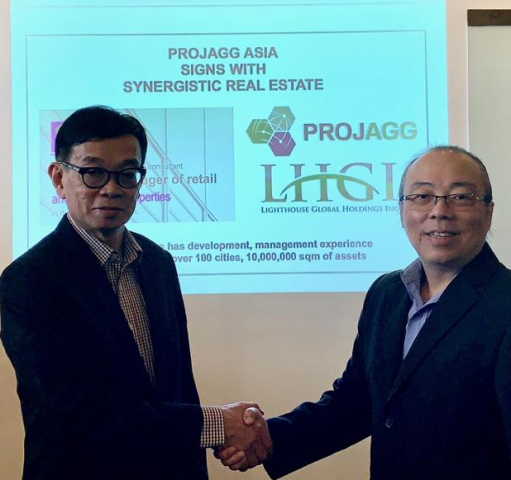 The market in China looks ripe for a change. With new policies to promote foreign trade and investment, the Chinese government is opening up the Chinese market to foreign funds and investors. With demand slowing and developers can no longer expect buyers to grab whatever they build. The survivor of the fittest, most innovative developers will rule the day after the smoke is clear. This platform is excellent for small and medium size developers to have access to outside capital, international designers and expertise to brace themselves with innovative solutions.
Projagg Asia is also teaming up with SRE, Synergistic Real Estate Management, based in Shanghai, to look specifically into China's "Redevelopment" market.
Mr. Kelvin Ng, the Founder, and CEO of SRE, commented; "China has overbuilt and developers have found many of their buildings underperforming, and even vacant for a long time. These developers need help to revamp, reposition and redevelop their existing properties. Projagg can also assist in this area, to control the use of funds, and allow a 24-hour audit trail."
Projagg hopes to provide a helping hand to the small and medium size developers, especially for funding needs. By themselves, no funders will hand money over to the developers due to trust. However, as Danny puts it plainly, if Projagg enters the scene, the whole funding structure seems more feasible, attractive and most importantly, no risk of missing funds. It may be a much easier reach for these developers afterall.
To date, Projagg had exceeded US$1BN of funding applications, and a few closing is expected around the corner. It would be interesting to see how Projagg can ultimately change and disrupt the $12 trillion project development global as well as the green energy industry.
About Lighthouse Global Holdings, Inc.
Lighthouse Global Holdings, Inc. a Unicorn Breeder, is a diversified holdings company that acquires 100% or a majority of the emerging companies that have competent technology teams in key industries where rapid revenue growth and market share penetration are poised for significant gains. With this technology and team effort, LHGI seeks to become a powerhouse of Unicorns in time to come.
For more information on Lighthouse Global Holdings, Inc., visit www.LHGIncorp.com.
Media Contact
Company Name: Lighthouse Global Holdings, Inc.
Contact Person: Danny Lim
Email: Send Email
Address:101 Convention Center Drive
City: Las Vegas
State: NV 89109
Country: United States
Website: www.LHGIncorp.com