Sun Gold Power Launches Affordable Inverter Sets to Revolutionize Home Solar Power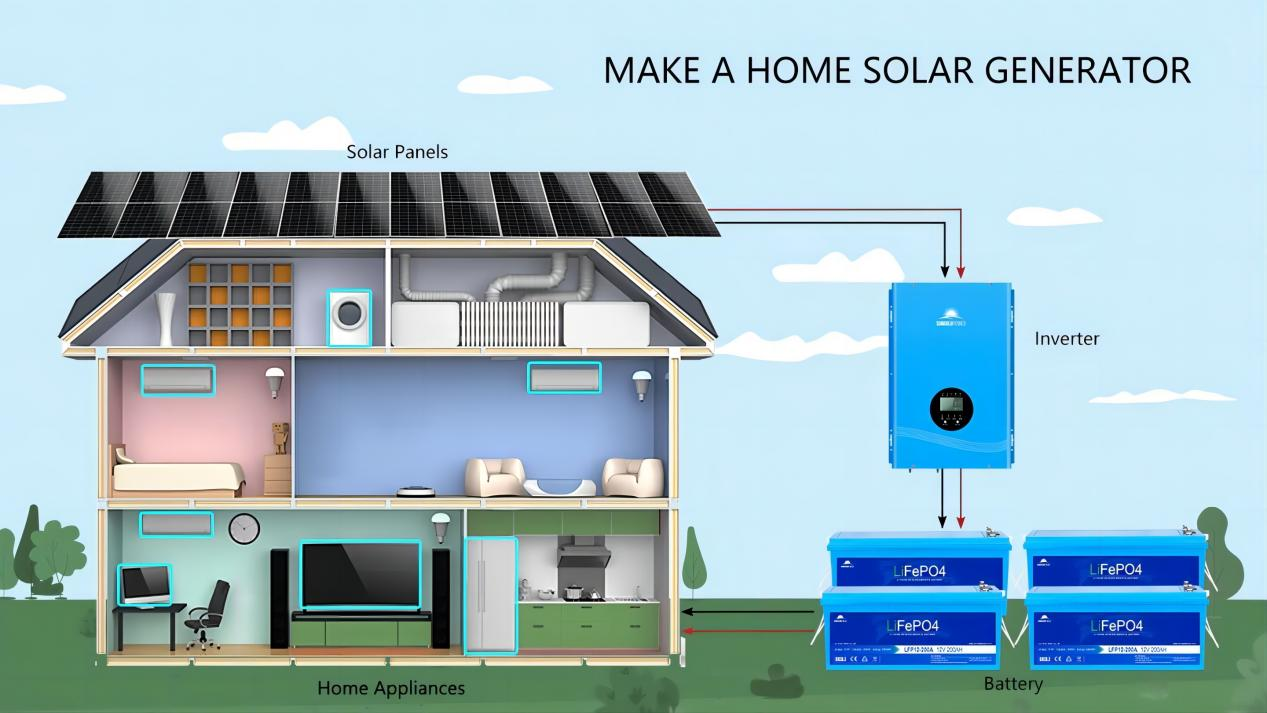 Sun Gold Power Co., Ltd, a renewable energy company, has unveiled its latest and most affordable inverter set for home solar power. The Sungoldpower solar inverter set is designed to provide users with a more affordable option for generating electricity from the sun.
NEWPORT BEACH, CA – SunGoldPower has announced that its affordable off grid inverter is now available at SunGoldPower online store. These high-quality, solar-powered inverters will help increase the penetration of solar power and provide customers with an alternative to expensive grid electricity.
SunGoldPower products can be widely used for indoor and outdoor living, making them the perfect choice for anyone looking to invest in sustainable energy solutions. Whether users are a homeowner, business owner, RV enthusiast, or boater, SunGoldPower's high-quality inverter will enhance their mobile, indoor and outdoor life. The new line of affordable inverter sets from SunGoldPower allows homeowners, RV owners, and businesses alike to install solar panels and benefit from clean energy without spending a fortune on equipment or paying enormous upfront costs for installation.
The Sungoldpower solar inverter set consists of an inverter and a solar inverter charger with the battery management system, allowing users to store excess energy from the grid or their solar panels in solar batteries before it is sent back into the grid or used in appliances. This inverter set can be connected to any standard 220V outlet, allowing users to connect any appliances they wish without changing out AC wiring.
"Our affordable inverter for home use products are designed to revolutionize the way homeowners approach energy conversion. We understand that not everyone can afford to go fully green, which is why we're committed to offering a cost-effective solution that allows everyone to contribute to a more sustainable future." Said a company representative.
SunGoldPower developed the SunGoldPower solar panel and inverter for home use to expand its product line and make it easier for consumers to upgrade their homes with renewable energy solutions. By offering less expensive alternatives than traditional solar panels, SunGoldPower hopes it can increase access to clean energy while lowering costs for consumers who may not have been able to afford a solar system.
"I've been using SunGoldPower's off-grid inverter in my RV for several months now, and I couldn't be happier with the results. Before I made the switch, I was relying on a generator for all of my power needs, which was noisy, expensive, and bad for the environment. But since I installed the SunGoldPower inverter, I've been able to enjoy reliable and sustainable energy without any of the drawbacks." Said an RV owner.
About Sun Gold Power Co., Ltd.
SunGoldPower is a renewable energy company that was established in 2010. The company has a long history of supplying high-quality solar inverters, solar panels, battery systems and other green energy products to its customers worldwide. In addition, they have established good relationships with some of the top manufacturers in China. For more information about SunGoldPower off-grid energy solutions, please visit https://sungoldpower.com.
Media Contact
Company Name: Sun Gold Power Co.,ltd
Contact Person: Crytsal
Email: Send Email
Phone: 812-727-7788
Address:4590 MACARTHUR BLVD SUITE 500-343
City: NEWPORT BEACH
State: CA
Country: United States
Website: https://sungoldpower.com