Babytone Apnea Monitor for Infants Helps Parents Detect Oxygen Levels in Their Children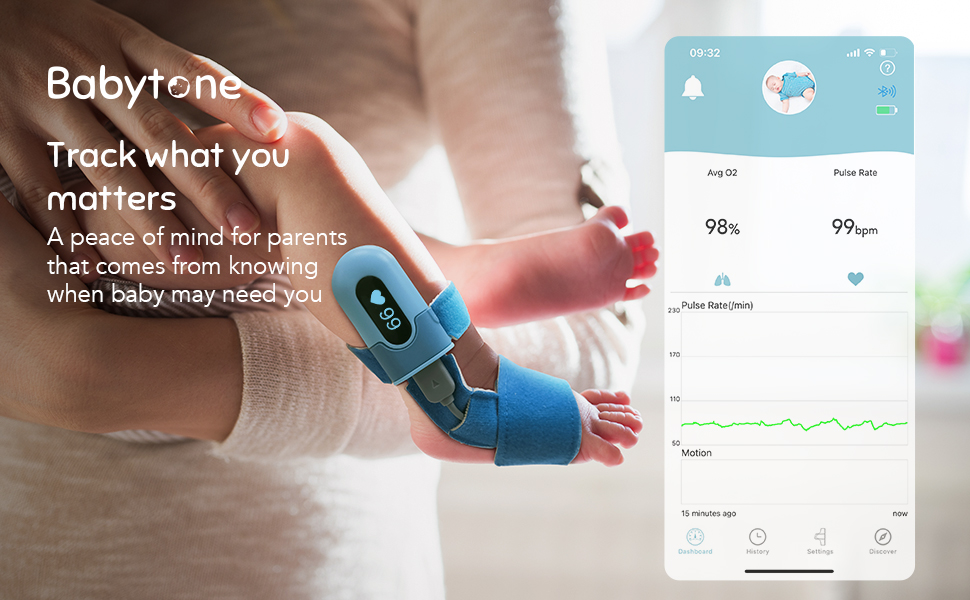 Babytone introduces the Apnea Monitor for Infants, which helps parents detect oxygen levels in their children. Infant apnea refers to breathing stops in infants. It can happen when an infant has low oxygen levels in their blood, which means they do not get enough oxygen into their brain and vital organs, including the heart. When this happens, the baby may have trouble breathing, moving around, or feeding. An event like this is called a respiratory event.
Infant apnea is a sleep disorder in infants. The condition causes the sufferer to stop repeatedly breathing during sleep, leading to complications such as infantile hypoxia (lack of oxygen in the blood) and even SIDS (Sudden Infant Death Syndrome). Apnea can be detected in infants by using an apnea monitor for infants. According to Babytone, an infant pulse oximeter "is a non-invasive device that measures heart rate and oxygen saturation levels, allowing parents peace of mind." They also claim that the pulse oximeter "provides an extra measure of safety and reassurance when caring for a baby at home."
There are several monitoring options that parents have at their disposal, and many of them are used in hospitals to monitor the health of infants around the clock. The most common varieties are infant pulse oximeter and apnea monitors. Pulse oximeters measure oxygenation levels, while apnea monitors record heartbeats and breathing patterns. While pulse oximeters are somewhat accurate when used at home, they don't provide enough information to ensure that your baby is safe from apnea at night. Apnea monitors give parents the peace of mind they want because they provide detailed information about their child's vital signs at all times. For this reason, Babytone monitors are the best choice for monitoring infants at home.
"The infant oxygen monitor will give you information about your child's blood oxygen saturation, heart rate, and other physical data. You can know if there's a problem immediately instead of waiting several hours until you get to the hospital. Moreover, it offers a real-time alert when the oxygen level falls below the critical level. The medical alert system sends an alarm to your cell phone if there are any abnormal changes in your baby's vitals during sleep," said a company representative.
Babytone's mission is to help babies across the globe have happy and healthy lives. They are dedicated to supplying baby monitors that will give parents peace of mind and a deeper understanding of their child's world. Babytone has been in business for ten years and sells baby monitors in over two dozen countries worldwide. They have significantly impacted many parents, and they look forward to helping even more families in the future.
For more information about Babytone and its baby healthcare products, please visit https://getbabytone.com/collections/infant-pulse-oximeter.
Media Contact
Company Name: Viatomtech
Contact Person: Chita
Email: Send Email
Country: China
Website: getbabytone.com