Singer-Songwriter Christina Perri Discusses Her Miscarriage, Stillbirth and NICU Experience on the Informed Pregnancy Podcast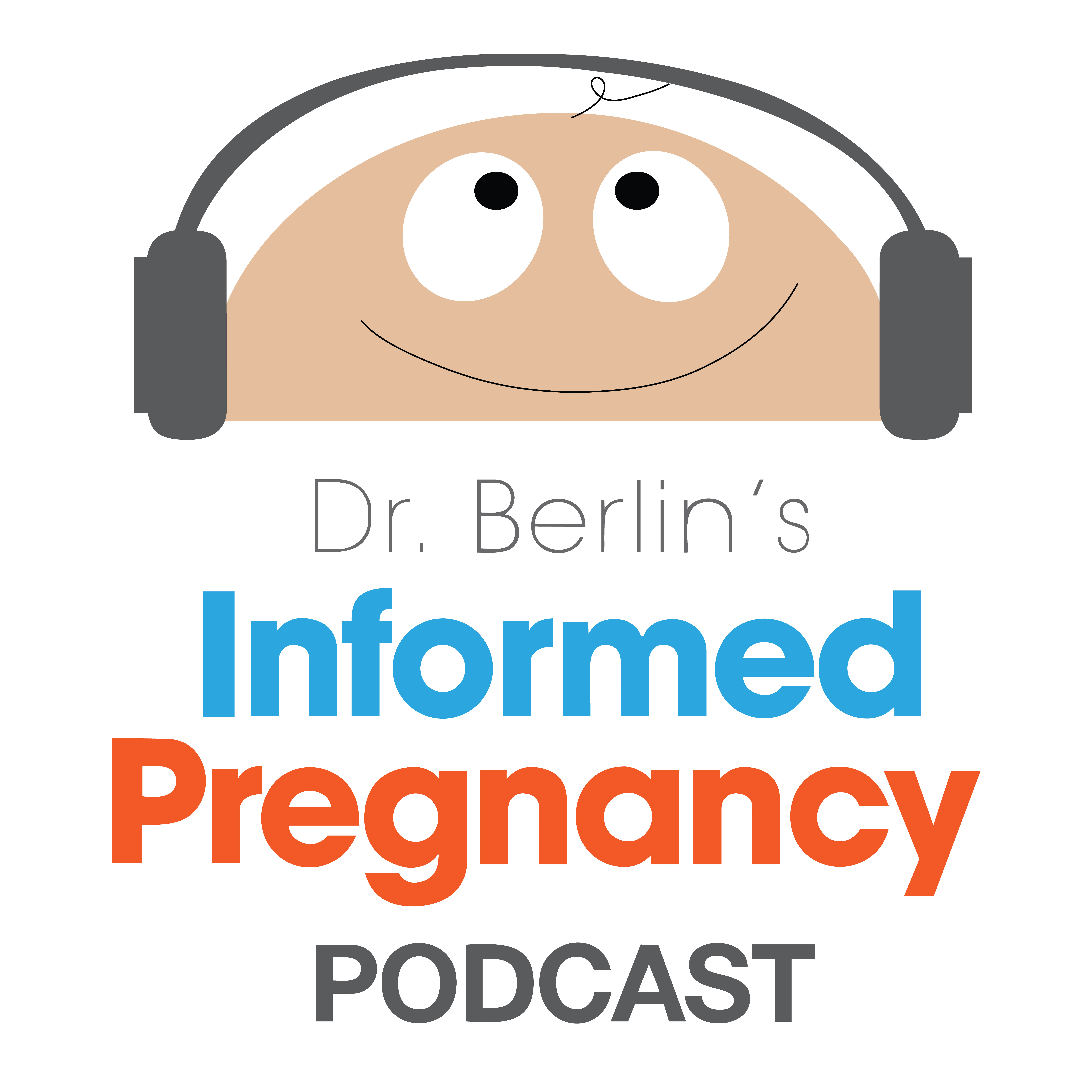 "I'm so grateful and honored that Christina came on the show and talked about some of the hardest, darkest parts of pregnancy. Her strength and perseverance are admirable," says Dr. Berlin. "I know her story will help a lot of women who are navigating similar challenges and let them know they're not alone."
Perri opens up about the ups and downs of pregnancy and her journey to motherhood
American singer-songwriter, Christina Perri, widely known for her hit songs "A Thousand Years" and "Jar of Hearts," was recently featured on the Informed Pregnancy podcast, hosted by the pregnancy-focused chiropractor, Dr. Elliot Berlin. In the three-part series that aired throughout January, Perri takes a deep dive into her tumultuous journey to motherhood including experiences with a miscarriage, stillbirth and the NICU.
In Part 1, Perri opened up about her personal life leading up to motherhood, including her early career, her journey to sobriety and falling in love with her now husband, Paul. She also talked about the birth of her first child and daughter, Carmella, and her pregnancy experience. Perri stated, "The gift of sobriety and the surrender of it all really saved my life."
In episode 2, the conversation continues with Perri reflecting on the details of her second and third pregnancies, which included a miscarriage and a stillbirth, respectively. She unveils the darkest part of both of those experiences, including the deep grief, pain and health challenges that followed. She also talked about how both of those tragedies sent her on a mission to find out what happened and what medical conditions might have played a role. When speaking with Dr. Berlin, she said, "There's something really beautiful about the advancement of how we talk about miscarriage now in 2022. The information is there now. The support groups are there now. I also know that it happens to one in four women, so it's common."
"I'm so grateful and honored that Christina came on the show and talked about some of the hardest, darkest parts of pregnancy. Her strength and perseverance are admirable," says Dr. Berlin. "I know her story will help a lot of women who are navigating similar challenges and let them know they're not alone."
In the final episode of the series, Perri discusses the birth of her daughter, Pixie, and her experience with the NICU. She opens up about her most recent pregnancy and postpartum experience. Eight intense weeks after birth, she's just beginning to process the tumultuous delivery and questioning the last-minute decisions she had to make and how they might have affected Pixie's first few days. When reflecting on all her pregnancies, Perri said, "Through this experience, I now know that joy and grief hold hands."
The Informed Pregnancy Podcast is available on Apple Podcasts, Spotify and other podcast networks. For more information, listeners can also follow Dr. Berlin on Instagram and visit his website at www.informedpregnancy.com.
About Dr. Elliot Berlin
Dr. Elliot Berlin is the host of the Informed Pregnancy Podcast where each week, parents, birth professionals, and parenting experts weigh in on a full range of topics surrounding the perinatal period, including birth stories! He is an award-winning pregnancy-focused chiropractor, childbirth educator, and labor doula.
The Informed Pregnancy® Project aims to utilize multiple forms of media to compile and deliver unbiased information about pregnancy and childbirth to empower new and expectant parents to make informed choices regarding their pregnancy and parenting journey.
Media Contact
Company Name: The Informed Pregnancy Podcast
Contact Person: Rose Hart-Landsberg
Email: Send Email
Phone: 323.549.0070 ext 113
City: Los Angeles
State: California
Country: United States
Website: https://www.informedpregnancy.com/