Emotions Market Innovative Platform Offers Enticing Opportunities for Experience Creators
The Emotions Market online platform assists people in releasing repressed thoughts and feelings without repercussions. Users are empowered to create, design, and publish their sensory and emotional experiences as emotional caregivers.
Maidstone, Kent, UK – January 26, 2023 – British Emotions Market is a cutting-edge platform that performs as an online ad board for sensory and emotional experiences. The suppressed emotional antagonism and emotional traumas can contribute to emotional imbalance. It encourages emotionally intelligent individuals to become experience creators to help others process their emotions. The Emotions Market is a listing site that enables individuals to look for an experience that will satisfy their emotional and social needs. The primary motive of the Emotions Market is to foster and regain human connectivity lost during the global pandemic.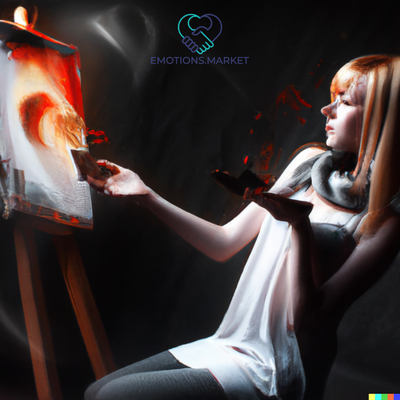 People curb their emotions to cope with life's challenges and hardships. Emotional release experiences provided by Emotions Market make it possible to relieve emotional suppression under the care of experienced creators in a comfy private setting. "Release your suppressed emotions without consequences." "We stand between a friend and a doctor," says Chris White, Customer Care head of Emotions Market. Experience creators are emotional caregivers who can use the Emotions Market to advertise their services to potential buyers.
They offer a variety of solutions to address mild mental health issues. Registering as an experience creator is completely free. Experienced creators trust the platform to boost the business to reach large-scale customers.It is equally giving an opportunity to creators new to emotions. Emotions Market experience check service assists novice creators in developing their offerings and skills, resulting in truly positive emotional experiences.
Using this platform to become experience creators is an ideal way to develop a modified portfolio in the field and to hook potential customers to share expertise virtually and in person. Experience creators can generate revenue while developing and implementing experiences based on Plutchik's Wheel of Emotions. Emotions Market has made the dealings process quite smooth and seamless as it gives creators complete authority to communicate directly with the clients about payments and location of experience. Creators can be easily connected through the contact details on the listing page.
View experience listings on Emotions Market, https://emotions.market/listings
About Emotions Market:
Emotions Market is an inventive classified ad board based in the United Kingdom where experience creators ranging from seasoned to newbies can provide services to help people cope with mental and emotional distress and get an acquittal from negative emotions. It is an ideal online platform where prospective buyers can engage experience creators for sensory and emotion-arousing experiences for free and paid.
Media Contact
Company Name: Video Marketing Ltd
Contact Person: Chris White
Email: Send Email
Phone: +447400679879
Country: United Kingdom
Website: https://emotions.market