Buu-Van Ajareyajemir Rasih releases his Autobiography, My Journey to America, marketed by Author's Tranquility Press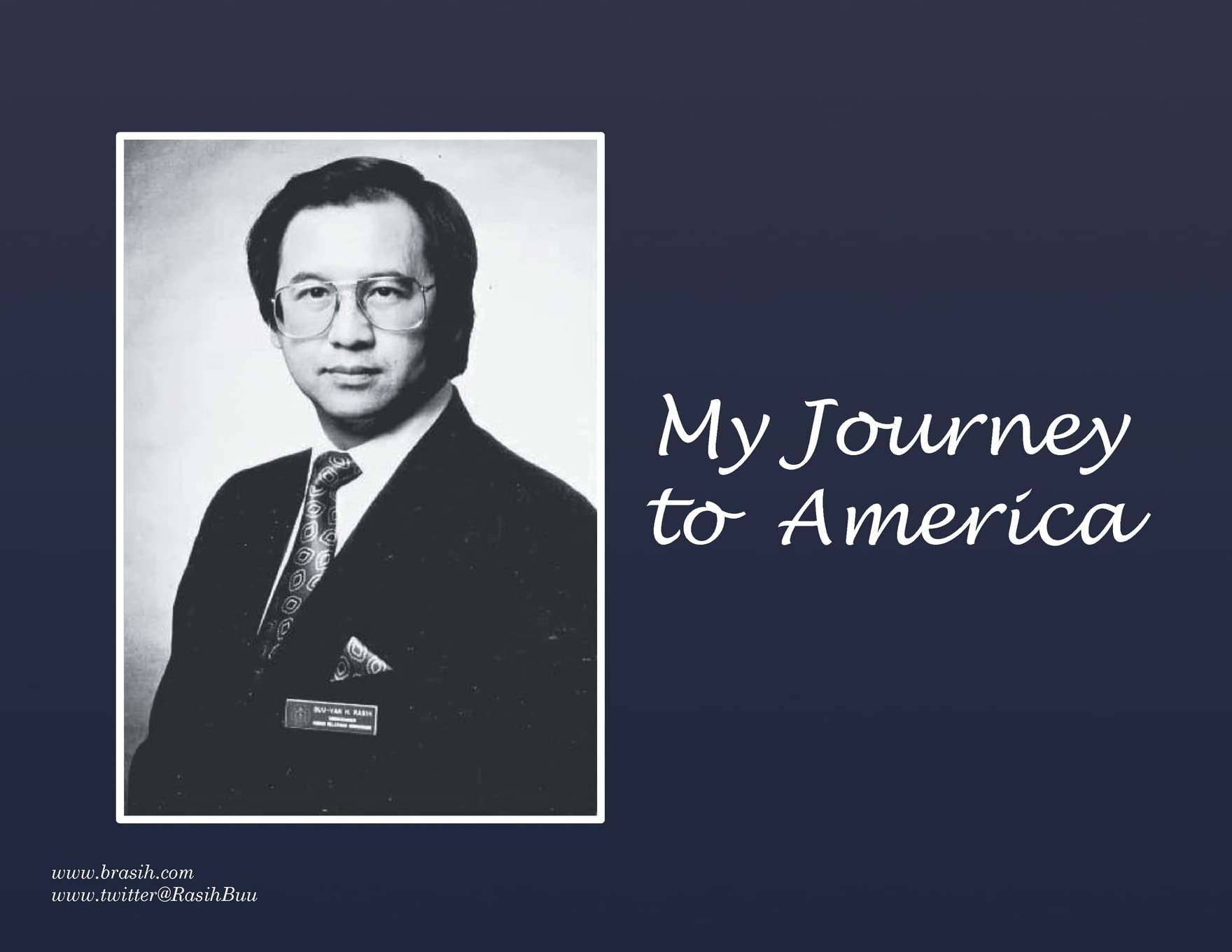 Celebrated writer and author, Buu-Van Ajareyajemir Rasih has released his new Autobiography, My Journey to America which chronicles the author's incredible journey from Vietnam to America.
Buu-Van was born on March 1st, 1950 in Luangprabang, Laos as the youngest of four children to his Vietnamese immigrant parents. In 1975, he received his undergraduate degree in irrigation engineering from Nonthabury College of Engineering in Thailand.
On January 29th, 1977, he married his other half, Vilaykhone Connie Simuong. They have three, wonderful children: Bobby Amata, George Joe and Valentina Cupid. In 1984, he became a proud naturalized citizen of the United States of America.
In 1994, he felt the presence of the Holy Spirit and became an ordained Christian minister in Las Vegas, Nevada. Soon after this experience, he engulfed himself with literature, and began writing new Modern American poetry. In 2001, he decided to further his education and earned his graduate degree from California State University, San Marcos in Business Administration and Leadership Studies.
Buu-Van is a polyglot who speaks five languages: Laotian, Vietnamese, Thai, English and French. He is a winner of both the Asian Heritage Award 2006 for Art, Literature and Philosophy and the International Society of Poet for Editor's Choice Award in 2005 and 2006; and was selected by Marquis Who' Who in America in 2009 and 2010 Who' Who in the World.
'My Journey to America' was recommended by the National Book Critics Circle as a candidate for an Accreditation Sponsorship. The book received the outstanding rating from the said organization and recognized by the Hollywood Book Reviews as a short biography which covers the incredibly exciting life of the author and his journey to America.
Buu-Van Ajareyajemir Rasih has written two other books: Hope, Promise and Better Future for Mankind: The Complete Encyclopedia of Verses of Social Thoughts (Volume II) and America's New Triumph's 21st Century Encyclopedia of the Verses of Social Thoughts.
Buu-Van's 'My Journey to America' is marketed by Author's Tranquility Press, the best marketing tool for new and established authors, serving as the authors' ultimate book publicity partner.
Media Contact
Company Name: Author's Tranquility Press
Contact Person: Patricia Adams, Marketing Supervisor
Email: Send Email
Phone: (866) 411-8655
Address:239 Richmond Dr
City: Hiram
State: Georgia, 30141
Country: United States
Website: www.authorstranquilitypress.com