K. Pamba Features Murasta Master on the New Haiwezekani Single
Talented Kenyan artist, K. Pamba, announces the release of "Haiwezekani," a new record featuring Murasta Master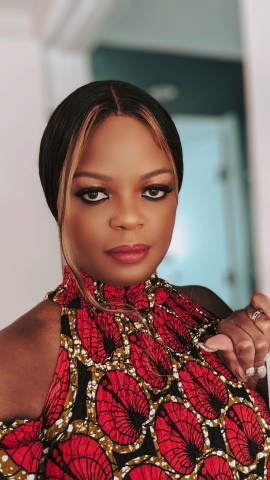 Krissy Pamba, popularly known by the stage name, K. Pamba, is again looking to set the dancefloor on fire as she works with Murasta Master to drop another masterpiece in Haiwezekani. The new single will undoubtedly offer a unique experience for music lovers worldwide, as K. Pamba seeks to continue creating magic with her brand of Afro-Fusion that draws from a range of genres, including RnB and Reggae.
The music industry has witnessed a series of evolution over the past decades and Africa has contributed immensely to the growth, with Afro-centric sounds and beats expanding across the global market. However, K. Pamba has been able to raise the bar in a relatively short while, creating a unique sound that taps into the full spectrum of emotion, a feature that has become her signature, endearing the singer to lovers of good music in Kenya and other parts of the African continent as well as across the globe.
The rising Kenyan Afro-Fusion star is influenced by legendary acts across genres, with her musical roots planted early, as she started writing her own music by the age of 10 with her first single titled 'Runaway'. Over the years, she has honed her skills to define her artistry by offering a unique linguistic twist that blends Swahili and English to deliver a distinct sound while exploring different emotions, ranging from sadness to hopefulness and happiness.
Haiwezekani featuring Murasta Master will be an addition to the fast-growing discography of K. Pamba, which includes captivating, emotional songs, such as Njia Yangu, Infatuated, and Sawa. The single reiterates her commitment to using her musical talent to provoke thoughts and trigger feelings in the minds of listeners, drawing inspiration from her personal experiences – past and present.
For further information about Haiwezekani and other works from K. Pamba, visit – https://kpamba.com. K. Pamba can also be found across social media platforms, including Instagram, Facebook, and YouTube, where she continues to grow her fanbase.
About K. Pamba
K. Pamba is a Kenyan musician and artist whose sound taps into the full spectrum of emotion. She took her craft to a professional level in 2021 and has not looked back since the release of her debut single. Her works deliver lyrics with relatable emotional themes that address topical issues, including marital challenges, infatuations, and love.
Media Contact
Company Name: K. Pamba
Email: Send Email
Country: United States
Website: www.kpamba.com