What if AI/human integration is a good thing?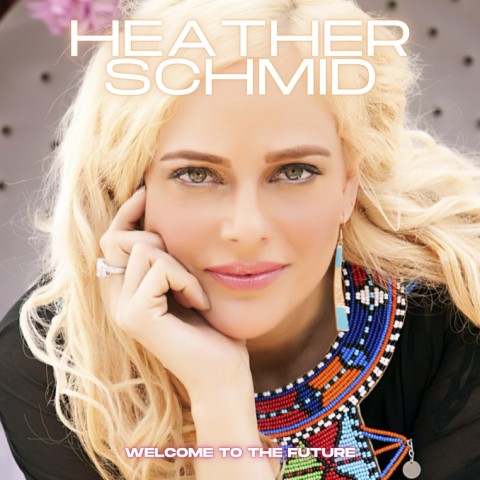 "Welcome to the Future" by Heather Schmid is a pop song inspired by the best-case future scenario for artificial intelligence and human integration. Think it's not possible? Elon Musk's company Neuralink, that implant computers into human brains, is in clinical trial phase of development. It's not if, it's when.
But what if that was the best thing for humanity? With AI implants in the brain, it would be so much easier to address the major catastrophic issues that face the entire planet. In Welcome to the Future, Heather demonstrates how humanity will eventually undergo a significant transition.
With a strong beat and a captivating song, "Welcome to the Future" invites listeners to imagine a world where the enhanced minds promptly reversed any ego-based faulty decision making. Try to imagine a scenario in which humanity has learned that it has so much more collective problem[1] solving power. Heather Schmid wrote "Welcome to the Future" with these thoughts in mind.
"Welcome to the Future" is a track that increases one's energy levels. The song perfectly builds up the excitement that the future has in store for humanity – such as a computer that will be implanted in the brains, making it easier to solve the serious upcoming catastrophic challenges that threaten the world.
"Imagine a world where humanity has learned how much more problem-solving power we have cooperatively. Our tribal decision-making gives way to collective cooperation very promptly, because it is what makes the most sense." Heather Schmid said when asked how she came up with "Welcome to the Future".
Heather Schmid is a classically trained singer, musician, lyricist, television host, spokesperson, and philanthropist who is an American GRAMMY member. Since 2005, Heather has produced substantial contributions to music all throughout the world. She conducted tours around Europe, Asia, and North America, thereby introducing her music to a broad spectrum of people.
By consciously focusing her music and performance tours to break-down boundaries, she made significant contributions related to Cultural Diplomacy.
Heather Schmid amassed 2.3 billion impressions worldwide through music, live performances, TV shows and media. Heather produced 6 albums, is a classically trained singer and Grammy voting member of the Recording Academy.
Heather used her platform to ask the bigger questions: How is music a conduit for greater understanding? How is music healing? And for her latest single, Where will technology take us?
"Welcome to the Future" depicts a world in which humanity discovered that we have far more problem[1] solving capacity collectively than we do individually.
Media Contact
Company Name: Neuroscience Media Group
Contact Person: Kerry Davis
Email: Send Email
Phone: 781-826-6734
Country: United States
Website: https://www.heatherschmid.com