A World Full of Names: New Children's Book Launch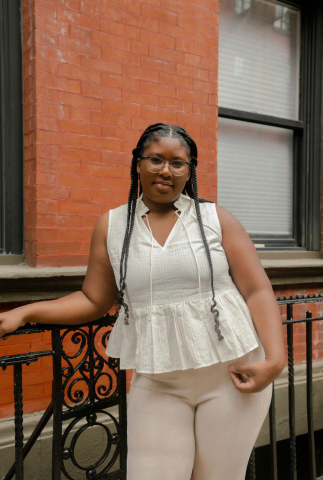 Manhattan-based publishing company Cozy Corner Press recently released "A World Full of Names," an inspiring children's book written by Serobi Eugene-Hippolyte.
Unique baby names, such as those often given by celebrity parents, can cause a child unintended future challenges. From mockery by other school kids to prejudice in the workplace and other social settings, an odd moniker may embarrass and overburden a person throughout their life.
In an article published by the New York Post, Australian writer Sabrina Rogers-Anderson says, "Parents are trying to be original, almost branding their kids in an era where names are viewed on the same level as Twitter handles or a website URL."
"A World Full of Names" seeks to change the deep-seated prejudice people have about names – their own and that of others. It takes readers on a journey with Pixery, a little girl who goes to discover a world full of unique names and their meanings. In turn, she learns to love her own uncommon name.
The book was written with the intention of celebrating unique names and their special meanings and histories. It's ideal for children with rare names as well as for educators looking to teach their class the importance of tolerance, acceptance, mutual respect, and overcoming cultural differences.
Cozy Corner Press specializes in educational children's books, young adult and adult novels, as well as ghostwriting services for aspiring authors interested in bringing their stories to life. The company was founded bySerobi Eugene-Hippolyte who has a background in mass communications and the emergency healthcare industry. She currently splits her time between working in both healthcare and writing. Serobi has previously ghostwritten for well-known personalities, whose published works are protected by NDAs.
Published books by Cozy Corner Press include: "Hey Gorgeous Gorgeous Girl," an educational children's book that teaches young girls the importance of their attitude towards themselves and other people; "I'll Love You For Infinity," a rhyming picture book for infants, toddlers, and young children; and "Stay Groovie, Susie."
Cozy Corner Press is based in Manhattan, NYC, and services clients nationwide. For more information, please visit https://cozycornerpress.com
Media Contact
Company Name: Cozy Corner
Email: Send Email
Country: United States
Website: cozycornerpress.com