Follow This Young Entrepreneur If One Wants To Avoid These Mistakes as a Business Owner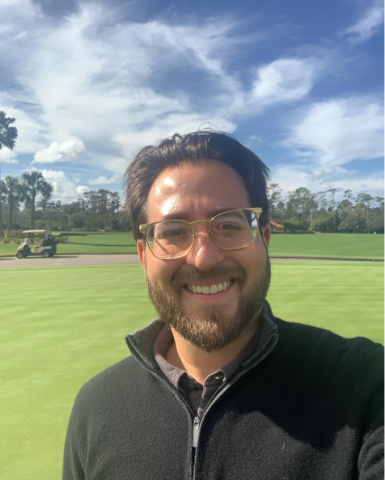 We all would love to make extra money, and the best way to do this is to either set up our own business or invest in the stock market. There is no denying that now more and more people are setting up their own businesses for financial stability. But little do they know that a startup requires a lot of planning in order to thrive. Sadly many businesses fail only because people don't know the nitty-gritties of starting their own companies.
Though monetary gain is one of the main reasons people set up their businesses, in the process, they lose a lot of money compared to what they earned. Ultimately, this leads to frustration and anger. It is true that setting up and running a business – even a small-scale one – is a difficult task, but it is not impossible. Wouldn't it be helpful if there was some guidebook or someone who could guide how to invest wisely? It would be a dream come true, especially post-Covid when most people want to change their work dynamics and begin their own business.
If you want to step into the world of entrepreneurship but are clueless about where to start, then Joshua Krafchick is the perfect person who can guide you. A graduate in Actuarial Science, Krafchick soon realized that there weren't many jobs for him in the market. For those who don't know, Actuarial Science is basically the study of the measurement and management of risk and uncertainty. It is a specialized field that gives one the skills to study the market and financial world as well as gauge which investments would be good or risky.
Even though Joshua Krafchick realized that the job market didn't have anything related to what he had studied, he took on a job that would pay his bills. However, he knew this was not the profession he would spend a lot of time doing, so he started planning and, in fact, had a vision to follow it up. Krafchick had realized early on in his career that Financial Professionals were mainly in sales and not investments. What he couldn't really understand was what kept them from exploring and diversifying. After giving it a lot of thought, he decided to do something about it. And so, he embarked on a journey to spread awareness among people on how to increase their wealth, which was undoubtedly the turning point in his life.
Joshua Krafchick set up an investment advising firm, '369 Financial', near Jacksonville, Florida, where he guided people on how they could optimize their wealth. Apart from that, he also educated them on moving ahead and breaking away from their corporate roots. Using the power of the internet, Krafchick changed the game and believed that anyone could open an investment account and begin trading the same day. In an earlier interview with US News, the enterprising young entrepreneur asserted, "This will create more curiosity amongst the general population, and curiosity will turn into a passion."
Despite his young age, he has the relevant experience to help others solve their financial matters. What sets Krafchick apart from others is his fresh and unique perspective and the fact that he is aware of the realities and opportunities that the youth and new entrepreneurs face. Moreover, he has the experience of working in a cubicle and has also tasted freedom from the shackles of the routine office day, which makes him the right person to help others. To put it in simple words, Joshua Krafchick is a money coach who can help achieve an out-of-the-box approach and develop a strategy to benefit people in meeting their financial goals.
Krafchick's expertise will help business owners strategize and keep a keen eye on how the stock market will affect the future. He not only guides people to make the right combo but bases his decision on the risk tolerance of each investor. According to the young entrepreneur, there was a time when one had to go through a broker and get the daily newspaper in order to check stock prices. Back then, investing was extremely time-consuming, but now Krafchick encourages business owners to invest small amounts, as these are profitable and easy on the investor's pocket. The best part is that you no longer need to have significant amounts of money tied up, leading to higher risks.
If you are planning to set up your own business or make some investments, Krafchick is just the person who can help you with huge amounts of money and high-risk tolerance.
Instagram: https://www.instagram.com/unconventionalmoneyguy/
Media Contact
Company Name: 369 Financial
Contact Person: Joshua Krafchick
Email: Send Email
Country: United States
Website: https://www.369university.com/introduction-page1648302795438