International Fashion SuperModel Launches The 2022 "Live Up To Your Dreams" Contest
Leading annual fashion event, International Fashion SuperModel (IFSM), launches the 2022 edition of their contest themed Live Up To Your Dreams to promote budding models and fashion brands across the globe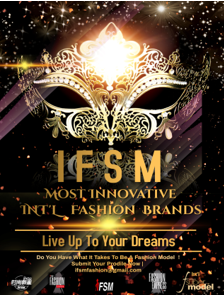 The International Fashion SuperModel (IFSM) has grown to become a much-anticipated and one of the most innovative fashion models contests in the world for the past 14 years. The event offers a cross over platform between US and Asia for the textile and fashion industry to improve comprehension and promote the communication and cooperation within the fashion world. In a related development, the International Fashion SuperModel Committee, supported by IFSM Fashion Week LA, created a magnificent annual cultural event in promotion of US-Asia culture exchange.
The initiative was in session in full force in Hollywood, Los Angeles, Boston, Las Vegas, New York and Asia Pacific simultaneously and in 2008 proudly presented the first IFSM Contest, a competition designed to give aspiring models the opportunity to be a part of the international fashion modeling industry. It has been an amazing ride in the past 14 years, providing aspiring thousands of models around the globe exposure to the international fashion scene and opportunities to compete in one of the US-Asia Pacific modeling competitions.
From 2008 to 2021, the IFSM (International Fashion Supermodel) contest has featured more than a hundred finalist contestants from the USA and Asia Pacific. The extravaganza captured an audience of millions of viewers from east to west and has been covered by 100 television stations/radios and hundreds of media publications.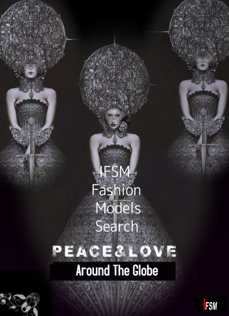 The International Fashion Supermodel created three more fashion contest categories in 2021, including IFSM Fashion Lady, IFSM Fashion Empress, and IFSM Fashion New Star (Kids) launching the globe search audition process all around the world and encouraging interested participants to submit their application at IFSM models search and IFSM Grand Finale in December, Hollywood, Ca.
IFSM is in collaboration with IFSM Fashion TV, Jin Ye Studio, Fashion Chic, IFSM Dream Wear. Islive, Golden Film Award Committee and Sunrise Media Int'l. The competition seeks to create an international network of agencies and give models worldwide an opportunity to explore the Asia Pacific market and work with top talent management companies.
Organizers of the event have expressed their confidence that the contest will bring an exchange of perspectives and experience among fashion workers, fashion designers, actors actress and fashion models, making it a world-class event worthy of the highest esteem and the greatest anticipation and support.
For more information about and IFSM and the plethora of contests, visit – https://www.ifsmmodels.com/.
Media Contact
Company Name: IFSM Int'l Fashion Committee
Contact Person: Media Relations
Email: Send Email
Phone: 1.888.230.IFSM
Country: United States
Website: https://www.ifsmmodels.com/