The Future Of Blockchain Gaming – Magic Forest
Exciting P2E game platform with integrated blockchain functions. Play and participate in our weekly and monthly competitions to be able to receive unique NFTs and on top of this if you also hold the native token of Magic Forest called MAGF you will be earning BUSD rewards.
• Fight against other players and monsters to level up your hero and Magic Animals.
• Fight against your friends and earn tokens or team up with others and fight together.
Would you be willing to get paid to spend a day playing your favorite game? If this is the case, you are not alone! Many gamers fantasize about making huge profits from their hobby. However, not everyone is aware of how to make this a reality. That is precisely what the rapidly growing play-to-earn gaming business allows you to achieve! In the gaming sector, 'Play to Earn' games, in which you may earn money while playing, have lately gained popularity. P2E is a new gaming paradigm in which players may earn a variety of incentives just by playing particular games.
Magic Forest is a blockchain based P2E series focused on building gaming ecosystem with wagering options. The global COVID-19 outbreak sparked a rise in interest in blockchain games. The same may be said of the virtual worlds, or "Metaverses," in which these games are based.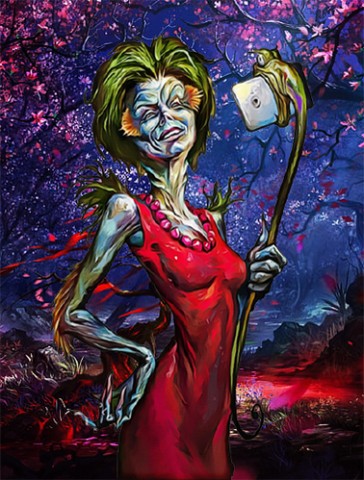 What exactly is blockchain gaming?
A blockchain is a system that uses encryption to connect blocks of data in a sequential manner. Because a change in one block might affect the whole chain, each data unit on the blockchain is unique and unchangeable. Blockchain games differ from traditional games in that each digital asset is unique.
A non-fungible token (NFT) is a unique data unit kept on the blockchain for these digital assets. The industry is referred to as blockchain gaming. One component of blockchain gaming is the play to earn aspect, in which a player earns their own unique NFT(s) or cryptocurrency through merit-based achievements in the game, which they may then convert to actual money. Due to the fact that each NFT is unique, blockchain technology has embraced the concept of digital asset ownership. If the artwork is stored on the blockchain as a non-fungible token (NFT), the owner can claim the right to keep or sell the artwork to anyone he wants. It should be noted that this works far better for games than for paintings.
Terms to Be Aware of When Playing Blockchain Games:
Play-To-Earn: The majority of blockchain games employ the play-to-earn idea, which pays players for playing games and participating in in-game economies, allowing users to buy and sell game-related assets. Blockchain-based games, in contrast to traditional gaming models such as free-to-play with in-game purchases or pay-to-play, provide players complete control over their digital assets. As a result of the system's virtuous cycle, players get rewards such as equipment, skins, and gaming items.
Pay-To-Earn: Similar to play-to-earn, the pay-to-earn technique requires players to make an initial, up-front purchase of an in-game item, most often an NFT.
The object, like the play-to-learn approach, might increase in value with time, perhaps resulting in a profit.
GameFi: Applies to both play-to-earn and pay-to-earn models and is a concept that stresses the earning possibilities of gaming.
A successful blockchain game requires a robust blockchain basis with rapid transaction rates and cheap expenses. When purchasing or selling products that are useless without them, consumers will not (and should not) pay significant transaction costs.
Metaverse: The prefix "meta," which means "beyond," is used with the word "universe" to get the term "Metaverse." The Metaverse is a location that exists outside of the physical universe. A place from another universe, if you will. In the Metaverse, you may buy and sell virtual lands, avatars, and even constructions. The bulk of the time, this is accomplished through the use of cryptocurrency. In these virtual environments, people may move freely with their friends, attend events, and buy items and services, effectively doing the same things they can do in the real world.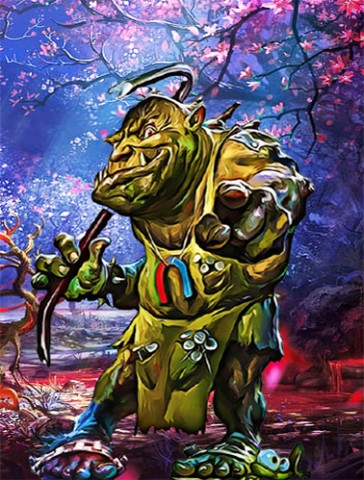 What exactly is the Play-to-Earn Business model:
Video game business models have evolved as technology has become more accessible to the general population. In the late 1970s and early 1980s, we used to play our games on arcade machines in neighborhood gaming centers. With a pocket full of pennies, gamers would compete for the highest score.
Play-to-earn is a novel business concept that allows users to earn tokens that can then be sold on a marketplace for money. As they play the games, users earn a tradeable currency that can be exchanged for real money. Non-fungible tokens make up some of these assets (NFTs). A non-fungible token (NFT) is a non-transferable, one-of-a-kind data unit stored in a centralized database. NFTs may be used to represent easily replicated things as unique assets, such as images, movies, music, and other types of digital data, and can be used in conjunction with blockchain technology to generate verifiable and public proof of ownership. It's a business model that promotes the concept of an open economy by rewarding all players who contribute to the game's overall worth.
"Each victory is money in your pocket, and I feel as though this is just the beginning!" – TYRANITAR
What is Magic Forest:
The Magic Forest is the platform of Play-2-Earn gaming solutions with integrated blockchain mechanics. HOLD $MAGF tokens to Earn $BUSD rewards. Play the game and participate in Weekly/Monthly Competitions to receive unique NFT airdrops and other rewards. Fight against other players and monsters to level up your hero and Magic Animals.
In-Game Features:
The gaming series will consists of exciting gameplay features including:
⦁ Multiplayer Gaming
⦁ Play game and kill monsters to receive unique drop which will be published on chain in the form of unique NFTs.
⦁ Weekly and Monthly Competitions with tokens prizes for TOP players on the Leaderboards.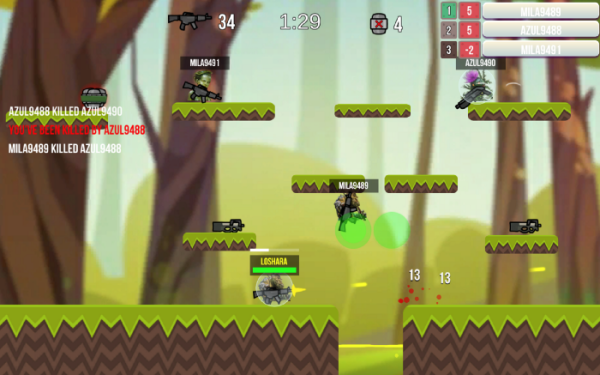 Working of the Game:
Magic Forest is based on the HODL to earn and play to earn principle. These are two distinct entities, yet they must be distinguished. Our comprehensive gaming platform will allow you to construct your own heroes. In the same breath, you will have gameplay possibilities as a creator, such as special weaponry, personalized skins, and so on. These are game items that will be able to be dropped from the MVPs/Monsters or purchased through the Magic Forest Marketplace, all with the goal of maximizing profit sharing. On the hold-to-earn side, our token provides a passive frictionless return in the form of BUSD incentives, which will be delivered to Magic Forest holders in proportion to their holdings every hour.
Main goal of Magic Forest:
Magic Forest's main goal is to create a decentralized blockchain gaming environment that rewards token holders and offers a variety of features. Magic Forest will create a new path in gaming, allowing users to truly own and exchange game resources in the form of NFT. This implies that the participants will be more engaged, as well as profit financially. Magic Forest is a community-driven economics movement that aims to maximize profit sharing. The human outreach and market for it is rising by leaps and bounds, whether it's making or selling works of art or gaming with others.
Benefits of Using P2E Technology: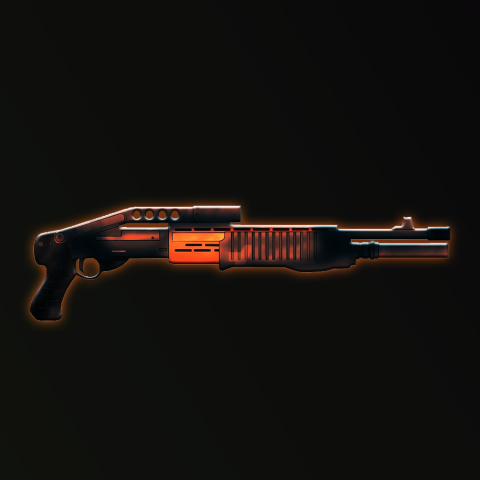 Using this technology in games has several advantages, including the following:
⦁ Players can demonstrate ownership of in-game assets.
⦁ Players will no longer be at risk of losing track of their assets if the underlying gaming business encounters technological challenges because there is never a single point of failure.
⦁ Things earned through gaming cannot be counterfeited, removed, or destroyed.
⦁ Game-native cryptocurrencies may be exchanged and received without the need for a third party to settle, precise, or trace them.
The impact of Blockchain games on social economy:
The year 2021 might be considered a "Welcome to the World of Blockchain Gaming" year, as it ushers in a new age of NFT gaming with a slew of publicity and attention, as well as setting multiple new crypto market records. Pay-to-earn (P2E) games have revolutionized the way we play and earn money. Magic Forest is one of the most popular P2E games, and it has provided everyone with a unique method to earn. Players are rewarded for their time and work in the game by the game and its producers. One of the most fascinating aspects of the play-to-earn business model is the economics that have emerged from the rapid globalization of communities, and how players place and build value on digital products and services.
The Blockchain gaming industry, we conclude, is a wave of good innovation that will benefit its players. Blockchain and decentralization are the game industry's future. Although it is still in its early stages, blockchain gaming has the capacity to redefine gaming as we know it by providing transparency, ownership, and micro-economies for these games. Developers will be able to simply customize the game, and users will be able to track their progress and winnings. It's no surprise that it attracts the greatest investors and players, and games like Magic Forest are worth keeping an eye on.
Media Contact
Company Name: Magic Forest
Contact Person: James Daffler
Email: Send Email
Phone: +66643087610
Country: United States
Website: magic-forest.space