Elite Talent Football Academy and NPA Seals Adidas Sponsorship Deal For "DREAM TEAM" for 7v7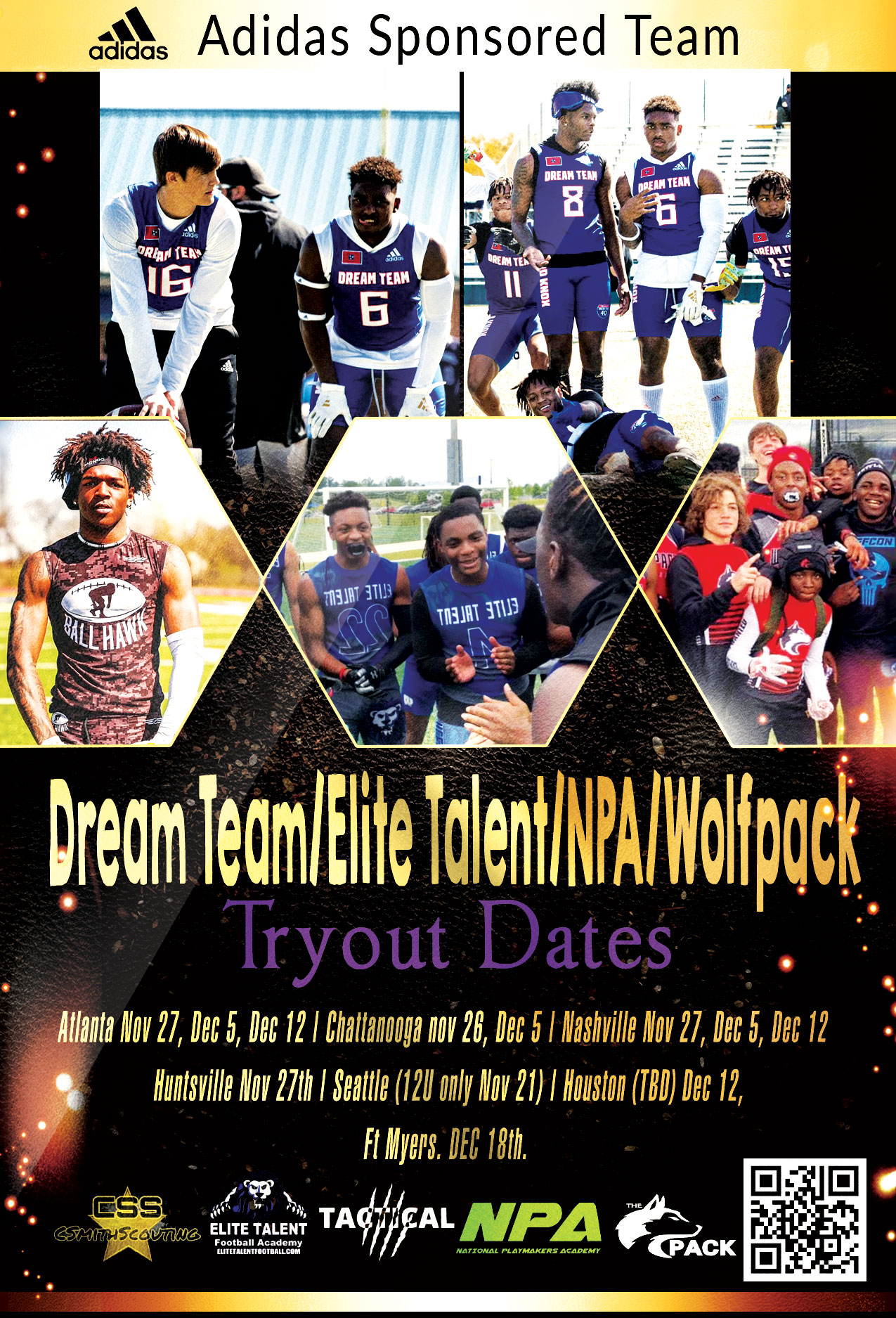 Leading football training programs provider, National Playmakers Academy, Elite Talent Football Academy, Wolfpack completes a deal with giant sports brand, Adidas to sponsor a "DREAM TEAM" for 7v7
The efforts of the team at Elite Football Academy and NPA have again yielded another amazing result following the sponsorship of a "DREAM TEAM" for 7v7 by Adidas. The feat is another feather added to the well-decorated hat of Derrick Tatum and Buck Fitzgerald of NPA and the Elite Talent Football Academy team. The initiative is the product of 3 Top Southeast Programs combining to make a conglomerate, with NPA with Ball Hawk and "Dream Team" of Nashville, Elite Talent Football Academy of Atlanta, and Chattanooga-based Wolfpack coming together.
The move will feature 7v7 Leagues in Atlanta, Chattanooga, Nashville, Huntsville as well as a 12U team in Seattle Washington. Over the last 7 years, the 3 programs have combined to have over 500 students get to college, a feat that have caught the attention of several football enthusiasts, as substantiated by the sponsorship deal with Adidas. Adidas will sponsor 2 Travel teams and Big Men Oline and Dlineman for the Big Man Challenge. It will include students receiving full Adidas uniforms, Adidas Cleats and accessories.
The trio of Derrick Tatum, Buck Fitzgerald, and Martels Carter Wolfpack have undoubtedly made their mark in the game, particularly as program coordinators. Derrick Tatum of Elite Talent Football Academy has run 1 of the most successful programs in Georgia and around the country, with Buck Fitzgerald of NPA reportedly having more recruits out of his program than any in Tennessee with national recognition. Martels Carter Wolfpack out of Chattanooga has a growing brand with plenty of D1 recruits joining his program for 5 plus years.
The team currently has over 20 big-time players committed to the team. However, there are openings for more players to fill out these travel teams. The Group will also have other teams in 18U, 15U, 12U, and 10U, ultimately covering four age groups to allow for more participation.
Some of the names committed to the team are Aaron Gates Fla Commit, Jayden Davis DB 4 Star, Quentin Thomas WR 3 Star, Dwight Johnson 3 Star LB. Bryce Clavon 3 Star QB, Boo Carter Martels Carter, AJ Wallace, Eli Owens, Ty Lockwood TE, Tre Hartwll 2023 RB, Syncere Safeeuallah, 2023, Ethan Crisp LB 2023, and Micah Bell 2023 DB. Others are Tyler Hutchison dB 2023, Shamar Porter 2023 WR, Ryan Dameron, QB 2023, Kaleb Beasley 2024 DB, Brandon Graham, QB 24, Stephen Ellison 2024 DB, Boo Carter 2024 DB, Cason Genter DE, 2024, Onder Eans ATH 2024, Martels Carter 2024 DB, AJ Wallace 2025 ATH, Eli Owens 2025 DB, Ayden Greene 2023 WR, Adarius Redmond 2023 WR, Desean Bishop 2023 ATH, and Walker Martinez 2023 QB.
The try out dates for the team are Atlanta November Dec 5th, Chattanooga November 27, Nashville November 28, and Dec 5th . Huntsville November 27, Seattle (12U only) November 21, Houston (TBD) December 12, and Ft Myers. December 18.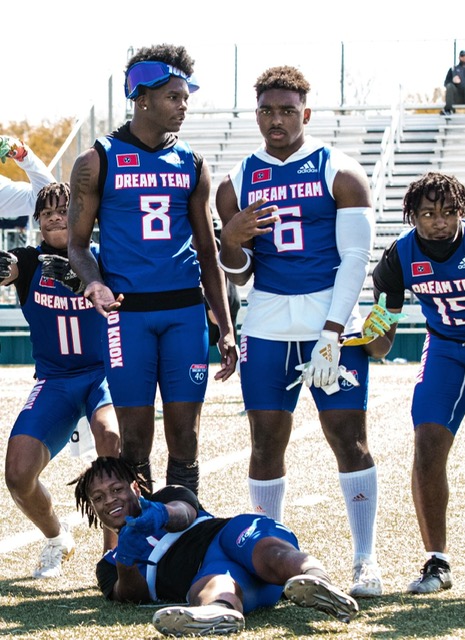 To register for tryouts, visit – https://campscui.active.com/orgs/EliteTalentFootball0?season=3079138.
For more information about Elite Talent Football Academy and the initiatives from the academy, visit – https://www.elitetalentfootball.com/.
Media Contact
Company Name: Elite Talent Football Academy
Contact Person: Derrick Tatum
Email: Send Email
Phone: 404-220-9633
State: Georgia
Country: United States
Website: http://www.elitetalentfootball.com/