Nnajiugo Nwosu on the Importance of Giving Back as an Entrepreneur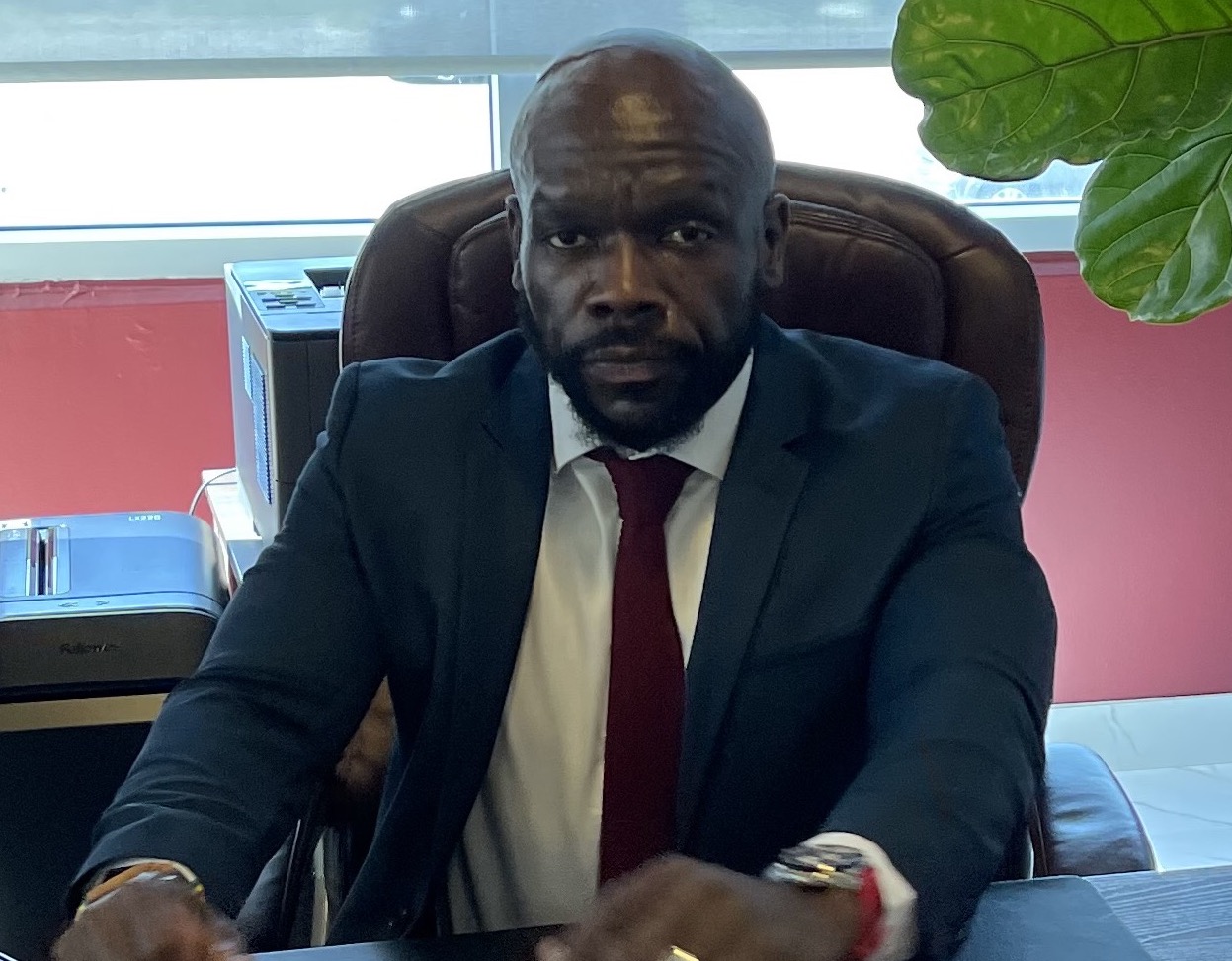 Nnajiugo Nwosu is a US government contractor and the Chief Information Officer of Chamco Projects.
He has been featured in digital news outlets and platforms for his insights on entrepreneurship as well as his tips and tricks for budding entrepreneurs.
While Nwosu leads a busy life, he stresses the importance of giving back to the community.
"I strive to volunteer my time," says Nwosu.
In today's interview we caught up with Nwosu to learn more about his current ventures and projects and to learn about what his next steps are in his career.
"Recently, the company decided to expand to other continents, especially Africa," says Nwosu.
"We're in the process of doing work with the governments in Africa on issues that have to do with energy, renewable energy, blockchain and information technology, building applications, and using artificial intelligence."
Nwosu says one of his core goals in working with African governments is using technology.
"Technology criss crosses every sector of the economy."
Apart from being the Chief Information Officer of Chamco Projects, Nwosu is also involved in his own entrepreneurial ventures. As a contractor with the state and federal government, he uses his company, DIGITUS Inc. and DIGITUS Healthcare.
While providing services to the state government, Nwosu's enterprise has also provided services on the federal level to the Veteran Affairs. He goes on to say that "We are working assiduously on the state level, and were recently invited to the state capital of Sacramento to negotiate on delivery of Health Care Services to patients in the area."
Aside from contracts and Nwosu's work with Chamco Projects that keep him busy, he says that he is also involved with his alumni at the University of Southern California (USC). Namely at the Lloyd Greif Centre for Entrepreneurial Studies, he helps aspiring entrepreneurs who are mentored on a daily.
Nnajiugo Nwosu says he loves helping aspiring entrepreneurs when he has availability and that it provides him with a sense of fulfillment and greater purpose.
One piece of advice that Nwosu frequently lends to students and aspiring entrepreneurs is to be mindful of the people you surround yourself with and to begin building a trusted network of like-minded individuals as soon as possible.
"I go back and mentor students on expectations, being in the tech space and trying to be an entrepreneur."
"I teach them how to form teams, build trust and how to navigate the process."
Nwosu says he also tries to drive home the point that there are always roadblocks and that being an entrepreneur is never a straight line, so reasonable expectations must be set from the get-go.
Nnajiugo Nwosu wraps up by saying that while he is often busy with his own projects, he strives to give back as much as possible and reminds young entrepreneurs to never give up.
"The right individuals and support systems will allow you to stay the course no matter what."
Media Contact
Company Name: Nnajiugo Nwosu
Contact Person: Media Department
Email: Send Email
Country: United States
Website: https://i-jude.io/