Introduction Of Japanese designers in DICE CON | Kylin
Friends who follow DICE CON may remember that this year we gathered some Japanese independent designers and set up an exhibition area for the guest country of board game. This year, we invited 21 Japanese designers to participate in DICE CON, and established a "board game guest country" with an exhibition area of more than 100 square meters, with nearly 30 games for players to enjoy.
Why Japan? Japan has always had a unique tabletop game culture, and many independent designers, with unconstrained imagination and creativity, are completely independent of the inherent board game design framework, creating boxes of rainbow versions of the gorgeous board games. When we contacted the designers for Japanese board game exhibition area, we also got a positive response from them. They are very happy to have a large exhibition to introduce their games.
Here is a comprehensive introduction of Japan exhibition in DICE CON.
Designer introduction: 6channel is a board game production club established in 2020. The illustrator has done character design for "Akihabara Journey 2″, "Queen's Blade" and other games, and also drew illustrations for "Battle Soul".The game painted by that was sold all 1,000 boxes in gamemarket's first exhibition in the spring of 2021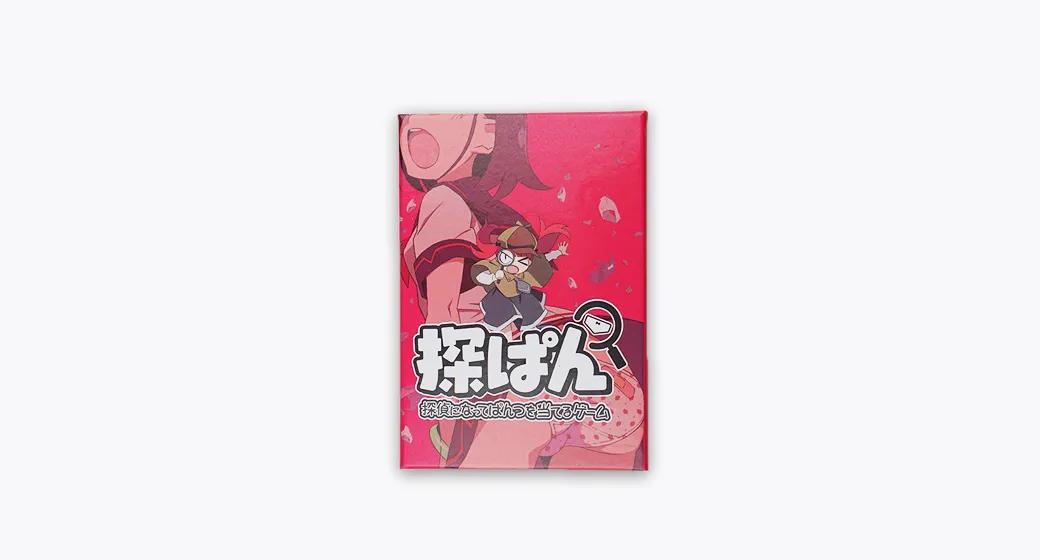 Designer introduction: ICHIROKU, who is engaged in graphic design, has loved playing games since he was a child. As a child, he often played games with friends , like the game of life, Othello and Shogi. When FC became popular in junior high school, he was addicted to it as everyone else, but by chance, he came into contact with TRPG (desktop role-playing game) and became obsessed with the fun and depth of traditional games. After that, ICHIROKU thought about board games until late at night every day. The dream at that time was to become a world-renowned game author who surpassed Othello and the game of life. Although he has grown up, but still can't let go of his childhood dreams, he used this as an opportunity to start this project.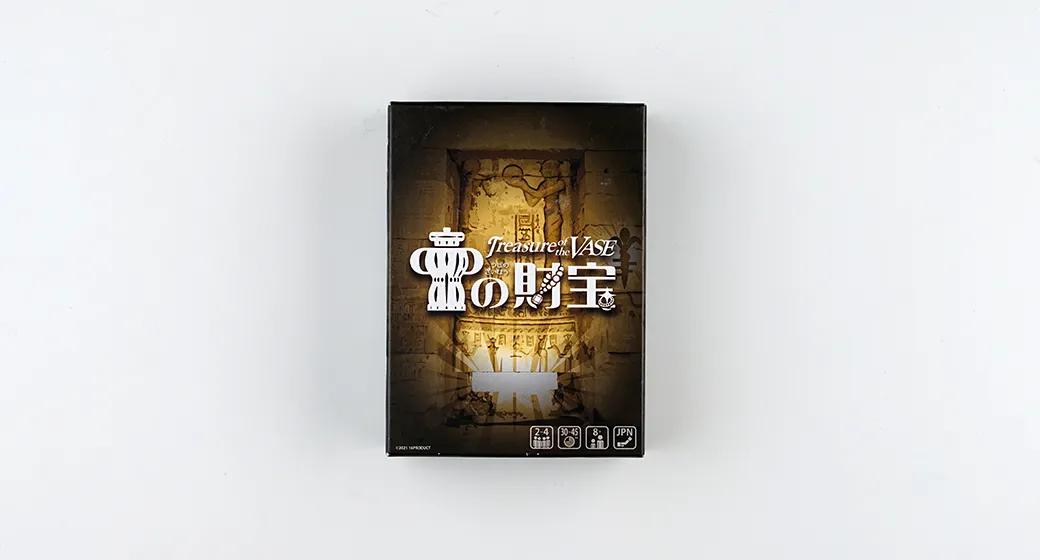 Game introduction: In the game, you will play the role of an explorer who dreams of making a fortune, come to a huge group of ruins, rely on "luck" and "feeling" to explore the maze to collect treasures. There are dangers and "pots" hidden in the ruins. And in the "pots", there will be treasures or curses. The deeper you go, the dangers and pots will increase. Even if you get the pots and successfully escape the maze, your harvest may be robbed by other players. Collect more treasures with combined bonus points and earn points more efficiently!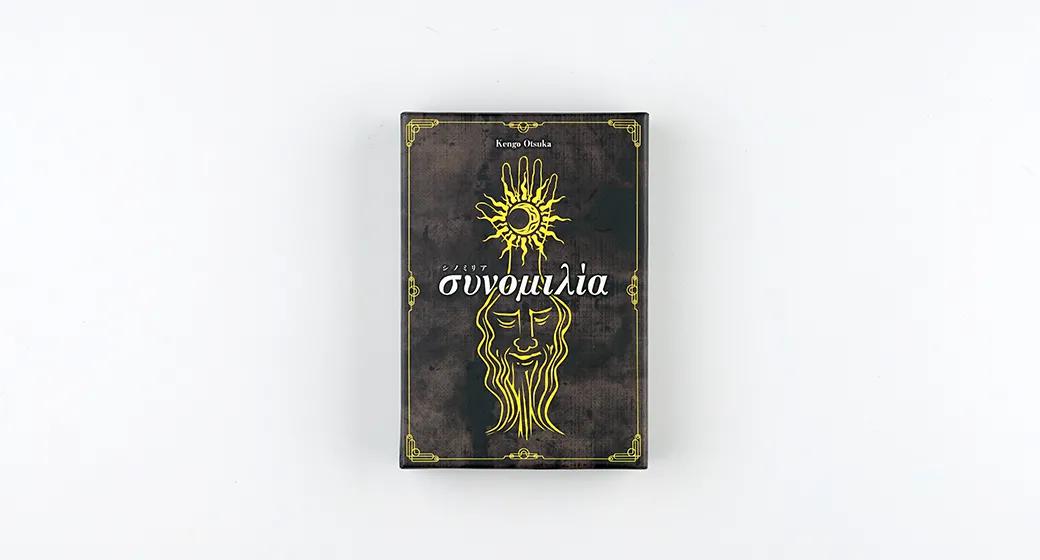 Designer introduction: The game is created by game designer Kengo Otsuka and various members such as comedians, singers, and models. Otsuka Kengo was evaluated by other board game writers as "a craftsman who correctly transformed various themes into board games." "There are always some places in the game system that can see the evil of the author's character." This game is based on the theme of "board game", and throws out all the evil in character.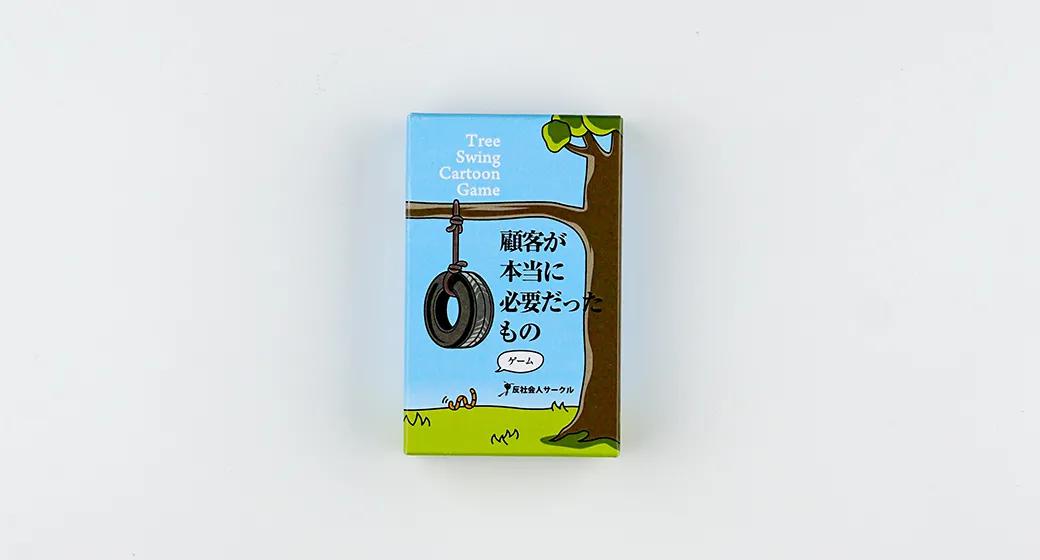 Game introduction: Sinomilia means "dialogue" in Greek. Even without words, you can have a "real dialogue" with the other party's heart through cards and chips. The two parties choose a digital card in their hands to cover and place the chips interactively. The party whose number on the card is closer to the total number of chips will get the chips just placed on the field. When either party loses all the chips, or only two hands are left, the game ends. The party with more chips wins.
Designer's introduction: "Antisocial association" should be regarded as the name of the type of association that people really don't want to come into contact with. It's no wonder that the word "antisocial" itself carries the impression of illegality, but this is a misunderstanding of the name "antisocial association". In fact, the correct sentence of the "antisocial association" is "anti-social man", which is a labor-oriented literary and artistic association whose main battlefield is the free market of literature.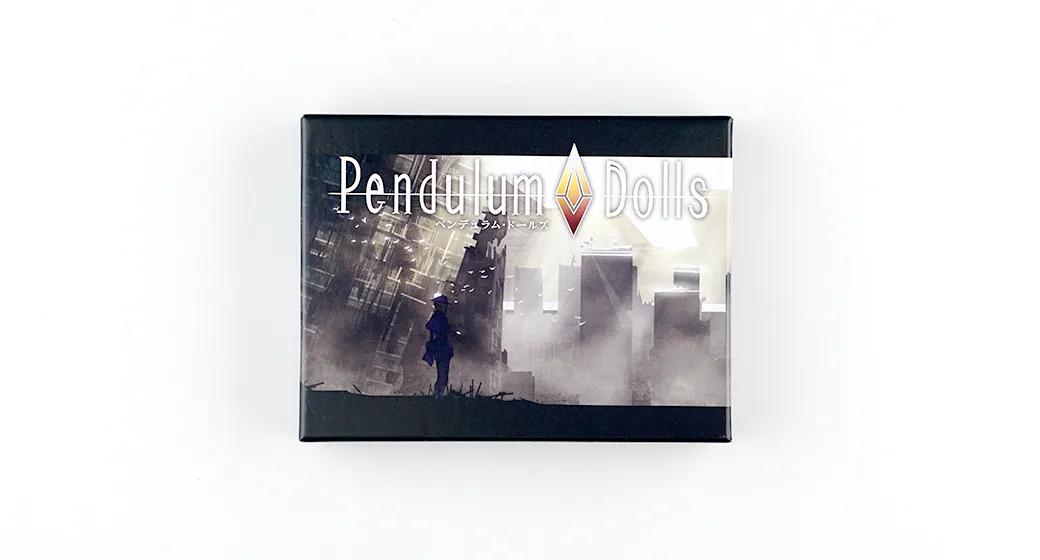 Game introduction: The theme of this card game is [Overworked Death], which is also known as the word [KAROUSHI] in Europe and the United States. The boss must prevent death from overwork! Company slaves have to let themselves be overworked, and colleagues should be overworked to death! The card is also full of various black humorous labor content.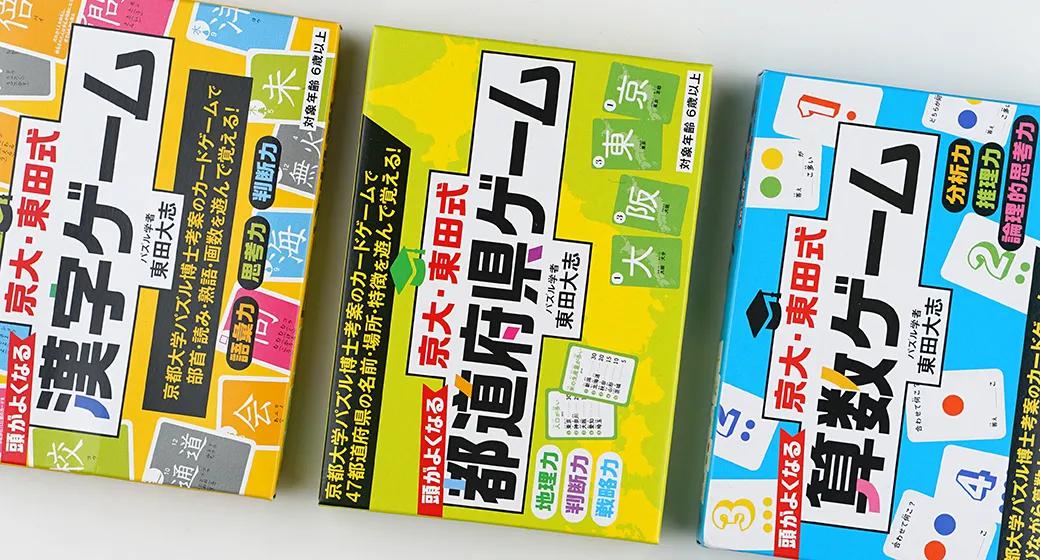 Designer introduction: Fantasy Game Group is a club founded by Otayu with friends in college. The reason for starting this club is to ignore the fact that you become an adult and be invaded by society, do something stupid with like-minded partners, and freely create satisfactory works. This is the fantasy game group.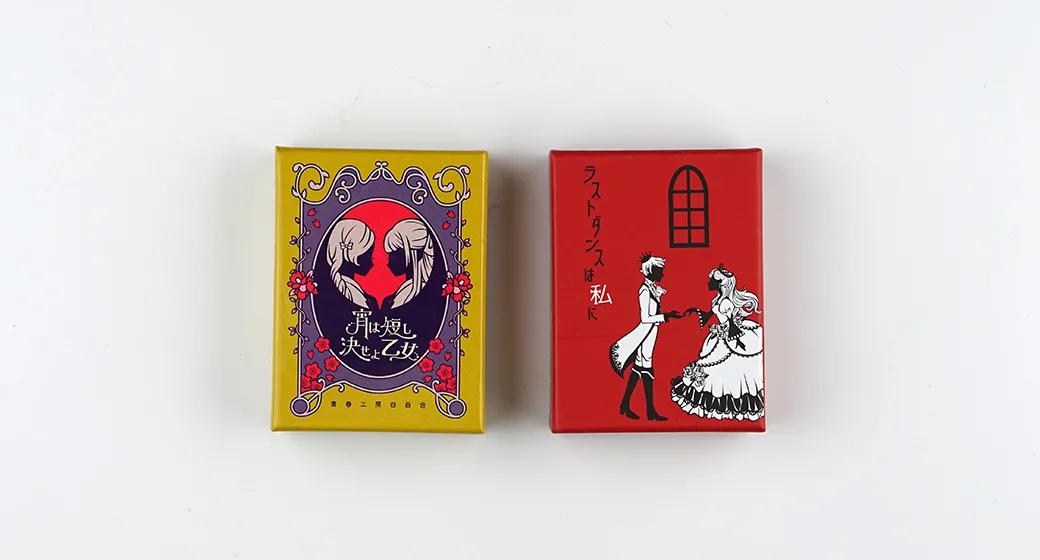 Game introduction: Together with your companion [doll], explore the city turned into ruins, strengthen yourself, and march to the ground. The game has a cooperative [story] mode and a battle [Arena] mode. In addition to gameplay adjustments, the new version also adds stories or description texts to most cards, allowing players to better understand the "dark and decadent" world view of the Pendulum doll.
The above are some of the works of Japanese designers participating in this exhibition. Later, there will be several unique games that we will present to you in the form of exclusive interviews.
The host country of board games is our first attempt at this year's exhibition. It is also under the epidemic situation. We hope that games from different countries and flavors can be brought to China for board game players to experience.
Under the circumstances that it is difficult for us to go to the Game Market, the 21 Japanese clubs and designers put their works on DICE CON to display, which is also a meaningful exchange between us and the Japanese original board game design community. I hope that by taking this opportunity, the tabletop game market in China and Japan can be completely opened. More advanced design experience will inspire us, and more products will bring us joy and make China's tabletop game market more prosperous.
Media Contact
Company Name: Kylin Manufactory
Email: Send Email
Phone: 0086-13429156512
Country: China
Website: https://www.kylinboardgame.com/