HOAMYCARE Offers Professional Factory Cleaning Services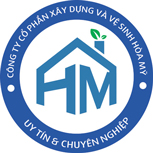 HOAMYCARE is delighted to announce that companies and factories operating in Hanoi City, Viet Nam, can rely on its sterling industrial cleaning services to ensure that their premises remain clean to keep in line with safety and health regulations.
The professional cleaning company says it is deeply committed to providing the most efficient, safest, and most modern factory cleaning service, enveloped in a professional and friendly work ethic that ensures the needs and wants of its customers are always fully met.
Boasting of having over 10 years of experience in professional and industrial cleaning, HOAMYCARE says it focuses on offering quality and has built an efficient management system that meets ISO 9001:2015 standards.
Based in Nam Tu Liem District, Hanoi City, VE SINH NHA XUONG offers its services to all factories and companies in Hanoi City and the surrounding provinces, including electronics, high tech, beer, soft drinks, food, animal feed, textiles, and pharmaceutical companies. And says it is committed to investing in research tools and expanding its market reach to provide more customers with the best services at the most reasonable prices.
The company promises customers that all the machines and equipment supporting its staff in the cleaning process of factories and industrial workshops are of the world's best standard in leading technological cleaning solutions.
HOAMYCARE insists that factories should be cleaned at least once each year to ensure a spotless and safe working environment for staff, and also to protect products in storage.
Its professional cleaning services include; industrial hygiene services, general cleaning of works areas after construction, periodic general cleaning of villas and townhouses, building exterior glass cleaning services, office cleaning services, anti-static vinyl floor gloss coating, polishing natural stone floors, and underground water tank cleaning.
In addition, HOAMYCARE also performs sanitation and cleaning of domestic water pipes using Japanese technology, as well as resistant painting for corrugated iron roofs.
The ISO 9001 certified company assures clients that all its staff are well-trained professionals with years of experience in industrial cleaning and are disciplined and mindful to ensure they carry out their tasks without damage to the properties of its customers.
Ve Sinh Nha Xuong HOAMYCARE
So 6, Nha C, TT Truong Trung Hoc Nong Nghiep, Trung Van, Nam Tu Liem, Ha Noi City, Viet Nam
https://about.me/congtyvesinhnhaxuong/
https://congtyvesinhnhaxuongtop.blogspot.com/
Media Contact
Company Name: Ve Sinh Nha Xuong HOAMYCARE
Contact Person: Media Relations
Email: Send Email
Address:So 6, Nha C, TT Truong Trung Hoc Nong Nghiep, Trung Van, Nam Tu Liem
City: Ha Noi City
Country: Vietnam
Website: https://congtyvesinhnhaxuong.top/