Smart-Sure Nominated For InsuranceTimes Award In The Personal Lines Category
Provider of innovative insurance solutions, Smart-Sure, nominated for the prestigious InsuranceTimes Award in the Personal Lines category
The team at Smart-Sure and their efforts have been recently recognized following a nomination at the InsuranceTimes Award. The innovative providers of insurance products and services have caught the attention of customers across the United Kingdom, offering a plethora of insurances for the most important gadgets and household appliances to meet the diverse needs of consumers.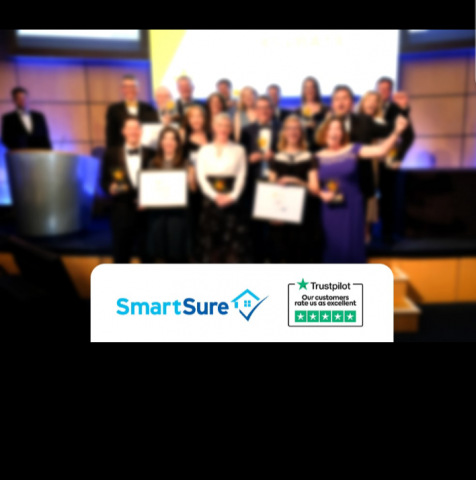 The global insurance industry has grown over the years, evolving to become a multi-billion-dollar market, with thousands of providers in different parts of the world. The UK remains a major part of the global market, with the country's industry recently ranked the fourth largest in the world and the largest in Europe, valued at about $220 billion in 2017. Despite the amazing figures from the market and the influx of solutions providers, some brands such as Smart-Sure, have been able to stand out for their excellent services.
Niraz Buhari the group founder Said smart-sure have provided a great service to its customer under the management of Smart-sure. The company was acting as an acquisition arm for the group for our warranty sector. Smart-sure has acquired several businesses over the last 5 years' worth several millions and customer base of 30 thousand. Smart-sure uses Smart cover for its claims handling and the Smart cover is rated excellent in Trustpilot so the customers can always expect a great service.
Smart-Sure has become increasingly popular over the years, with a team of professionals leveraging their over two decades of collective experience to deliver solutions to meet the needs of customers. The FCA Appointed Representative of Asurit Ltd aims to provide insurance products and services based on mutual trust, passion and honesty and the company seems to have done well in this respect considering the accolades received over the years.
The insurance covers provided by Smart-Sure include Home Emergency, Satellite Insurance, TV Insurance, Gadgets Insurance, and Phone Insurance. The Insurance Times Award nomination is another feather added to the well-decorated hat of Smart-Sure, a feat expected to spur the company to do more.
For more information about Smart-Sure and the range of insurance products and services offered, visit – smart-sure.com.
Media Contact
Company Name: Smart-Sure
Contact Person: Penelope M
Email: Send Email
Country: United Kingdom
Website: smart-sure.com