Christian Battin Talks Tik Tok Virality, Internet Money and Entrepreneurship
Beijing-based social media giant, TikTok has obviously emerged from relative obscurity to become the hub of short comic video content, with the platform boasting a massive spike in users throughout the past few years due to the desire for short-form content.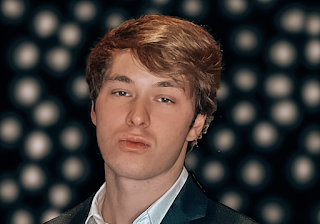 Premier online publication for music news, entertainment, movies, and other articles online, Vents Magazine, wanted to dive deeper inside the mind of a viral TikToker, Christian Battin and learn more about fame, virality and also a glimpse of the business side of TikTok that most influencers shy away from talking about.
Christian Battin is a Pepperdine alumnus who has amassed over 1.2 million followers on TikTok in just a matter of months. From a business standpoint, he serves as CEO of two different companies: GreenSea Talent, which is focused on social media consulting, and CardPlus, a technology start-up.
Below are excerpts of the interview and what Christian had to say regarding Tik Tok virality, internet money and entrepreneurship:
How did you originally find fame on Tik Tok?
Battin: Going viral on TikTok started when my original Christian content took off, getting me connected with the largest Christian content creators and getting me to my first 100k followers. What really got me noticed, though, were my Hide and Seek videos.
How do you use social media smarts and passion for entrepreneurship as a monetization tool in making money?
Battin: Initially, I started doing TikToks so I would have a platform to market all of my companies and inventions on. My primary goal in content creation is to use my knowledge and passions to invest in my personal brand, so that when I launch my companies, I'll have a platform to market and sell from.
Are all creators making a fortune off of TikTok and social media, or does it take a special mindset to monetize a following?
Battin: No, not many creators are making money. Those who do receive a very minimal amount, especially on TikTok. You can receive millions of views a week on TikTok and make less than $100. It takes a lot of planning and business knowledge to really monetize yourself. If you don't know the in's and out's of the industry and you aren't constantly learning and researching, sustaining yourself from your social platforms will be almost impossible.
Where do you see Tik Tok going in the next few months? Is it peaking now or do you see it continuing to rise in 'internet hype'?
Battin: TikTok is already a monster in the amount of watch hours they have, especially in comparison to the big players like YouTube, and TV in general. I see TikTok becoming even bigger than YouTube and eventually totally destroying the TV and film industry in general. Most people do not have the time or patience anymore to go watch movies or longer TV shows, and in response, the creative world has started shifting to short-form content and doesn't seem to be stopping anytime soon.
Where do you see yourself and your career going in the next few years? If TikTok all of a sudden loses its hype, what's your next move?
Battin: Within the next few years, I plan on creating more businesses and shifting towards couple-related content with my girlfriend Peyton Walker. As we grow our channels together, we'll have an even bigger platform to monetize our companies. I've already started transferring my following to other platforms like Youtube, Instagram, and Discord in the unlikely event of a TikTok collapse, so I have no worries about the future.
Make sure to check out Christian on his various platforms to stay in the loop with his latest Tik Tok and Instagram content.
Media Contact
Company Name: Green Sea
Contact Person: Christian Battin
Email: Send Email
Country: United States
Website: https://www.instagram.com/christianbattin