Scott Heide of Engineering Intent Discusses Engineer Price Quote in Manufacturing Today Magazine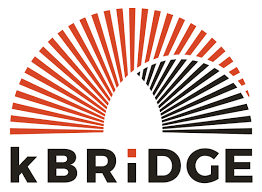 Lydia Di Liello, CEO and founder of Capital Pricing Consultants, a revenue management and business consultancy, recently spoke with Scott Heide, CEO and founder of Engineering Intent, the world's leading provider of enterprise engineering automation tools. Heide discussed how CPQ solutions have failed engineer-to-order manufacturers. Read the full article here.
Heide believes the only workable approach for ETO manufacturers is EPQ, Engineer Price Quote. It is specifically designed for the technical and procedural must-haves in complex manufacturing industries.
Heide shared, "The "E" in EPQ ensures that prices remain valid in real-time as a custom solution's design comes together. Because EPQ can link design data to costs, it automatically escapes constant iteration of price-changing as custom configurations change during development. Instead, pricing is automatically updated with each change in configuration, material, or process."
Heide argues that in EPQ, when engineers create valid configurations based on engineering standards, approval is literally built into the result. If the engineering and pricing are correct, supervisory approval should not even be required. This kind of automatic approval can be risk-free when technical and business rules from engineering, production, costing, and other departments are automatically applied. It is an outcome that ensures rapid, precise quotes buttressed by reliable margins. The quotation process shrinks to hours rather than weeks and the result is improved quote productivity, velocity, and revenue.
Manufacturing Today magazine helps executives at the senior boardroom and production levels stay abreast of the most important operational issues in this dynamic market.
About Engineering Intent and its ETO Automation Solution, kBridge:
Engineering Intent is the world's leading provider of enterprise engineering automation tools that help engineer-to-order (ETO) manufacturers with complex product configuration solutions. The company's motto is "Automate the To Order in Engineer To Order." Founded by Scott Heide, the company's flagship solution is Knowledge Bridge (kBridge) cloud-based software as a service. kBridge uniquely captures engineering, configuration, geometry, user interface, and business rules. It is designed to enable visual configuration, handle EPQ (engineer-price-quote) needs, and deliver engineering automation. Organizations using kBridge consistently experience increased win rates, increased product and sales scalability, faster time to quote, improved quality, and lower costs compared to companies which rely on manual methods. Heide shared, "The technology is proving to be increasingly attractive to a broad range of ETO manufacturers from massive multinationals to small and mid-size enterprises."
Connect on LinkedIn.
Media Contact
Company Name: Engineering Intent Corporation
Contact Person: Dave Gayman
Email: Send Email
Phone: (508) 820-1179
Address:8 Cherry St.
City: Framingham
State: MA
Country: United States
Website: www.EngineeringIntent.com