Latasha Lee Develops More Essential Workers Via The Healthy Helpful Insight Healthcare Institute
Experienced medical-surgical nursing professional, Latasha Lee, launches Black-owned CNA School, Healthy Helpful Insight Healthcare Institute, to create more essential workers for the healthcare industry
Latasha Lee has stayed true to her goal and her sister's to support the healthcare industry by opening a CNA school, with the launch of the Healthy Helpful Insight Healthcare Institute. The passionate healthcare professional and entrepreneur opened the Black-owned CNA School to assist with the disparities in the healthcare industry by creating more essential workers and helping more black women enter the medical sector.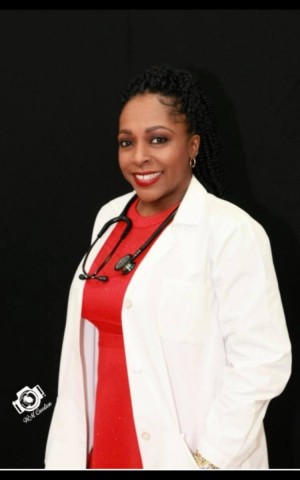 "After my sister and I graduated high school, we relocated to Ohio to complete their CNA program. Once we were certified we realized how much we liked helping others and later discussed a dream to open and teach at a CNA school. In 1999 my sister was diagnosed with SLE -Lupus. My sister tried several attempts at nursing school but was sick at times and was unsuccessful. I graduated in 2008 from undergrad and went on the complete my boards and gained my BSN, RN. In 2009 my life would change forever. My sister got very sick and was hospitalized for 25 days and never left the hospital again. She died 2/25/2009 at the tender age of 34. During my sister's last days, I promised her I would complete our goals and help other black women and men to gain the medical sector," said Latasha Lee.
Studies have revealed that there is such a limited number of black nurses in most healthcare settings. Unfortunately, seemingly little is being done to change this narrative, which is where Latasha Lee and her team at Healthy Helpful Insight Healthcare Institute are looking to shift those dynamics by encouraging and inspiring others to get into the industry.
The CNA school offers a wide range of programs to ease the process of black nurses getting into the healthcare sector. Latasha personified the experience, leveraging her years of experience and expertise as a veteran professional to bring more people into the sector.
For more information about the Healthy Helpful Insight Healthcare Institute and the programs offered, please visit – www.Hhihi.org.
About Healthy Helpful Insight Institute
Healthy Helpful Insight Institute was founded by Latasha Lee, an entrepreneur, born and raised in Decatur, Illinois. Her awareness of healthcare dynamics, including supply and demand and the importance of diversity in the healthcare industry as well as her promise to her late sister, inspired the decision to establish the CNA school.
Latasha currently sits on the Minnesota Board of Nursing and is one of the nine founding members of The Black Nurses Rock, Twin Cities Chapter, a member of the NAACP Behavior and Wellness Committee, and a member of the Northside Fresh Coalition. Being in the nursing field for nearly 14 years, she recently completed her Master's degree in the Family Nurse Practitioner track. Her experience ranges in medical-surgical nursing, oncology, neurology, pediatrics, school nursing, residential treatment for boys ages 8-18 that have been abused or neglected, women's substance abuse and alcohol treatment facilities, and also nursing management.
Media Contact
Company Name: Healthy Helpful Insight Institute
Contact Person: Latasha Lee
Email: Send Email
Phone: (217) 412-8231
Country: United States
Website: www.Hhihi.org