New sports recovery tech brand created by former athlete is off to Giant start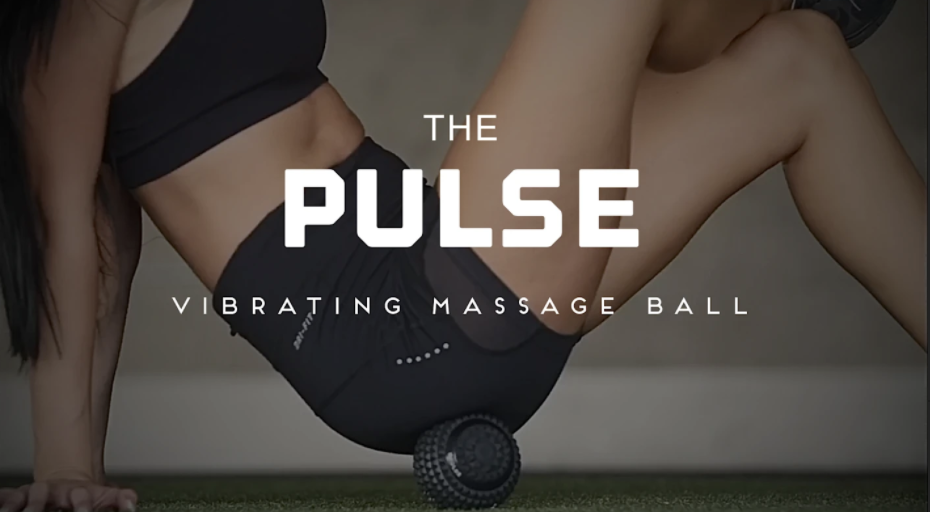 October 24, 2020 – Despite being a startup in the fitness industry, Procussion has already built a stellar reputation for its effective sports recovery technology. Their flagship product, the PULSE Vibrating Massage ball, has yet to be released to the public, but is already being used by more than 75+ athletes in the NFL, NBA, MLB, MLS, PGA, Olympians, & more.Athletes and fitness enthusiasts alike have consistently referred to the PULSE as the perfect tool to perform better and recover their muscles more efficiently. Marvin Kimble is a member of the United States Gymnastics Team and has tried every recovery method possible, but says this about the PULSE — "The best thing I've ever used! Super quiet and effective. Great for those small areas that foam rollers can't reach."
Procussion's flagship device is already flying off the shelf via Pre-Order on the company's website.
With percussive therapy becoming trendy in sports recovery, the PULSE could not be more welcome. The company has managed to accumulate an extensive customer base featuring around 50 NFL athletes. From couch potatoes to professional athletes, the PULSE has been a success in eliminating conditions like post-surgery pain, scar tissue, sore muscles, and countless other issues. You can also use it to warmup before physical activity, after workouts for recovery, and before bed for a deeper.
The success of Procussion and its products have been magical but not unfounded. King Holder (founder of Procussion) has been an elite athlete all of his life, including 4 years of Division 1 football on a full ride scholarship to San Diego State University. Holder's immense athletic ability also led him to being featured in the NBC Sports Special called "The Next Olympic Hopeful" where he competed at the United States Olympic Center in Colorado Springs for a spot in the USA Rugby National Team training camps. Through playing sports, Holder has multiple injuries & surgeries that left him with chronic aches and pains. He had been in search of tools that could help him, but the leading brands were all extremely expensive. In January 2018, Holder moved to Los Angeles in search of a brighter future in the health and wellness industry. Three (3) years later, and with over two thousand (2000) happy clients under his belt as a personal trainer, stretch therapist, and sports performance specialist — Procussion was born.
Procussion's foray into the world of Percussive therapy seeks to create a variety of inexpensive treatment applications geared towards fitness enthusiasts and athletes. With firsthand knowledge of the sports recovery world, Holder revealed that he was inspired to establish Procussion due to his own need for a solution, but also because of the expensive costs attached to existing recovery brands. He saw an opportunity to provide better sports recovery tools without people breaking the bank, and he is focused on providing opportunities for youth athletes to have access to pro-level tools. So far, Holder's business model has worked like a charm as Procussion has gained massive traction as a new leader in the percussive recovery space.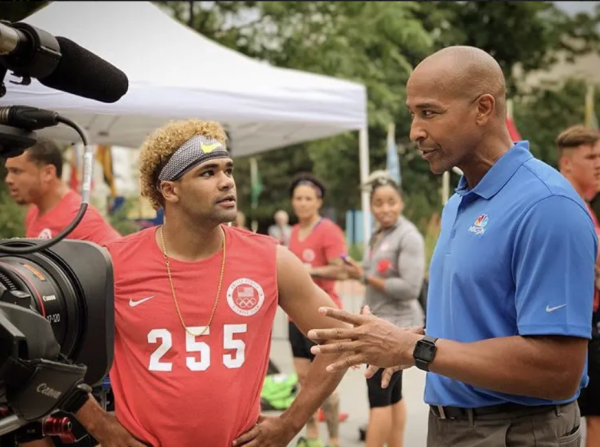 Former NCAA National Champion and current globally ranked tennis player Jamie Loeb is a huge proponent of the brand. She says "The PULSE ball is a great addition to my recovery routine. It helps recharge my body and relieve any tension in my muscles. It targets trigger points and places that I normally can't reach. The size and quietness of the PULSE make it super convenient and easy to travel with!"
The team at Procussion has revealed their plans to launch another device, an innovative massage gun that will be twice as effective as competitor products, in half the amount of time. They also hinted that several other innovative recovery devices and partnerships with sports agencies will follow accordingly.
Procussion massage devices have saved King Holder's life by improving his sleep, relieving his muscle & joint pain, and eliminating stiffness. He hopes to do the same for his clients as he believes, "An ounce of care prevents a ton of pain."
Procussion launched on September 24, 2020.
Media Contact
Company Name: Procussion
Contact Person: Customer support
Email: Send Email
Country: United States
Website: https://procussionrecovery.com/