Samya Mohamed of Samya Takes Over set to launch her makeup line – STO Beaute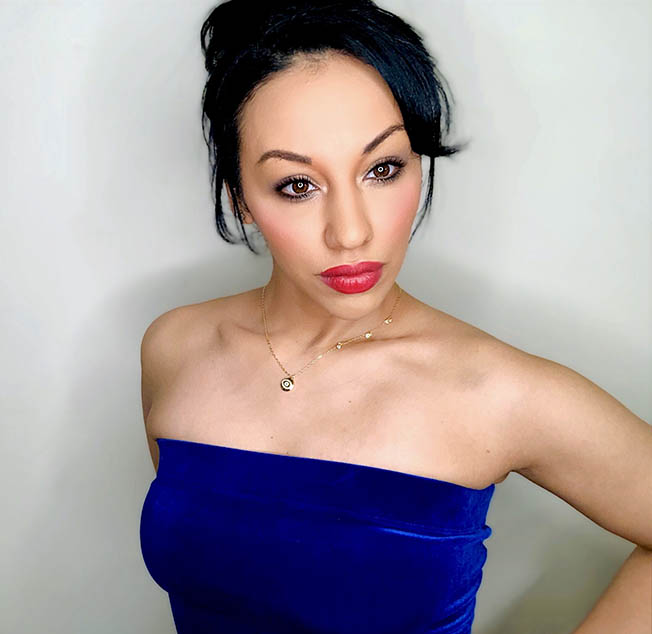 Popular Beauty and lifestyle influencer, Samya Mohammed, announces plans to launch her new makeup line amid other projects as she continues to disrupt the beauty industry
Samya Mohamed, popularly known as samyatakesover is a social media influencer who focuses on beauty and lifestyle while setting the pace in the industry and providing her tons of fans with the latest trends and products in the industry. In line with her goal of providing the best possible experience to her fans and millions of beauty enthusiasts worldwide, Samya is currently working on several projects, including her soon-to-be-launched makeup line STO Beaute.
The talented, beautiful Samya Mohamed has already made her mark in the beauty and lifestyle industry, with the prominent social media influencer making the list of 50 top New York City (NYC) influencers as published by Amra & Elma. As a top product reviewer and brand ambassador of various high-profile brands, Samya has established herself as a force to be reckoned in the beauty industry. Her innovative beauty blog, Samya Takes Over, has continued to bloom in recent times, helping millennials in different parts of the world to choose the best possible products. Her popularity and acceptance have grown tremendously and she recently hit over 100k followers on Instagram.
With tons of beauty products launched every day, it can be a lot of work for customers to decide on the most suitable brand or item. This is where the likes of Sam have been of immense help over the years by reviewing the best available products and ultimately making it easy for people to make a decision. She has turned her love for beauty, fitness, and lifestyle into an inspiration for people. Her fun and unique approach to influencing has also caught the attention of brands in other industries. Sam's opportunities for travel and fitness have been growing pretty quickly in recent times and her fans can start anticipating fantastic travel and fitness content from their favorite influencer.
Samya Mohamed's makeup line STO Beaute will be her launch into the world of entrepreneurship. She also has a plethora of projects in the pipeline and is currently working with a multitude of influencer platforms and some personal brands that have reached out for brand ambassadorship such as Amazon and MVMT. Brands that have partnered with Samya in recent times include Beautycon, Hourglass Cosmetics, Amazon Prime Video, TOMS, Naturelle, GNC, BareMinerals, HotVita, La Venne, and a host of others.
For more information about Samya Mohamed and the Samya Takes Over brand, please visit – www.samyatakesover.com and Instagram – www.instagram.com/samyatakesover.
Media Contact
Company Name: Samyatakesover
Contact Person: Victor Martin
Email: Send Email
Country: United States
Website: www.samyatakesover.com