Chris Rudd releases "Special Love" via Universal Music Group Distribution
January 13, 2020 – Reggae & Pop Rock musician Chris Rudd has just released his first single "Special Love" under an exciting and brand new music Distribution Deal. Rudd recently joined forces with Universal Music Group Distribution (In Grooves) & the record label Hood And Associates. The upbeat, positive lyrical reggae/pop hit features Ali Tomineek from the Netflix series "Rhythm n Flow". This marks Chris's first release under his mainstream distribution deal which will put him in over 1000 stores and over 75 countries around the world
Chris Rudd is originally from the Bay Area of California. He started playing and writing music at the age of 14. Rudd creates all of his own content and music himself. Chris plays multiple instruments and writes all of his own songs. Currently, Chris resides in Venice Beach, California and lives a positive, clean and sober lifestyle. His music is made to motivate people who have substance abuse problems as well as anyone struggling to find who they are and their place in life.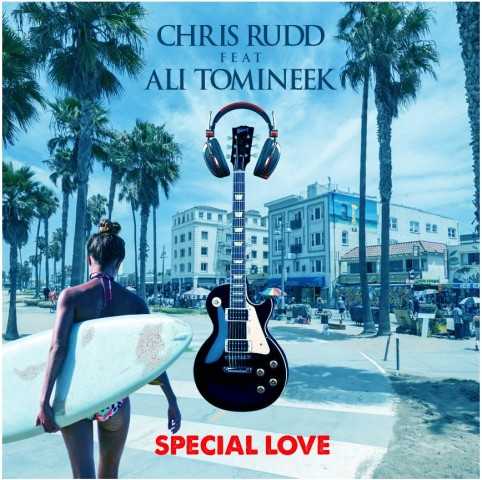 "My intention is to bring love into my music. Love is our most powerful emotion. If I can lift someone up, or perhaps take someone out of a negative mood, even for a moment, I will have done my job and been of service.
The smooth island sounds of Chris Rudd can't be denied as he is poised for major success with his uplifting sounds and his new distribution deal. He is currently finishing a bunch of new songs to release in 2020 which will showcase his eclectic blend of music and will feature some amazing music videos encompassing his island vibe. You can find Chris on all digital music platforms worldwide now. Also, look out for his new video "My Love Your Love" coming to Worldstar in February 2020.
Chris can be found online at www.ruddmusic.org which is currently being updated to reflect his new moves in the music scene. Additionally you can find Chris Rudd on the Hood And Associates website under collab artists www.hoodandtalent.com
To listen to Chris Rudd "Special Love" on Spotify click here:
https://open.spotify.com/track/5L2LDOBcC9YbH7BM6RNZpH?si=K9Gu5oIWQxCadS8CcF_G3w
Media Contact
Company Name: Hood Associates
Contact Person: Chris Rudd
Email: Send Email
Country: United States
Website: http://www.ruddmusic.org/