ATMOSPHERIC HORROR 'GHOST IN THE GRAVEYARD' HAUNTS STREAMING PLATFORMS
"GHOST IN THE GRAVEYARD will more than likely satisfy your horror cravings," wrote Can't Find Tickets.
Los Angeles, CA – Nov 12, 2019 – Stream 'GHOST IN THE GRAVEYARD' on your favorite digital platform today: https://amzn.to/2JS79Ae.

The chilling directorial debut from Charlie Comparetto (The Brawler), GHOST IN THE GRAVEYARD, is a gorgeously grim thriller with a twist.
"Writer/director Comparetto smartly lays out the story and the narrative like a mystery and allows the atmosphere to build slowly with a tension that the audience feel could snap at anytime but all it does is keep you guessing. It is a visually striking tale that from the outset has a simplistic but effective approach that is both gritty and dark but with a tone of a docu-drama," wrote According-to-Him.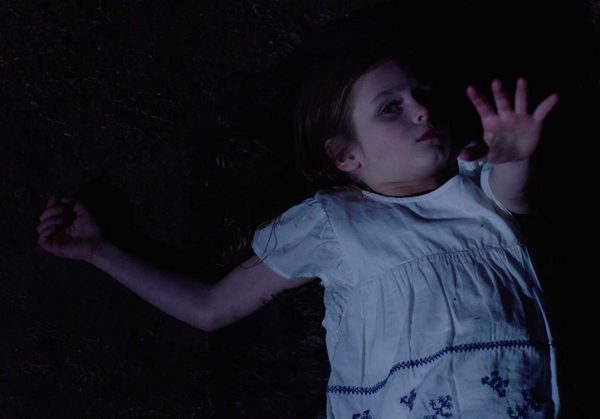 GHOST IN THE GRAVEYARD begins ten years ago in the small town of Mt. Moriah, following a group of children playing 'Ghost in the Graveyard', a game similar to hide-and-seek, inside a cemetery. The game takes a tragic turn when Martha (Shiloh Verrico) is found dead in a grave, leading to her vengeful ghost returning ten years later to haunt the children that witnessed her death during the nighttime game, including the one long blamed for the accident, Sally Sullivan (Kelli Berglund). Sally must figure out why Martha has returned and how to get her to rest in peace for good, as the mystery of Martha's return unravels, revealing deep secrets that will have consequences for everyone involved.
As a haunting thriller, "GHOST IN THE GRAVEYARD is a unique ghost story that is more of an urban myth tale rather than a film but its back to basic style of storytelling and approach to horror is what makes the films appeal. It is both vicious and unnerving but at the same time it also maintains a sense of beauty," concluded According-to-Him.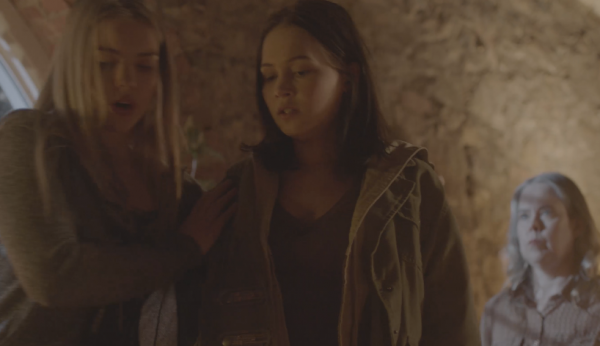 Featuring Jake Busey (Mr. Robot, Stranger Things), Kelli Berglund (Lab Rats, The Goldbergs), Marvel's Royce Johnson (Daredevil), Golden Globe nominee, Nikki Blonsky (Hairspray) and three-time award winner, Maria Olsen (Percy Jackson & the Olympians: The Lightening Thief), GHOST IN THE GRAVEYARD stars Shiloh Verrico (Crown Vic, Stray Dolls), Olivia Larsen (The Last Halloween), Zebedee Row (Vinyl, The Truth About Lies) and Jason James Richter (Free Willy).
Check out Geek Legion of Doom's review here and the GHOST IN THE GRAVEYARD trailer here.
DarkCoast has released GHOST IN THE GRAVEYARD on various digital streaming platforms Amazon, iTunes, DirecTV, inDemand, Hoopla, Google Play, Vimeo on Demand, AT&T, FlixFling, FANDANGO).
For press inquiries, please contact [email protected] and for more information, please visit: http://ghostinthegraveyardmovie.com/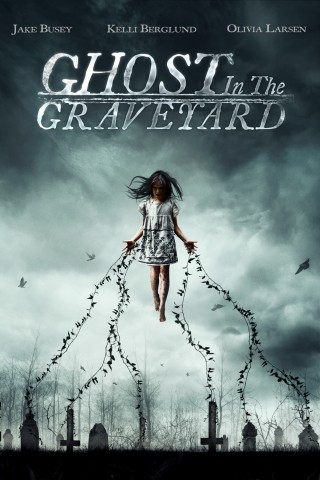 GHOST IN THE GRAVEYARD (2018, 93 min.) Directed and written by: Charlie Comparetto. Producers: James Del Gatto, Ken Kushner, Rob Simmons. Editor: Chris Gross. Cinematographer: Przemyslaw Reut. Original music: Assaf Rinde. USA, English. JARS Productions, Cellar Door Films, DarkCoast.
Production companies: JARS Productions, Cellar Door Films.
DarkCoast is a division of TriCoast Entertainment:
A new home for story-driven American films, TriCoast Entertainment is a full service media company that creates, produces, manages and distributes unique and unusual entertainment. Bringing together filmmakers, distributors, financiers, and technologists, TriCoast Entertainment embraces change by redefining the production and distribution model for indie filmmakers.
Founded by: Strathford Hamilton and Marcy Levitas Hamilton.
Media Contact
Company Name: TriCoast Entertainment
Contact Person: Jenna Wilen
Email: Send Email
Phone: 3104587707
Address:11124 Washington Blvd.
City: Culver City
State: California
Country: United States
Website: http://www.tricoastworldwide.com