A Political Satire Card Game Launching on Kickstarter
November 8, 2019 – Trade War Card Game, the all-new game that combines politics, sabotage, and humour, will be launching on a global crowdfunding platform, Kickstarter on 19/11/19. The creators of this game, Lin Zhiyong and Lai Yi Xuan, are a husband and wife team. They were inspired by the ongoing political environment while watching the exchange of Tariffs between the US and China on the news.
This is their first time creating a game and they spent six months working with freelance designers to perfect the initial card designs and test their game. They are seeking to raise $10000 from Kickstarter to bring their idea to life.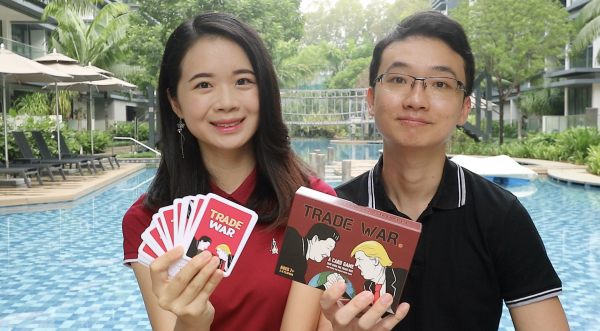 Trade War Card Game consists of the game box, 92 cards, 1 Trade Dice and "The Art of Trade Deal" instructional manual. It requires strategic play and is perfect for family bonding and game nights with friends.
It is suitable for 2-6 players, aged 7 and up. To win this game, players have to be the first to clear all their Tariff cards and reach a Trade Deal, all while dodging a Nuclear Attack.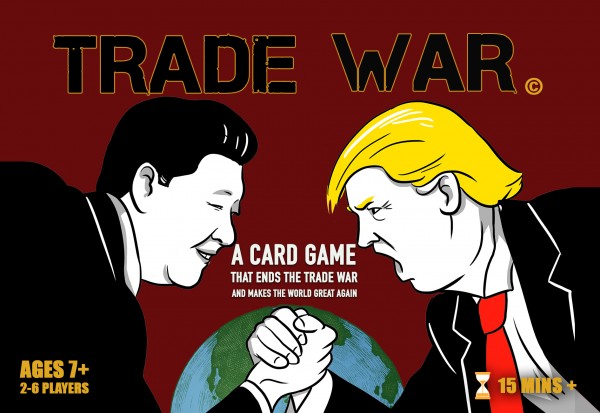 The game starts with each player randomly selecting a character. After which, they will draw seven cards. The deck is made up of cards that allow you to sabotage other players by using power cards on your opponents. If power cards are used strategically, it increases the players' chances of clearing their Tariff cards and winning a Trade Deal.
Tension arises when a player draws a Nuke Card unless there is a Tai Chi Card to divert the nuke to another player, or a Defuse Card to discard the nuke. The player will be eliminated from the game immediately if he/she has two Nuke Cards. After a player clears his/her cards on hand, he/she has a chance to throw the Trade Dice. The player wins the Trade Deal if the dice lands on their character's face.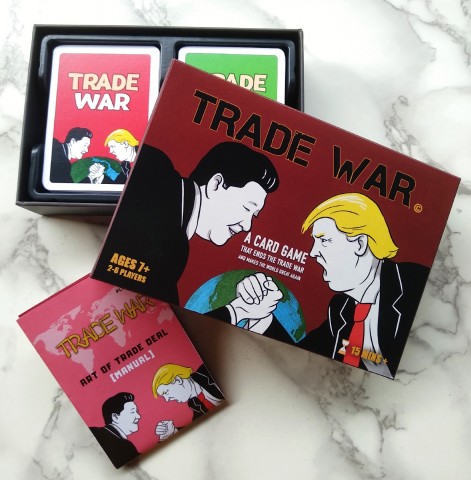 The Trade War Card Game is available to support on Kickstarter via this link: https://www.kickstarter.com/projects/tradewarcardgame/trade-war-card-game
For updates, follow the Trade War Card Game Facebook Page.
Media Contact
Company Name: Tuttifi Solutions PTE LTD
Contact Person: Lin Zhiyong
Email: Send Email
Phone: +7597108596
Country: Singapore
Website: www.kickstarter.com/projects/tradewarcardgame/trade-war-card-game