Angel Crafts Adhesive Vinyl Sheets Achieve the Milestone of 700 Amazon Reviews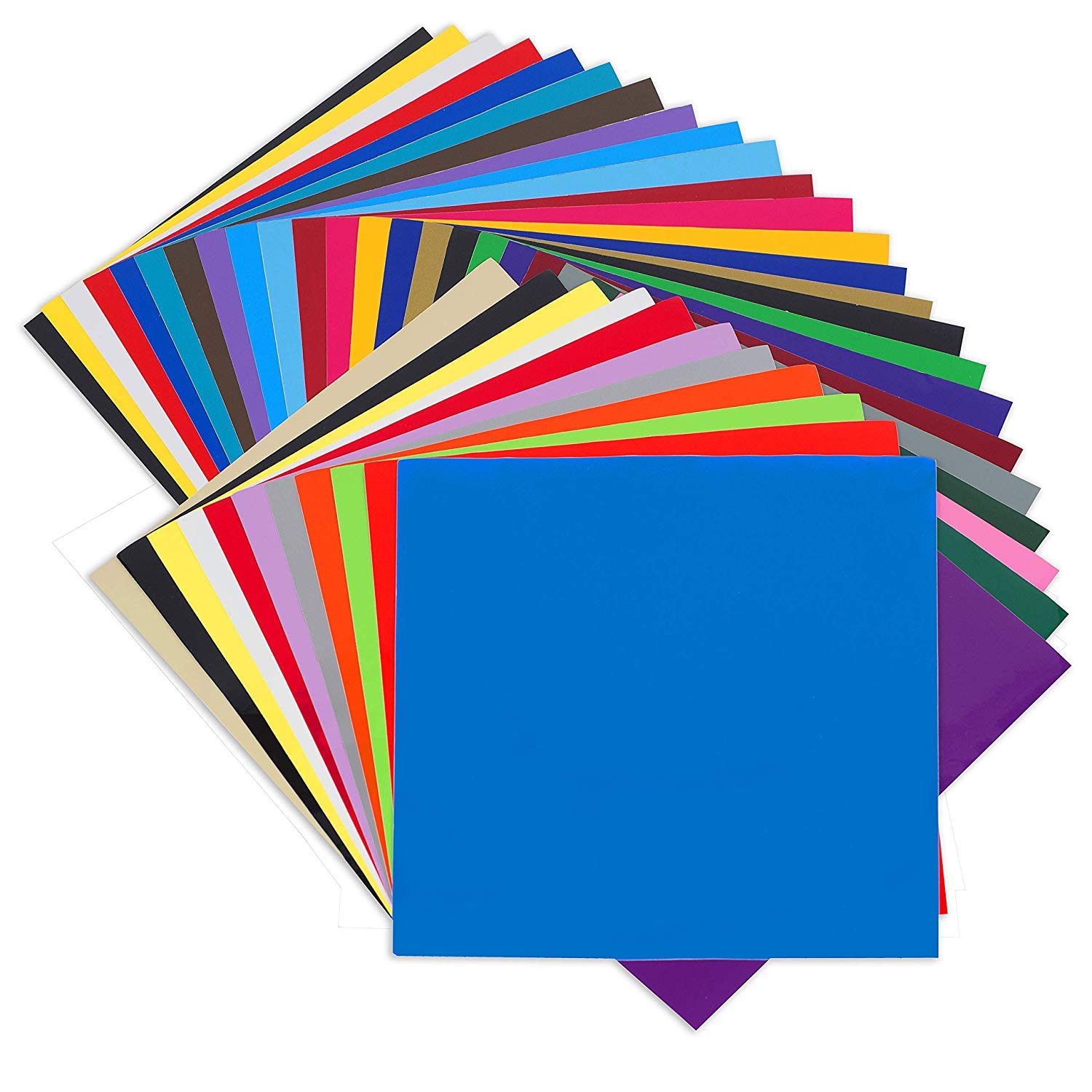 Angel Crafts' popular product Adhesive Vinyl Sheets has recently completed seven hundred reviews on Amazon. Available in 35 attractive colors, these vinyl sheets are suitable for home decor, signs, letters, banners, striping, decals, window graphics, tiles, and many other applications.
Angel Crafts is pleased to announce that its highly sought-after product Adhesive Vinyl Sheets has just achieved the distinction of receiving seven hundred reviews from Amazon shoppers. A very high percentage of the users have recommended the product based on their experience. Available in dimensions of 12" x 12", these adhesive vinyl sheets are suitable for a wide range of outdoor as well as indoor applications. If displayed properly, these sheets may last for up to five years.
The adhesive vinyl sheets from Angel Crafts are built to deliver premium quality and ensure long life. With 3 mil thickness, these sheets are capable of holding their shape. Even the scraps are able to cut a beautiful vinyl design with ease. This product is also one of the best assorted color vinyl packs with as many as thirty-five beautiful colors. Some of the most popular colors available in the pack include Gloss Black, Gloss White, Magenta, Tomato Red, Tangerine, Red, Burgundy, Peacock, Gold, Olympic Blue, etc.
Angel Crafts' adhesive vinyl for cricut has been used by thousands of users for different types of home craft projects such as home decor, signs, letters, banners, striping, decals, window graphics, tiles, etc. The manufacturer mentions that after cutting the designs, the users can easily align their design on the wall or other smooth surfaces by using the company's transfer papers.
Recommending the product, a highly pleased user mentioned, "I bought these vinyl sheets to use with the Armour Etch glass etching cream so that I could cut my own stencils. I was very happy with the quality of these vinyl sheets. I could not find anything like it in the stores. I was not able to re-use the sheets, but they weren't actually for the purpose for glass etching. These sheets could be used for various projects as they come in a great size. They have a good adhesive on the back. They are even somewhat waterproof, but more water-resistant I would say. They could also be used with a craft, cutting machine such as a cricket. The possibilities of their use are endless."
"I'm new to cricut and this was my first purchase of Angel Crafts Vinyl. I cut out boat registration numbers for my husband's new boat and they looked great! It cut very clean and was easy to apply (in spite of my inexperience!). I will definitely order this again," another user mentioned in her Amazon review.
To find out more about Angel Crafts Adhesive Vinyl Sheets, please visit http://www.amazon.com/dp/B0125FQD6C
About Angel Crafts:
Angel Crafts is an organization dedicated to designing and manufacturing high quality accessories that are particularly useful in art and craft related applications. A large number of products from the company are selling successfully in Amazon.com
Media Contact
Company Name: Angel Crafts
Contact Person: Media Relations
Email: Send Email
Country: United States
Website: http://angeldirectproducts.com/