New book "Burning Bridges" by John Hartman is released, based on his turbulent life story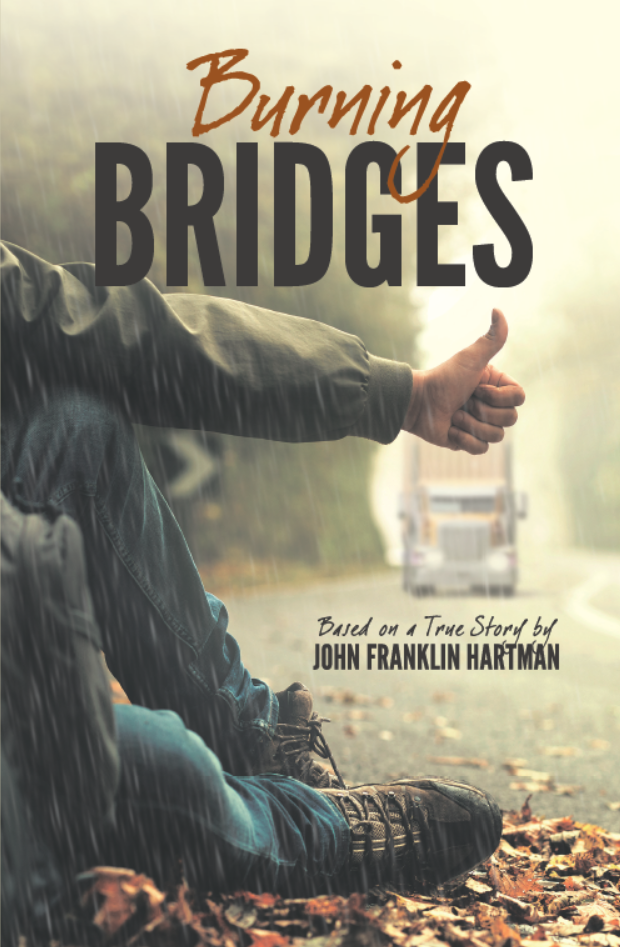 "Burning Bridges" by John Hartman has been released worldwide. This 88-page book is the author's debut work, focused on lessons learned from three decades of wandering the country.
From the back cover:
Life on the street wasn't easy for Mr. Land. He decided to move on.
This book is based on a true story. A child's turbulent upbringing, juvenile delinquency and redemption. Life on the road and its twists and turns. And a young man's restoration of faith in mankind. Also in this book is a look at street culture and psychedelic trips. True freedom at its core, free from the binds of society.
Burning Bridges (ISBN: 97817339557120) can be purchased through retailers worldwide, including barnesandnoble.com and Amazon. The paperback retails for $14.99. Wholesale orders are available through Ingram.
About the author:
John Franklin Hartman is a new author. He has been a house painter in Santa Cruz, California for the past thirty years. John discovered writing during "The Great Recession" when he could find no work, even as a seasoned pro with many connections. In his despair, he started looking back on his life and adventures as a hitchhiker. He decided to handwrite all the events. He then realized that this would make a great book.
About MindStir Media:
MindStir Media LLC is an award-winning book publisher. To learn more about publishing a book with MindStir Media, visit http://mindstirmedia.com or call 800-767-0531.
Media Contact
Company Name: MindStir Media LLC
Contact Person: Maggie Kelly
Email: Send Email
Phone: 800-767-0531
Address:45 Lafayette Rd Suite 181
City: North Hampton
State: NH
Country: United States
Website: http://www.mindstirmedia.com