Encryption Software Market and its Key Opportunities and Challenges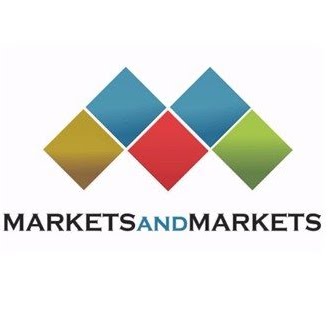 IBM (US), Microsoft (US), Symantec (US), Thales e-Security (France), Trend Micro (Japan), Sophos (UK), Check Point (Israel), Micro Focus (UK), McAfee (US), Dell (US), WinMagic (US), ESET (US), Cryptomathic (Denmark), Bitdefender (Romania), Stormshield (France), and CipherCloud (US)
Encryption Software Market by Component (Software and Services), Application (Disk Encryption, File/Folder Encryption, Communication Encryption, Cloud Encryption), Deployment Mode, Enterprise Size, Vertical, and Region – Global Forecast to 2024
The global Encryption Software Market size is expected to grow from USD 7.5 billion in 2019 to USD 16.5 billion by 2024, at a Compound Annual Growth Rate (CAGR) of 17.0% as per a report by MarketsandMarkets.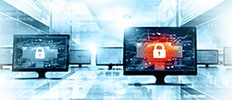 Why rise in demand for integrated data protection solutions and EaaS among SMEs offering good opportunities?
The progress made by SMEs in the developed and developing nations directly affects their economy. SMEs in different industry verticals do not have stringent security measures for safeguarding their data, networks, endpoints, and applications. The demand for cloud-based solutions is increasing rapidly across enterprises as the dominant delivery model to meet IT security needs. Cloud deployment provides flexibility, scalability, and cost-effectiveness to streamline business operations. With SMEs shifting their focus to cloud solutions, cloud encryption solution and service providers are expected to witness increasing opportunities for safeguarding the data of SMEs from security breaches and vulnerabilities.
IaaS, PaaS, and SaaS models delivered by the CSPs are subject to serious cyber-threats and attacks, data breaches, identity and access frauds, application vulnerabilities, malware, viruses, and APTs. CSPs may not be capable of safeguarding the data and hence, require support from Cloud Access Security Brokers (CASB), who efficiently encrypt cloud data and provide customers with the private key for data decryption. With increasing concerns over cloud data safety, the demand for integrated, cloud-based encryption software has also increased, thereby boosting the growth of the encryption software market.
Download PDF Brochure @ https://www.marketsandmarkets.com/pdfdownloadNew.asp?id=227254588
How difficulties in effective management and usage of the encryption key to pose major challenge?
Efficient management of encryption keys is crucial. Encryption keys need to be monitored during their creation, storage, and deletion. Loss of keys can result in loss of data, as the data cannot be deciphered without the encryption keys. Encryption based on asymmetric cryptographic algorithms encrypts the data with the help of both public and private keys. The data is ciphered with the help of public keys. The ciphered data can be deciphered only with the help of private keys. Loss of private keys may result in the loss of critical data. The security systems responsible for encryption have to ensure cryptographic security, and the keys used for encryption should not be transmitted publicly. One of the most profound challenges related to encryption is key management due to its associated complexity and cost. Unclear key management function, lack of skilled professionals, and fragmented Key Management Systems (KMS) increase the overheads for enterprises.
Some organizations rely on different encryption systems provided by different vendors. Organizations with multiple encryption systems have basic key management software, which is incapable of handling keys from multiple encryption systems. The inefficiency of the key management software in managing the keys is one of the major concerns for admin and IT teams. Effective management of public and private keys is important to enhance encryption, streamline administration, ensure regulatory compliance, and strengthen security. Furthermore, if the encryption key, which is a combination of alphabets and numerals used as a password, becomes corrupted, then critical business information becomes vulnerable and exposed to hackers, who will be able to access sensitive business information without any password or decryption key. Moreover, encryption software cannot make users aware of key leakage.
Speak to Our Expert Analyst @ https://www.marketsandmarkets.com/speaktoanalystNew.asp?id=227254588
Major encryption software vendors include IBM (US), Microsoft (US), Symantec (US), Thales e-Security (France), Trend Micro (Japan), Sophos (UK), Check Point (Israel), Micro Focus (UK), McAfee (US), Dell (US), WinMagic (US), ESET (US), Cryptomathic (Denmark), Bitdefender (Romania), Stormshield (France), and CipherCloud (US). These key players have adopted various organic and inorganic growth strategies to sustain their positions and increase their market shares in the global encryption software market.
Media Contact
Company Name: MarketsandMarkets
Contact Person: Mr. Shelly Singh
Email: Send Email
Phone: 1-888-600-6441
Address:630 Dundee Road Suite 430
City: Northbrook
State: IL
Country: United States
Website: https://www.marketsandmarkets.com/Market-Reports/encryption-software-market-227254588.html