INSPIRING AND HEARTFELT: 'EVERYDAY HERO' RECEIVES DVD RELEASE
Poverty was their past; Guo Jian Nan gave them a future.
Los Angeles, CA (Oct. 28, 2019) – TRICOAST ENTERTAINMENT – As the "forever Brother Nan" living in the LiTan villagers' hearts, Guo Jian Nan is truly an everyday hero and everybody's dream.
TriCoast Entertainment has released Chinese filmmaker, Zheng Hua's EVERYDAY HERO (aka Nan Ge, Southern Brothers) biopic onto DVD today: https://amzn.to/2Wpk8yj.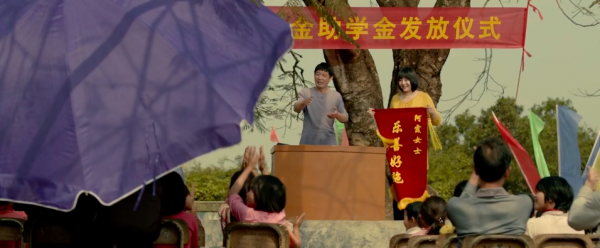 Produced by and starring Sun Hong Tao,EVERYDAY HERO is based on the inspiring and true story of Brother Guo Jian Nan, the selfless assistant who embarks on a journey of a lifetime to dedicate himself to the developing Chinese village in western Guangdong.
"The villagers are constantly praising Brother Nan on how selfless it was for him to come from the city to their poor village. Similarly, the city-dwellers comment on the ambition and forgiving nature of Brother Nan," wrote Cinema Escapist.
As a deeply touching biopic, EVERYDAY HERO recounts the story of Brother Guo Jian Nan, the selfless individual who leaves his occupation at Heavy Industries Group to journey to western Guangdong, where he develops infrastructure for the impoverished and rural LiTan villagers. During Guo Jian Nan's time in western Guangdong, he encounters the heartwarming villagers of LiTan, creating more than an adventure of a lifetime, but one that would change a village forever.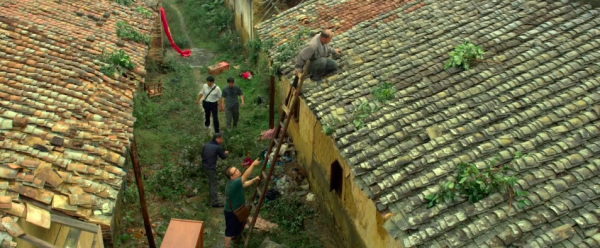 "People are cautious and do not take his idea seriously, but he keeps his faith in this town, never stops helping them to alleviate poverty, and even sacrifices his interest and his own life for them," wrote Asian Movie Pulse.
Within nearly two years, Guo Jian Nan is able to bring the LiTan Village back to life, overcoming poverty and achieving prosperity for a better reality. He selflessly dedicated himself to the village's "precise poverty alleviation" by repairing the windows of broken schools, installing tap water, improving roads and transportation and even providing pension insurance for the elderly people in need. But, as the town and people re-build, Guo Jian Nan's health begins to deteriorate, suffering a sudden heart attack due to overwork. After spending a lifetime helping others, can Brother Guo Jian Nan help himself?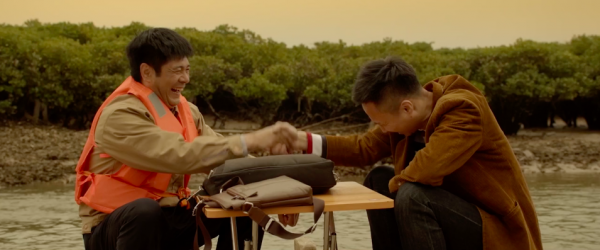 "A string of victories, as Brother Nan not only convinces LiTan village and its neighboring village to work together, but also organizes funds for education and welfare for the elderly," continued Cinema Escapist. "Over the course of the two years, not only did he start rebuilding the town, he was also able to elevate LiTan out of poverty by increasing the income of its residents by 150%."
EVERYDAY HERO was awarded 'Best Film' at the Chinese Italian Festival, won the "Five One Project" and was prestigiously selected as one of 21 films to feature in the "Exhibition of Excellent Domestic Films to celebrate the 70th Anniversary of the Founding of the People's Republic of China".
Produced by Guangdong Southern Lead TV & Film Communication Co., Ltd., TriCoast Entertainment has released EVERYDAY HERO onto DVD today, Oct. 28. Watch the heartfelt trailer here: https://vimeo.com/267348540.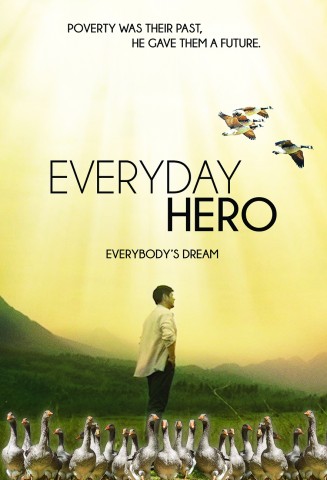 EVERYDAY HERO (2017, 91 min.) Directed by Zheng Hua. Produced by: Sun Hong Tao. Cinematography by: He Yong Jian. Edited by: Ed Marx, Jeff Murphy. China, Chinese. Guangdong Southern Lead TV & Film Communication Co., Ltd. TriCoast Worldwide, TriCoast Entertainment.
PRODUCTION COMPANIES: Guangdong Southern Lead TV & Film Communication Co., Ltd.
About TriCoast Entertainment: TriCoast Entertainment is a premium Domestic Distributor, representing the best of U.S. and international films: in theaters, on VOD, on DVD and TV. Sister company to TriCoast Worldwide and TriCoast Studios, the company is located at the Studio facility in Culver City, Los Angeles. Founded by: Strathford Hamilton and Marcy Levitas Hamilton.
Media Contact
Company Name: TriCoast Entertainment
Contact Person: Jenna Wilen
Email: Send Email
Phone: 3104587707
Address:11124 Washington Blvd.
City: Culver City
State: California
Country: United States
Website: http://www.tricoastworldwide.com