Robert Eastley's humorous book, published by Seacoast Press, lands on an Amazon Best Seller list & garners rave reviews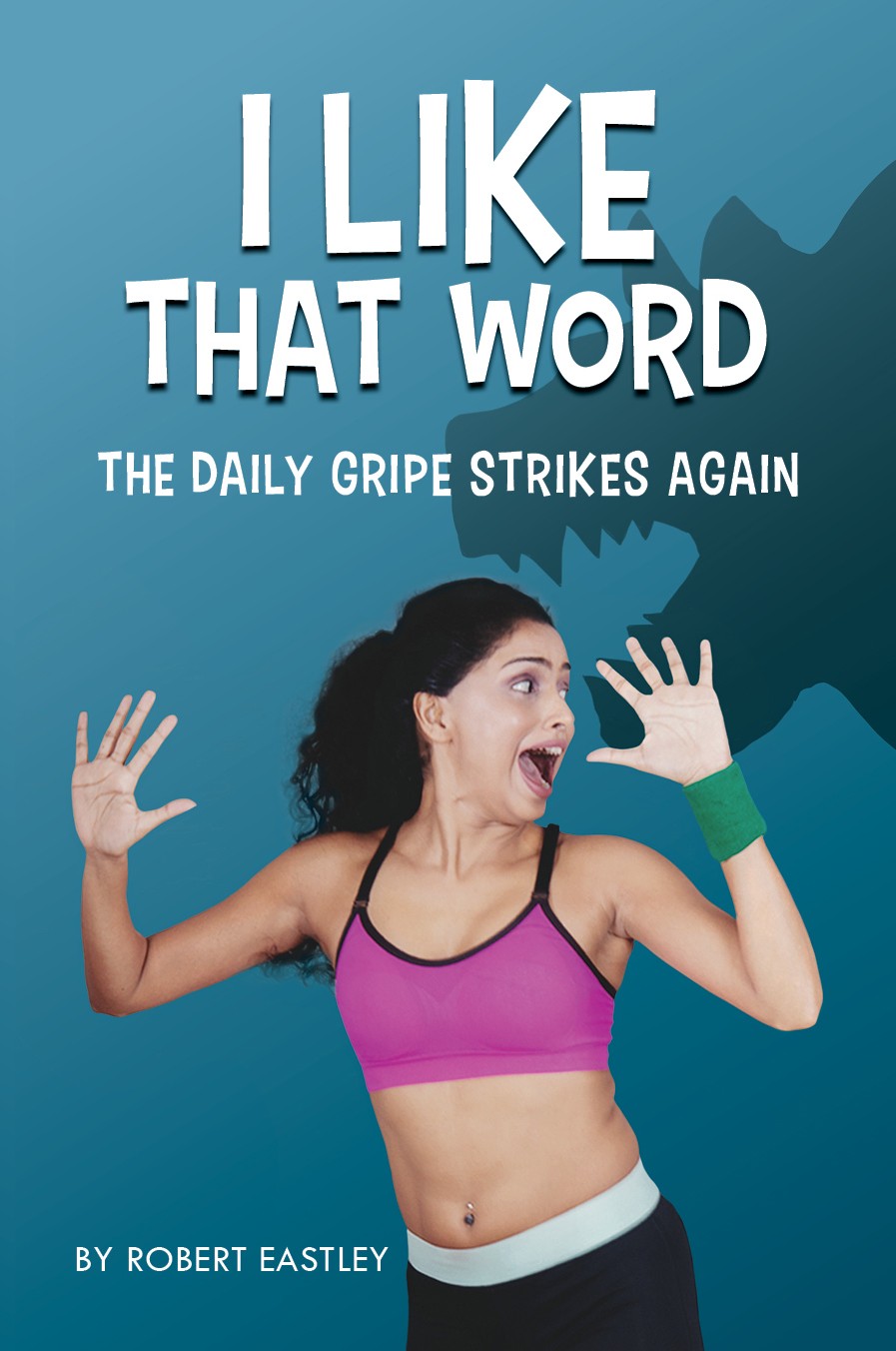 I Like That Word: The Daily Gripe Strikes Again by Robert Eastley (from Seacoast Press) recently hit #17 on the Two-Hour Humor & Entertainment Short Reads bestseller list at Amazon.com. At 108 pages, Eastley's new book is a quick read but packed full of hilarious and entertaining content.
Tom Rademacher, an award-winning journalist for the Grand Rapids Press, raves: "Bob Eastley has captured what it is to be human, and laugh at it aloud. In "The Daily Gripe," you'll discover a sweet elixir to chase away the banality that too often rules our days. And in his humorous observations, you'll see your own life reflected in ways that remind us how we're all connected at the funny bone."
Eastley's book has also garnered praise from customers, with an overall 5-star rating at Amazon.com. One Amazon reviewer praised the book for its "small town humor with a large dose of sharp wit and wonderful storytelling."
Another Amazon reviewer stated that she "laughed out loud at his thoughts on gardening and rolled my eyes through observations of prom today versus years ago…"
From the back cover: Humor is everywhere you look. You'll find it in a Boy Scout camping trip, a day at the beach, or on full display in the cafeteria. "I Like That Word" is the second installment in "The Daily Gripe" series, an insightfully hilarious collection of articles that finds the fun in everyday living, masterfully brought to you through the unique style of one of today's best humorists.
I Like That Word: The Daily Gripe Strikes Again is available at fine retailers worldwide, including Amazon.com. Wholesale orders can be placed through Ingram. Author Robert Eastley is available for interviews.
Please call Maggie Kelly of Seacoast Press at 800-767-0531 to arrange an interview or send an email to [email protected]
About Robert Eastley:
Robert Eastley is a college professor, a high school tennis coach, and a newspaper columnist. He loves fly-fishing, Nordic ski racing, running, biking, and doing almost anything outdoors. His accomplishments include running and finishing seven marathons. He loves finding the humor in the things we encounter during our day-to-day living. He has two lovely adult daughters, Amy and Sarah, who live in Kansas, and two beautiful grandchildren, Jackson and Alexandra. He makes his home in Big Rapids, Michigan, where he and his wife, Jan, have lived and laughed for over thirty years.
About book publisher Seacoast Press:
Book publisher Seacoast Press provides authors with traditional-quality book publishing services while allowing authors to retain publishing rights and 100% royalties. Seacoast Press' wide variety of publishing services includes book design; editorial; printing; distribution; publicity; and marketing. Seacoast Press books are available through retailers and booksellers worldwide. All Seacoast Press books can be purchased wholesale through Ingram.
To learn more about Seacoast Press, the premier book publisher in NH, visit http://www.seacoastpress.com/
Media Contact
Company Name: SeacoastPress.com
Contact Person: Maggie Kelly
Email: Send Email
Phone: 603-546-2812
Address:45 Lafayette Rd Suite 181
City: North Hampton
State: New Hampshire
Country: United States
Website: http://www.seacoastpress.com/